This is a reminder email for the Wreaths of America event on December 17th at 11 AM. This email is a reminder to all SPONSOR families to please bring flowers to place on the tombstones. We have attached a document that gives guidelines on what flowers you can bring. Below are some online sites where you can order Roses/Flowers in advance. You can google and find other online delivery sites also.
There are about 40,000 tomb stones in the Baltimore Cemetery. Every year the organizers are able to cover only a portion of the tomb stones with Wreaths. We are expecting about 50 student volunteers this time. With your flower donations and volunteer help we would like to cover as many tomb stones as we can on this day. Give us your support to remember our fallen soldiers on this day..
Please also email names of students who will be coming. We will prepare SSL certificates for them. They will get SSL credit for 4 hours.
If you wish to make a donation for wreaths, the link is below
Go to the Wreaths Across America website www.wreathsacrossamerica.org
Click DONATE button
Right side ? click SPONSOR A WREATH WITH A LOCAL FUNDRAISING GROUP
Top center ? enter 21228 ? select Baltimore National Cemetery
On map, under cemetery details, click VIEW then DONATE
Please meet us in the Flag Pole location at the Cemetery at 11 AM.
Click Map To Enlarge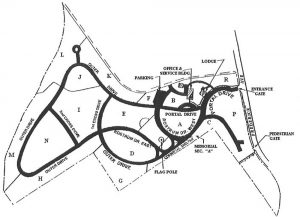 Thank you for your support,
SAMFSN Event Coordinators
Raj Rajendran (DOD U.S Navy Civilian) ( 508 345 4880 )
CAPT Pratima Dharm (Army Veteran) ( 678 221 7116 ) ;
B. Dave (Army Veteran) ( 941 – 623 – 6471 ),
Dr. R. K. Bhat (DOD- Air Force Civilian) ( 703-915-4677 )
South Asian Military Family Support Network
Email: mailto:support@samfsn.org
Website: http://www.samfsn.org
Office: 240-600-8136
Mailing Address: SAMFSN Inc, 16411, Old Orchard Rd, Silver Spring, MD 20905