A special invitation from the National Association of American Veterans, Inc.
Did you know?
Since 2001, 2.7 million military service members have suffered injuries and at least 970,000 have suffered long-term disabling injuries requiring additional support outside that offered by the military services and the Department of Veterans Affairs.
Veterans Affairs has estimated that 17 percent of all caregivers are caring for Veterans; 70 percent are women caring for their spouse or partner, and about 25 percent care for their Veteran son or daughter; over 55 percent of caregivers also work outside the home; and about 37 percent of the caregivers provide care not only for the Veteran but also for older family members and/or children. This places a tremendous burden on family and friends providing care to America's Veterans.
Join one of the nation's Veterans service organizations of caring individuals dedicated to providing continuing support to severely injured service members, caregivers of Veterans, Veterans, and their families, with special emphasis on those returning from the wars in Iraq and Afghanistan.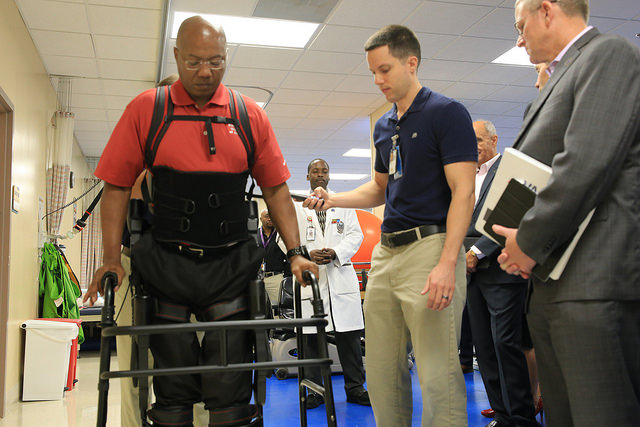 The National Association of American Veterans, Inc., (NAAV), a section 501 (c) (3) nonprofit organization, has been working since 2005 to provide support to severely wounded and disabled Veterans and their families, especially caregivers of Veterans of the Middle East conflicts.
Military family caregivers make great sacrifices without complaint, and they don't usually ask for assistance, because they're trained to face the challenges and get the job done. To them, caregiving is a labor of love and devotion, but that alone does not ease the burden and personal stress placed on those who provide daily for the disabled. That is why NAAV's mission is to reach out to military families and encourage them as they help their loved ones move toward a healthy reintegration into society.
NAAV CEO Constance A. Burns and her team of volunteers help Veterans access benefits by guiding them through the government's bureaucratic maze. NAAV also helps with more immediate problems like paying the rent or utility bills, getting new appliances, arranging respite care for caregivers of Veterans, setting up counseling referrals, and offering housing and employment assistance.
The management team of NAAV possesses decades of military and federal government experience. NAAV's National Advisory Council includes not only well-placed military officers, both active and retired, but also experts from many related fields. In addition, NAAV has established working relationships with other Veterans organizations and the government agencies that serve Veterans.
NAAV welcomes volunteers, donations, and in-kind contributions at all levels. Every little bit helps and is greatly appreciated!
As a sponsor or major donor of NAAV, your donation will provide steady funding to strengthen and encourage Veterans and their dependents, ensuring quality of life as they transition back into America's mainstream. NAAV sponsors will help smooth out those peaks and valleys, ensuring that we can be the best stewards possible of the resources you provide.
Corporate & Major Donor Sponsorship Levels:
Patron $50,001 plus
Benefactor $25,001–50,000
Hero $20,001–25,000
Eagle $10,001–20,000
Sponsor $5,000–10,000
One-time donations in any amount are, of course, always welcome.
And for the second time, we at NAAV have decided to support the Walter Reed National Military Medical Center and the DC VA Medical Center Fisher House and Naval Bethesda Fisher Houses with our programs and services for Wounded Warriors and their dependents. We hope that you will join us and our Wounded Warriors as we offer "A Ray of Hope: Reaching Out to Those Who Served," with your generous corporate sponsorship donations. We are pleased that you have an interest in philanthropic endeavors and hopeful that you will find NAAV programs and services to be of interest. We hope that you will consider joining this worthy cause.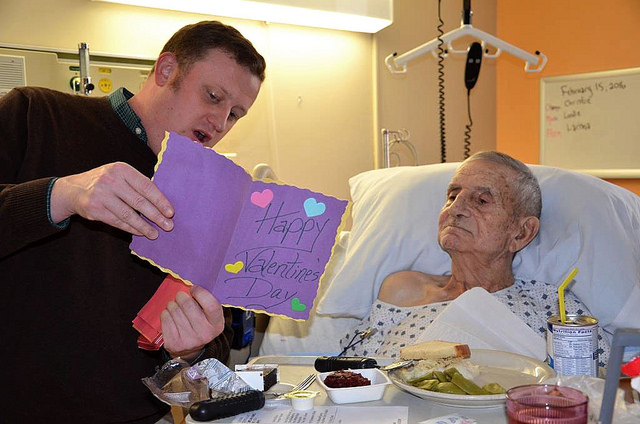 A few of NAAV's accomplishments in its twelve years of existence include the following:
Provided transport support for wounded Veterans and their families on scheduled recovery activities at the Walter Reed Army Medical Center, now known as the Walter Reed National Military Medical Center.
Delivered Guided Imagery to Colonel Risby, MD, for use in four counseling centers that aid servicemen and servicewomen who serve in Iraq. NAAV and Guided Imagery signed an agreement to supply these CDs to NAAV service members and combat Veterans and their families at a discounted price.
Provided key assistance in processing disability and other benefits at the Washington, D.C., Veterans Administration (VA) Medical Center. Provided free of charge to the Veteran, volunteers help answer claims and benefits questions on the second and third Monday of each month.
Partnered twelve years with the DC VA Medical Center for their Winterhaven Stand Down support of homeless Veterans in the Greater Washington metro area.
Appointed to the Advisory Board of the DC VA Medical Center, VA Caregiver Support Program as the Community Liaison for Caregivers of Veterans in 2011.
Provided recommendations in support of Veterans caregivers in the final Recommendations of the President's Commission on Care of America's Returning Wounded Warriors, which became Public Law 111-163, the Caregivers and Veterans Omnibus Health Services Act, on May 5, 2010.
Responsible for "The Caregiver Guide to Healthy Caregiving" published in October 2008 by Quick Series Publishing for caregivers of severely injured Veterans of the wars in Iraq and Afghanistan. This publication is based on NAAV's president and chief executive officer's 29 years as a caregiver experience with beloved mother and military caregivers.
Recognized by Worldwide Who's Who for demonstrating dedication, leadership and excellence in veterans' advocacy and healthcare services in 2015. NAAV is one of the founding partners of the Veterans History Project.
Received U.S. House of Representatives Veterans Braintrust Award on behalf of the people of the Fifth Congressional District of Florida presented to the National Association of American Veterans, Inc. of Washington, D.C., for valued contributions as an advocate for Veterans and as a symbol of appreciation and gratitude for service to America's Veterans on September 18, 2015, on Capitol Hill, Rayburn House Office Building.
Received invitation to attend Joining Forces Luncheon hosted by First Lady Michelle Obama and Dr. Jill Biden at the home of the Vice President of the United States for Veterans Day, November 11, 2015. NAAV CEO received many thanks from the host of the Luncheon for outstanding support of military families of the wars in Iraq and Afghanistan.
For more information or to make a donation, please visit the NAAV website at www.naavets.org and click on Donate Today. It's Quick and Easy! You can also contact NAAV by telephone at (202) 465-3296 or toll-free at 866-559-VETS (8387). You may also reach Constance A. Burns directly at cburns@naavets.org or at National Association of American Veterans, Attention: Chief Executive Officer, 1725 I Street, NW, Suite 300 (Third Floor), Washington, DC 20006-2423.