"Caring about Those Who Served"
Dear Friend:
We believe that you and the National Association of American Veterans, Inc. (NAAV) share something in common: the assurance that Veterans and their families deserve our support in a deeply significant way. We're pleased that you have an interest in philanthropic endeavors and hopeful that you'll find NAAV programs and services to be of interest. We have prepared this message for you today not only to ask you to join this worthy cause but to give you a brief history of NAAV's Military Family Program and what it's been able to accomplish in its twelve years of existence.
The NAAV Military Family Program provides accredited caregiver training in methods of self-care, supportive services, and respite care to include quarterly activities, retreats, and workshops in stress management and coping strategies. Its mission is to equip Veterans and their caregivers with the coping skills and experience necessary to take concrete steps toward becoming self-sufficient, self-fulfilled, productive members of society.
The Need
After nearly a decade of managing the programs and services of NAAV, the CEO of NAAV was appointed to the Advisory Board as the Community Liaison for the VA Caregiver Support Program at the DC VA Medical Center. In the same year, the CEO's Quick Series Guide to Healthy Caregiving was adopted by the VA Caregiver Support Program. Before that, in 2007, NAAV was instrumental in getting support for Veteran caregivers in the final recommendation for the President's Commission on Care of America's Returning Wounded Warriors, which became Public Law 111-163, the Caregivers and Veterans Services Act, on May 5, 2010. This legislation, signed into law by President Barack Obama, will improve health care for Veterans and recognizes the important role of military family caregivers in the recovery of their injured loved ones. Under this law, caregivers can receive help with lodging allowances, counseling, and training in self-care and methods of care from accredited trainers and coaches.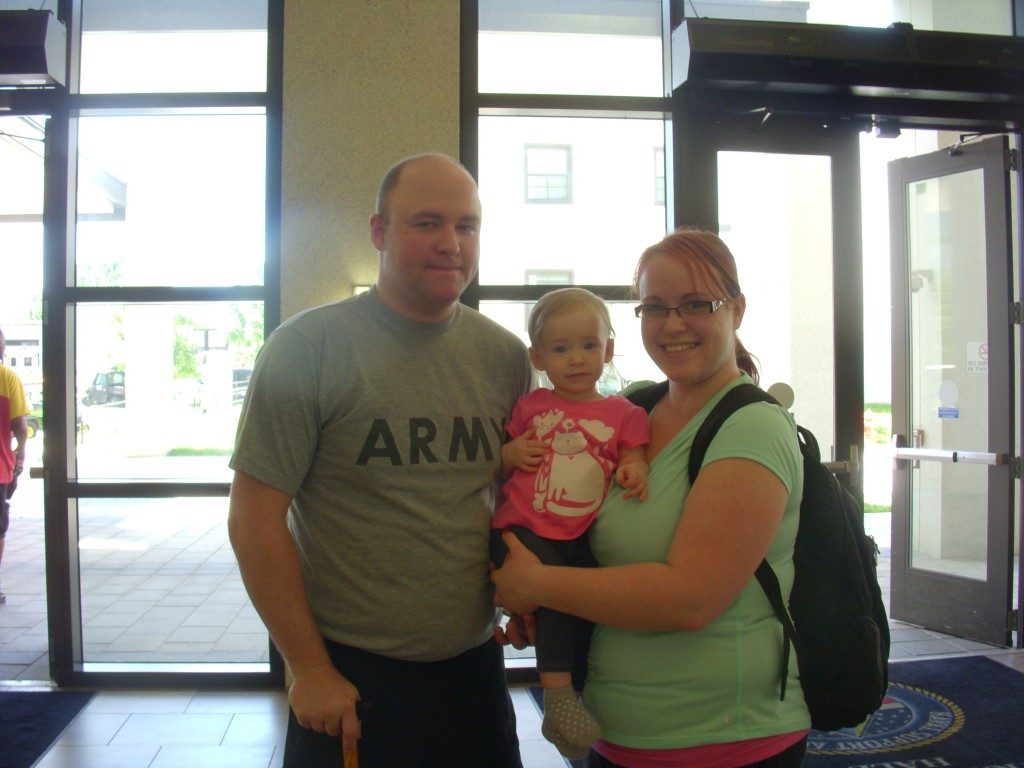 How It Works and Who It Serves
NAAV created the NAAV Military Family Program, which provides accredited self-care training, career coaching, stress counseling referrals, respite care, and access to resources for military families caring for severely injured Veterans residing at the Greater Washington metro area VA Medical Center, military hospitals, and Fisher Houses. NAAV will collaborate with other private organizations and small businesses that focus on prevalent Veteran and military spouse and family issues. Through this collaboration, we seek to ease the burden of these families, who are unexpectedly thrust into the caregiver role, by providing accredited coaches and trainers to equip them with the tools, training, and resources needed to become optimally effective caregivers. "As a caregiver of twenty-nine years, I was looking for a way to use my experience to ease the burden on military caregivers," says NAAV president and chief executive officer Constance Burns in a meeting with caregivers in 2011. This program is a way to return the favor for the sacrifices made for our great country.
Making a Difference
Military family caregivers make great sacrifices without complaint, and as you know they don't usually ask for assistance, because they're trained to face challenges and get the job done. To them, caregiving is a labor of love and devotion, but there is tremendous personal stress placed on those who provide daily for the disabled. That is why NAAV's mission is to reach out to military families and encourage them as they help their loved ones move toward a healthy reintegration into society. Visit NAAV's testimonials on its website to read comments from supporters and recipients.
In the last year alone, through friends like you,
More than 14,000 Veterans from across this nation contacted NAAV's corporate office for our listing of emergency financial aid resources.
Hundreds have given online contributions via NAAV's website and US mail.
Caregivers of Veterans in more than 1,000 households have been equipped to help their loved ones who served in the wars in the Middle East and prior wars to a resilient quality of life.
Can NAAV count on your help?
$10, $15, $20, $25, $50, $75, $100–plus, or whatever your heart encourages. It all helps! Your monthly, bimonthly, semimonthly, or quarterly contributions are also welcomed. All donations to NAAV are tax deductible to the fullest extent of federal and local law.
You can send your donation payable to:
NAAV, c/o Chief Executive Officer
1725 I Street, NW, Suite 300 (Third Floor)
Washington, DC 20006-2423