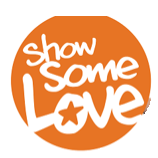 NAAV CFC: 85065
National Association of American Veterans
Why Should You Support NAAV?
The National Association of American Veterans, Inc. (NAAV) was established in 2005 and incorporated in 2006 to assist the severely wounded warriors, especially single parent service members, military caregivers, disabled veterans and their families by helping them access their benefits, improving communications and coordination for veterans and collaborating among health agencies, medical organizations, educational organizations and the general public. NAAV provides benefits assistance, financial aid referrals and resources, legal help with claims, career coaching, employment and housing assistance.
What has NAAV accomplished?
Most recently NAAV's president and chief executive officer served as advisor to the co-chairs of the President's Commission on the Care of America's Returning Wounded Warriors and the Mental Health Task Force for Post-Traumatic Stress Disorder in 2007 in support of our nation's service members and combat veterans.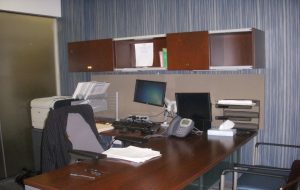 In 2008, NAAV provided the outline and text for the "The Quick Series Guide to Healthy Caregiving" published by Quick Series Publisher and based on the caregiving experience of NAAV's president and chief executive officer Constance A. Burns, and her work with military caregivers and the President's Commission on Care of America's Returning Wounded Warriors in 2007. NAAV wants to improve the caregiver support services at the Fisher Houses and VA Medical Centers throughout the country; however, they will start in the Washington Capital area and nationwide. NAAV will distribute caregiver-specific training resources/education materials in the greater Washington, D.C. area, especially in geographically isolated areas, and at neighborhood venues and events frequently by caregivers and their families.
NAAV is one of the founding partners of the Veterans History Project. NAAV received a Congressional Award for work in support of Homeless Veterans nationwide in 2015 and again in 2015 honored at the Vice-President's Home by First Lady Michelle Obama and Dr. Jill Biden for outstanding work in support of military caregivers of Veterans nationwide; Received VFW "Commitment to Service Award" in 2016; VA Certificate of Appreciation for commitment and dedication to Veterans and service members as a VA Community Partner in 2016. In 2017, NAAV serves on two VA Task Forces for the Secretary of Veterans Affairs, namely Suicide Prevention and Veterans Health Administration at the Central Office in Washington, DC to name a few.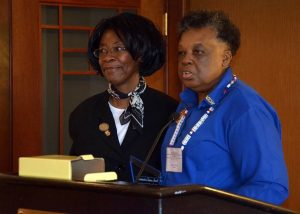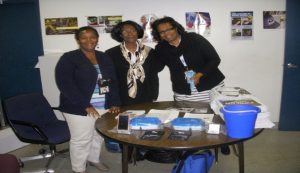 How is NAAV work different from that of other, similar charities?
NAAV is committed to assisting eligible service members, veterans, and their families experiencing financial hardship. An emergency assistance referral may be provided to help families during their time of need. We provide counseling referrals, assistance with employment and housing, personal financial assistance through one of our partners, as well as medical care information, and respite care for caregiver of a veteran.
How will your donation make a difference?
Through respite care for the caregivers we provide a much-needed break so these individuals can carry on the support their loved ones. The Emergency Assistance Resources and Referrals provides the veteran and their dependents with the guidance and support to connect with agencies that are in place to handle emergency situation that may arise. Veteran Employment and Training is to assist the veteran that needs job training/placement and a resource for where job postings are updated weekly. Homeless service members and veterans are a major concern of NAAV, we are committed to educating and helping eligible men, woman, and children find and maintain affordable housing.
How can I be sure you will use my donation wisely?
NAAV is a 501 (c) (3) nonprofit veterans' service organization since its inception in 2005 and our administrative costs is under 5 percent. All donations are tax deductible to the fullest extent of federal law. Visit our website at https://www.naavets.org click on DONATE TODAY! If you are a federal employee you may want to visit www.cfcnca.org our designated Combined Federal Campaign Number is 85065. Thank you.