The National Association of American Veterans, Inc. is an active participant in the Combined Federal Campaign (CFC) in the National Capital Area, nationwide, and overseas in support of severely injured servicemen and servicewomen, disabled Veterans, and their family members most in need.
NAAV, a Section 501(c)(3), nonprofit organization, has been working since 2005 to provide support to severely wounded and disabled Veterans and their families, especially single parents injured in the Middle East conflicts. The NAAV Military Family Program provides respite care and supportive services to include activities for Veterans and their caregivers. After a decade of managing the programs and services of NAAV, the founding president and chief executive officer was appointed in 2011 to the Advisory Board as the Community Liaison for the VA Caregiver Support Program at the DC VA Medical Center. In the same year, the Quick Series Guide to Healthy Caregiving was adopted by the VA Caregiver Support Program. Before that, in 2007, NAAV was instrumental through its founder in getting support for Veteran caregivers in the recommendation for the President's Commission on Care of America's Returning Services Act, on May 5, 2010. This legislation, signed into law by President Barack Obama, will improve health care for Veterans and recognizes the important role of military family caregivers in the recovery of their injured loved ones.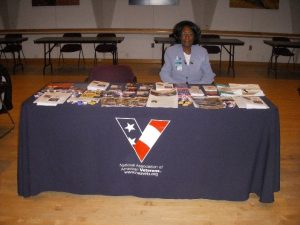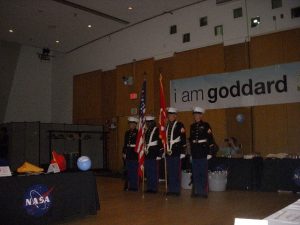 Military family caregivers make great sacrifices without complaint, and they don't usually ask for assistance, because they're trained to face the challenges and get the job done. To them, caregiving is a labor of love and devotion, but that alone does not ease the burden and personal stress placed on those who provide daily for the disabled. That is why NAAV's mission is to reach out to military families and encourage them as they help their loved ones move toward a healthy reintegration into society.
NAAV's team of volunteers, advisers, and staff helps Veterans and their families access benefits by helping them navigate the government's bureaucratic maze. NAAV also helps with more immediate problems like paying rent or utility bills, getting new appliances, providing legal assistance for foreclosures, setting up counseling, and finding a job. Visit our website at www.naavet.org to read NAAV's CFC Story.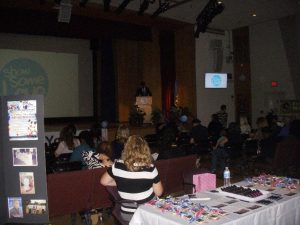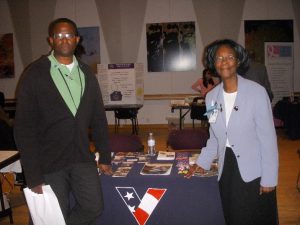 Can we count on your CFC contribution this year of $100, $500, $1,000-plus in support of severely injured service members and disabled Veterans receiving treatment at the Walter Reed National Military Medical Center in Bethesda, Maryland, the Medical Center at Fort Belvoir, Virginia, and the DC VA Medical Center in Washington, DC? One-time donations in any amount are, of course, always welcome. NAAV is a 501(c)(3) nonprofit organization. All donations are tax deductible to the fullest extent of federal law. Our CFC number is 85065.
For more information or to make a donation, please visit the Combined Federal Campaign National Capital Area at www.cfcnca.org. You can also contact NAAV by telephone at (202) 465-3296 or toll-free at 866-559-VETS (8387). You may reach Constance A. Burns at info@naavets.org or at National Association of American Veterans, Inc., Attention: Chief Executive Officer, 1725 I Street, NW Suite 300 (Third Floor), Washington, DC 20006-2423. Thank you!