As a volunteer working with a Combined Federal Campaign (CFC) sponsored non-profit organization, I wanted to share my experience and the importance of being a part of this program.
The organization I work for has allowed me to contribute to the CFC on many occasions in the past. My contributions went primarily toward children, housing, and homeless programs. One year (in 2012) while attending my agency's CFC fundraising campaign, I—by sheer chance—happened to cross paths with one the of vendor's promoting CFC for her organization.
Initially, I had no intentions on supporting this particular organization although I viewed it as a worthy cause. Before I could get around to other tables, I found myself not only energized but fascinated and intrigued by the work, outreach, and assistance provided through this Veteran Service Organization (VSO).
What excited me most was the passion and drive exhibited by the CEO and president of this organization, which started in 2005. Needless to say, this vendor was not as interested in the monetary contributions, but instead petitioned for laborers in the field. By the end of the CFC fundraising event, I pledged my support in the form of a volunteer.
What I have seen and what have I learned about the charitable contributions from the CFC and how important campaign fundraisers and donations are in providing assistance to non-profit service oriented organizations is worth telling:
What have I seen through CFC involvement through the organization I volunteer with?
A president and CEO dedicated to the cause of helping others
Her long hours at the office and teleworking from home to petition individuals and the community
Outreach and networking with service providers and corporations to raise awareness about veteran needs
Carefully written congressional papers, progress, and budget reports
Gatherings by the board and advisory committee organizing fundraisers to keep up with the support, demand for assistance, and monetary disbursements for veteran emergency funds
Caring volunteers, who give their time and talents to further the rewards of the CFC as a primary funding resource
I have seen countless testimonies from recipients of funds and services made possible through the support of CFC and other organizational contributions. Most rewardingly, I have seen lives changed; I have seen veterans fed and sheltered; I have witnessed homes being heated and electrical power turned back on; I have also witnessed the purchase of a new refrigerator and drafty windows replaced, motorize assisted automobiles donated as a source of transportation for veteran caregivers to cut down on the cost of taxis, while instead providing a family with the independence to schedule appointments, run errands and as a transportation aid to find or get to a job.
I have seen resources provided to help veterans write resumes, find jobs, and clothes donated to dress for success despite the secondary hand-me-down value
I have seen those who have benefited from organizations participating in the CFC program give back to others in need
Last but not least, I have witnessed the president of this non-profit use a portion of her personal finances to cheerfully make a difference in the lives of others.
Now, how important is the Combined Federal Campaign to non-profit organizations? It's the difference between turning away a homeless veteran, who might need a two night hotel stay in the worst of winter or hottest day of the summer. It's important for reasons beyond what we as contributors can see or comprehend.
Bottom line, the CFC gives way to furthering organizations to saves lives i.e., physically, socially, emotionally, and spiritually. I can attest to the accomplishments and benefits of giving to and being a part of the CFC program.
As citizens and those able to encourage others and willing to give back, first, I say thank you! Secondly, I ask you to think about what a dollar can do for someone who has nothing—to someone who needs something, or to an organization that is called to handle the leg work when given the opportunity to touch lives through, by and because of a wonderful program… the CFC.
Below are a few photographs depicting some of the events that have happened, and stories that have been written about brave men and women that would not have been possible apart from the selfless contributions and services passionately birthed and executed through a VSO that is committed to give back to those who gave so much—our American Veterans.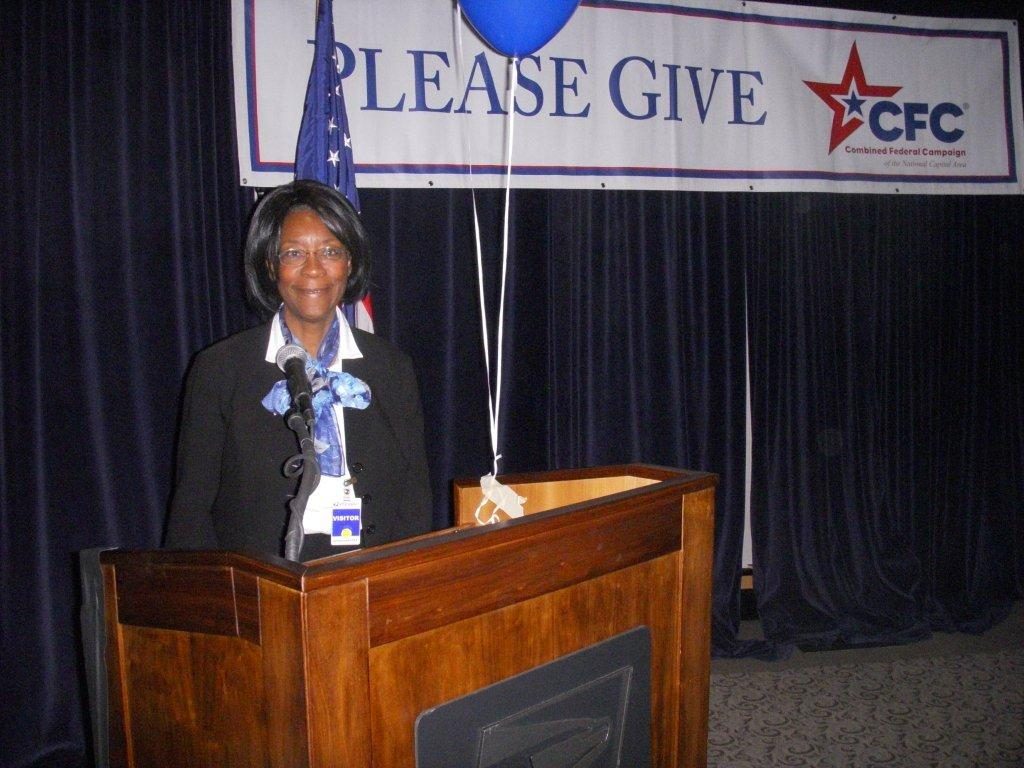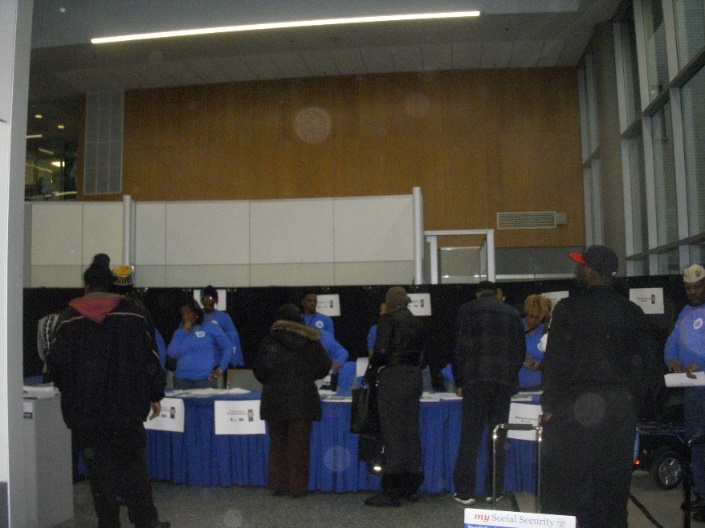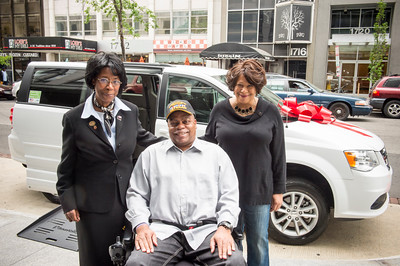 Below is an excerpt and photo from a story featuring an American Veterans who is making his way jogging from the west to east coast. He is scheduled to reach the east coast finish line in August 2016, on or slightly before his 93rd birthday. Our organization is tracking his progress. "E.A. is not holding back and is committed to full steam ahead in his effort to run from coast to coast raising money for the USS LST 325's movement back to its settling grounds at Normandy."

To prove what a difference a little bit of giving can make in the lives of others, preview testimonial excerpts expressing how the sharing and caring of others truly matters:
"I was catching up on my reading on the 'YOUR' news page, and I wanted to know when will you start the spiritual reading area? I am looking forward to it. Please let me know. The new moments of medication reading was great reading as always.  It lifts my spirit.  I read something from your spiritual awareness page every day. Sometimes my bible study lessons come from there too.  This is a Thank you!
I received the check from 'YOUR ORGANIZATION..' Thank you very much, I really appreciate it. It came in handy as you are always on time. The Lord never gives you more than you can handle.
Ma'am, I am writing to thank you and your organization for all of the help, comfort, and material assistance with USAA [state omitted] provided me in my need.  The cooperation shown by yourself your organization, and USAA [state omitted] was beyond and above.
'This president and CEO' took immediate action contacting one of her supporters, who made an anonymous donation for "pack n play" delivery to the DC Fisher House.
[ORGANIZATION] paid two months gas bill and processing fees…
Recipient writes: 'Ma'am,' thank you so much! I couldn't believe it when I read that [YOUR ORGANIZATION] paid two months of my gas bill! I am so thankful!" VR
Paying tribute to the organizations work during a silent auction and fundraising event in November 2013:
"I really appreciate the work of NAAV… this organization makes a tremendous difference in the lives of veterans." ~ Retired Lt. Col., C. Gibbs
"It is a privilege and an honor to be in the company of so many who have served our country." ~Congresswoman Eleanor Holmes Norton
"Our nation owes a debt of gratitude to our veterans that it can never repay – organizations like NAAV are working voraciously to pay that debt," ~Retired Army MG Robert Nabors
"Organizations that work towards the prevention and care for our veterans, deserve our gratitude." ~Dr. Ivan Ware, Tuskegee Airman
As a volunteer, I too can testify to how this VSO has enriched individual lives both far and wide.
V/r
NAAV, Inc.
"Show Some Love" through CFC #85065!