On March 29, 2018, the National Association of American Veterans, Inc. President and Chief Executive Officer, Constance A. Burns, attended Mental Health First Aid Training for 2018, sponsored by the Veterans Affairs Medical Center. Over 30 participants were there, representing nonprofits and agencies across the Washington, D.C., metropolitan area. Each participant received a Mental Health First Aid Guide for informational use only and not as a substitute for counseling, medical care, peer support, or treatment. This all-day training covered such topics as how to respond to mental emergencies and help Americans experiencing mental health disorders with getting professional assistance; how to respond to an individual in distress; and what are the signs and symptoms of diagnosable mental disorders like depression, bipolar disorders, schizophrenia, severe post-traumatic stress disorder, anxiety, alcohol and substance abuse, eating disorders, trauma, psychosis, and deliberate self-injury.
The Mental Health First Action Plan
A – Access for risk of suicide or harm
L – Listen nonjudgmentally
G – Give reassurance and information
E – Encourage appropriate professional help
E – Encourage self-help and other support strategies
NAAV's president and chief executive officer completed the training and received a three-year training certificate. For information about mental health guidelines, visit www.nhfa.com, call the National Suicide Prevention Hotline 1-800-273-TALK, and for immediate safety call 911.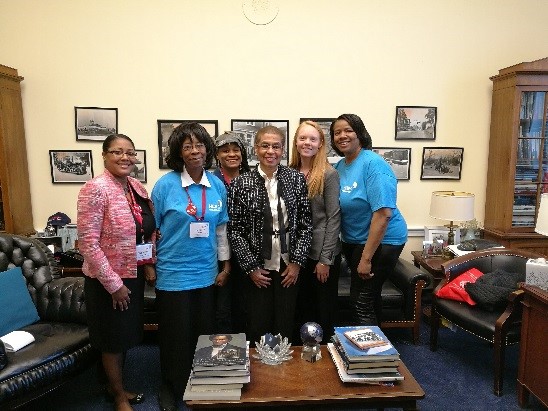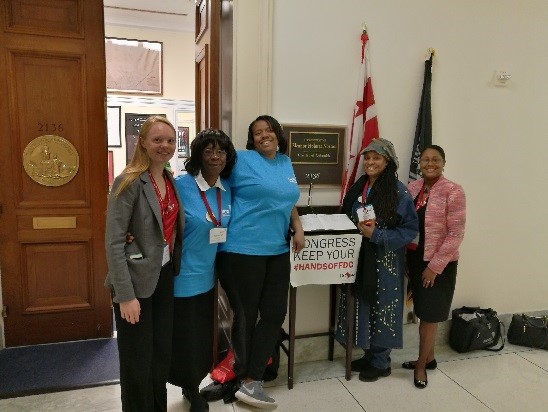 On April 9–11, 2018, Constance A. Burns, NAAV's president, chief executive officer, and Veterans' service officer, attended the 2018 Annual Conference of the National Community Reinvestment Coalition held at the Washington Hilton Hotel on Connecticut Avenue, NW, Washington, D.C. NCRC and its grassroots members organizations help create opportunities for people to build wealth. NCRC works with community leaders, policymakers, and financial institutions to champion fair access to credit, capital, banking, and housing. In 2015 NAAV formed a partnership with NCRC to help our nation's Veterans and families with counseling on housing nationwide. John Taylor, president and chief executive officer of NCRC, and his chairman of the Board of Directors, Bob Dickerson, welcomed over 1,000 attendees to this year's conference.
Since its founding in 1990, NCRC has grown to a coalition of nearly 600 organizations committed to bringing responsible investment back to communities and helping individuals and communities build wealth and opportunity. This year's theme, "Investing in a Just Economy," focused on engaging in building an equitable and fair economy and presenting a legal and moral obligation for banks and other institutions to invest and lend in low- and moderate-income communities.
NCRC urges lawmakers to continue the precedent set in the Budget Control Act and in successive bipartisan budget agreements in 2013, 2015, and 2018 that ensure parity in nondefense funding. For every dollar of sequestration relief granted to defense, nondefense discretionary programs need to receive at least one dollar of relief. NCRC also calls on Congress to lift the spending caps with parity for defense and nondefense programs and to ensure the highest level of funding possible for affordable housing and other critical domestic programs.
On April 11, 2018, Constance A. Burns, NAAV's president and chief executive officer, participated in the Capitol Hill Day presentations for Congresswoman Eleanor Holmes Norton (D-DC). NAAV and other participants briefed the Honorable Rep. Norton about the urgent need to support NCRC in its efforts to oppose S.2155, which as it stands would exempt about 85 percent of banks and credit unions from having to report better data for the changes in mortgages they are making. The Consumer Financial Protection Bureau's 2015 Home Mortgage Disclosure Act requires banks to report data collected as part of basic underwriting. We informed the Honorable Rep. Norton that it is NCRC understanding that S.2155 is being made worse by recommendations in the House. She informed us that her office staff would follow up on our request. Meanwhile, Congresswoman Norton maintained record funding for D.C. Tuition Assistance Grants in the first Trump administration spending bill. She noted that she could secure $40 million for DCTAG for the second straight year in the FY 2017 D.C. spending bill, signed by the president. Nearly 5,000 D.C. students are currently attending colleges in 48 states! She thanked NAAV and other representatives for sharing important information with her office and staff about S.2155 in the House and Senate. For more information about NCRC, visit www.ncrc.org.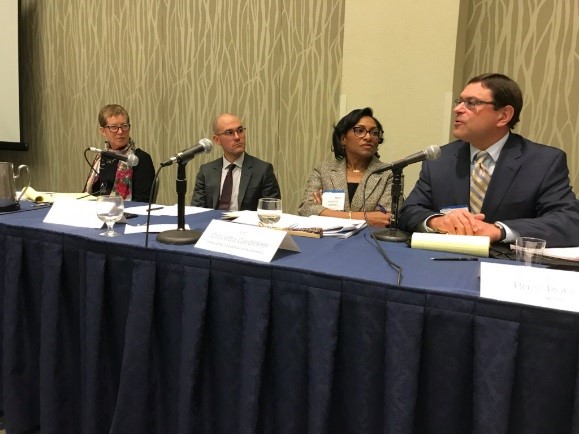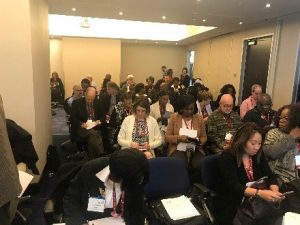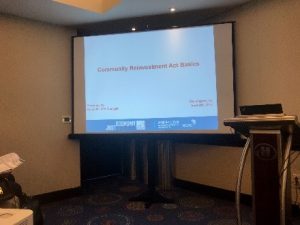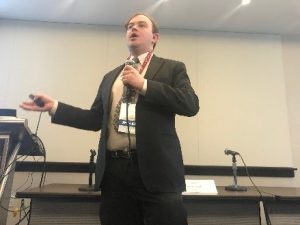 On April 18, 2018, Constance A. Burns, NAAV's president and chief executive officer, was a special guest at the Veterans Military Sexual Trauma Summit held at the Veterans Affairs Medical Center and sponsored by the Veterans Mental Health Advisory Council in partnership with the DC VA Medical Center MST Coordinator, Trauma Services, and Mental Health Department. The theme was "We Are Stronger . . . Together: Accountability, Prevention, Intervention, and Treatment," with a focus on ways that communities and health professionals can reach out to provide for the long-neglected needs of those male and female survivors of military sexual trauma (MST) nationwide.
Guest speakers included Dr. Charles Faselis, Acting Medical Center Director, who welcomed attendees to the summit; Dr. Tsila Kirsh, DC VAMC, MST Coordinator, who gave the introduction; Emily Blair, Manager of the Military and Veterans' Policy National Alliance on Mental Illness (NAMI); BG David Blackledge, U.S. Army (Ret.), Program Director of Veterans Services at Melwood; and Colonel Don Christensen (Ret.), President of Protect Our Defenders Organization. Other guest speakers included Dr. Glenda F. Hodges, formerly of Howard University College of Medicine; and Danielle M. Corazza, MBA, National Outreach Coordinator, Center for Women Veterans, U.S. Department of Veterans Affairs, Washington, D.C. The summit presented male and female Veterans who shared their MST stories with the audience, followed by a question-and-answer period.
A main attraction at the summit was the "Clothesline and Vendors" display booths, with information about MST and other professional help for those experiencing MST. The Clothesline showed T-shirts made by MST survivors, displaying their thoughts and experiences from being a victim to becoming a survivor. Here are a few of their comments from their T-shirts:
"Me yes it did, I am not a woman . . . it could happen to you . . . yes it can . . . it did I am a man!"
"'No means NO!' CLC Women Group"
"I am going to be OK! . . . Even though my Heart is this Way."
"I held my head low for years. Scared to be myself around my friends for fear that I'd be taken Advantage of Again."
"I need to stop blaming myself and punishing myself for what happened. As I soon learned, that while
my friends lack of supervision, my alcohol consumption, and weakness from illness contributed to me being vulnerable; my vulnerability was not an invitation for her to sexually assault me and take advantage of me!! Don't Blame Yourself!"
"My silence stops . . . My Voice Matters."
"My dignity was stripped away"
"Against My Will! Guys feel pain too . . . Guys cut, Guys burn, Guys cry, Guys hurt . . . Just as much as girls do."
The summit explored the very nature of military sexual trauma from professionals in the field to military servicemen and servicewomen who have experienced MST over the past thirty years. MST is the term the Department of Veterans Affairs uses to refer to sexual assault or sexual harassment that occurred while the Veteran was in the military. It includes any sexual activity where someone is involved against his or her will—he or she may have been pressured into sexual activities with threats of negative consequences for refusing to be sexually cooperative or with implied faster promotion or better treatment in exchange for sex; or may have been unable to consent to sexual activities, for example, when intoxicated; or may have been physically forced into sexual activities. Other experiences that fall into the category of MST include unwanted sexual touching or grabbing; threatening, offensive remarks about a person's body or sexual activities; threatening and unwelcome sexual advances.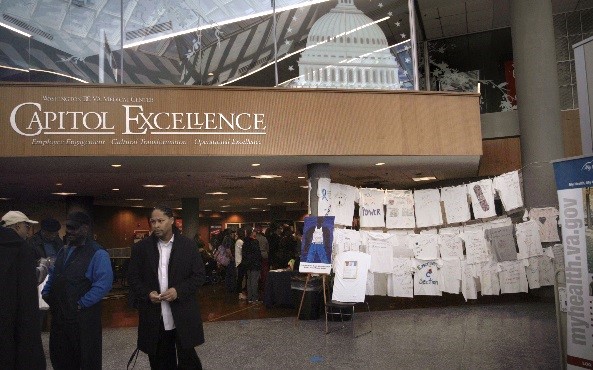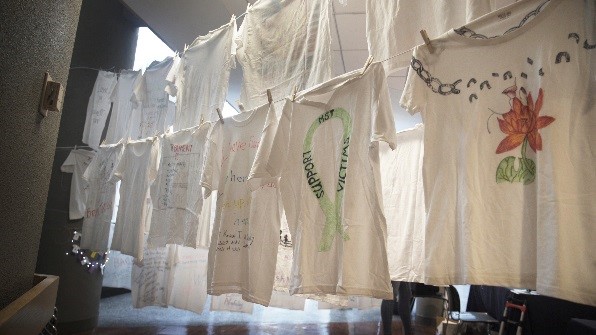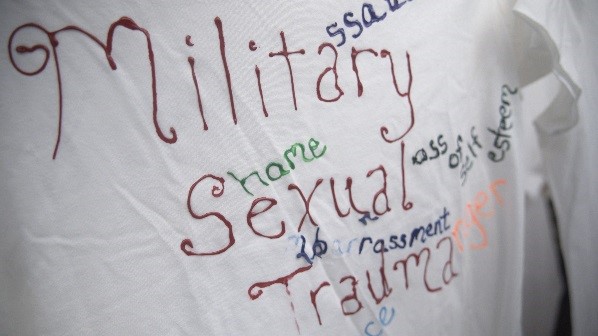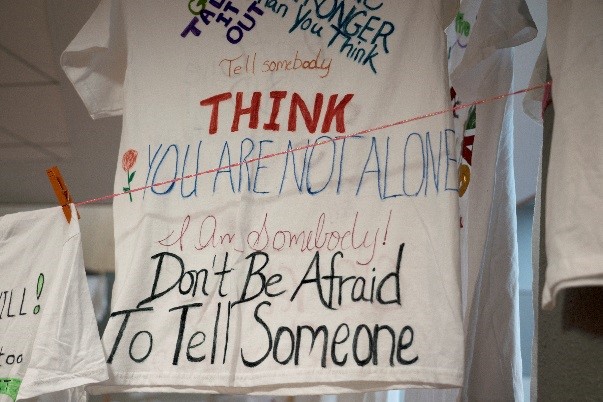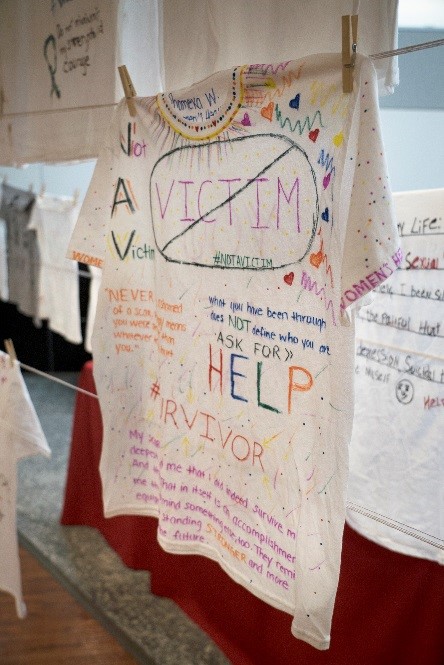 MST can affect a person's mental and physical health, even many years later. At this summit the military men and women who experienced MST expressed some of the difficulties of being survivors of MST, such as feeling depressed; having intense and sudden emotional reactions to things; feeling angry or irritable all the time; having trouble sleeping, with disturbing nightmares; experiencing difficulties with concentration and memory; feeling on edge or jumpy; having difficulty trusting others; having difficulty in relationships; experiencing trouble with employers or authority figures; having physical health problems like sexual difficulties, chronic pain, and weight or eating problems.
The National Association of American Veterans, Inc. Veterans' service officer at the DC VA Medical Center, Transition and Management Care Center can explain the compensation program in greater detail and assist you in filing a claim. For more information, call the NAAV Veterans Service Representative, Constance A. Burns, at (202) 465-3296 or email benefits@naavets.org. In addition, call the VA's general information hotline at 1-800-827-1000, Monday through Friday, from 8:00 a.m. to 4:00 p.m. EST.