The National Association of American Veterans, Inc. and the PA Avenue Village East joined forces to sponsor a trip to Sight and Sound Theater on Wednesday, August 1, 2018, to see the first-time musical production of the play Jesus. This is not a story of the life of Jesus; rather, it's a story of the love of Jesus, the giver of life and life eternal. The play covered some of the major acts of love displayed during His three years of ministry on earth. The play tells you what is special about Jesus's ministry. Although most of the people recognized the Lord Jesus as a prophet, they failed to accept Him as the Messiah. But, as Peter's answer to Christ's question "But who do you say that I am?" showed, the disciples did not recognize the Lord Jesus as both the Christ and the Son of God. From this point on, Jesus focused on instructing his disciples and followers who would believe in Him as the Christ and Son of the living God.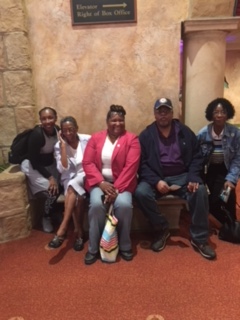 Jesus taught His disciples about his coming crucifixion, the meaning of following Him, about God's attitude toward sinners, and about servant hood. The play included scenes during the last week of Jesus's life, when He went to Jerusalem for the Passover Festival. When He entered the city, He was loudly acclaimed the Messiah. But within a few days He was arrested, tried before religious and Roman courts, condemned to death, and executed. Just three days later, Jesus rose from the grave!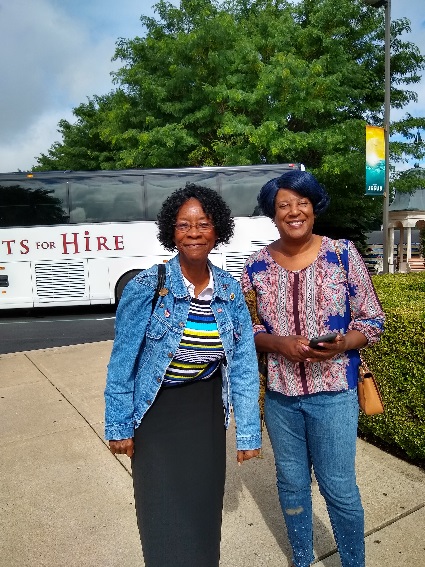 The play concluded with 120 followers of Jesus Christ waiting in an upper room to receive the power of the Holy Spirit to go forth and spread the gospel of Jesus Christ throughout all the earth. The final message of the play said to its attendees, "Turn away from your sins and turn to God; accept Jesus Christ as your savior and be baptized. Then you will receive the gift of the Holy Spirit. This the only way you can be saved."
NAAV and its partner and over 20 attendees were truly blessed to have the opportunity to see this wonderful production portraying the love of Jesus Christ.
We also had time to have a full-course meal at Good and Plenty Restaurant and a visit to Rockvale Outfitters in Lancaster, Pennsylvania.