On Saturday, July 28, 2018, the Washington, DC, Veterans Affairs Medical Center sponsored "Welcome Home, Veterans" to all Veterans and transitioning service members, with the support and professional assistance of the VA Voluntary Service, Vet Centers, VBA, Transition and Care Management and the Mental Health Advisory Council, along with 28 VA and Community Partners, including the National Association of American Veterans, Inc., the Mayor's Office of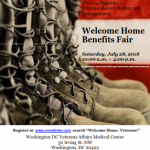 Veterans Affairs, VA Caregiver Support Program, Disabled American Veterans, and D.C. Law Students in Court. Two hundred and twenty Veterans and their family members, VA staff, and seventy-three volunteers attended this year's Welcome Home, receiving assistance with claims, benefits, legal assistance, assistance with obtaining military and medical records, and DD-214 upgrade and criminal records sealing and expungement at the event, from 10 a.m. to 4 p.m.
Veterans and their family members expressed their sincere appreciation for this one-stop opportunity to get immediate professional assistance and follow-up regarding their claims and benefits.
Mrs. Burns, I was so impressed with your knowledge of all and everything I requested, I did receive the papers today. You are so badly needed. You are exactly what the Department of Veterans Affairs needs. Please continue what you do, the way you do, and how you do.

Sincerely,
B. Gary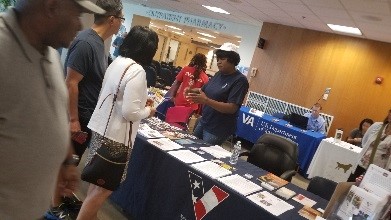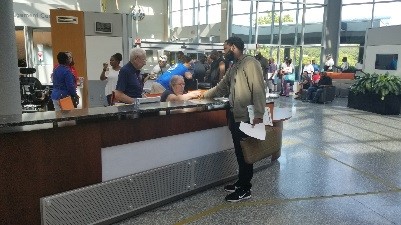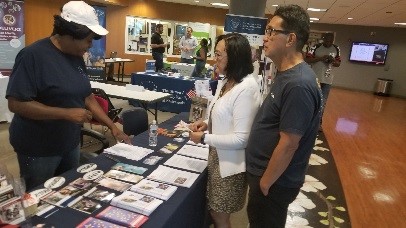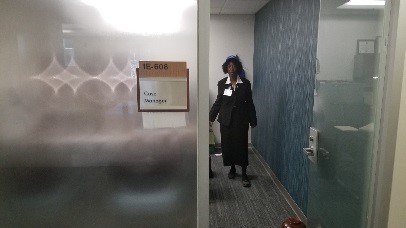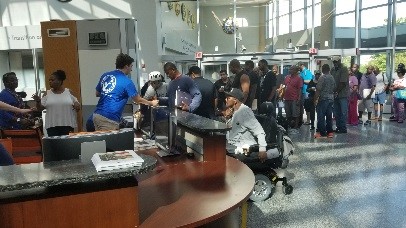 The National Association of American Veterans, Inc. assists Veterans with claims and benefits, obtaining military and medical records, legal assistance referrals, and housing and employment assistance every second and third Monday at the Transition Care and Management Center, Veterans' Service Office, DC VA Medical Center, 50 Irving Street, NW, Washington, DC 20420; office (202) 465-3296; email: benefits@naavets.org; website: https://www.naavets.org.