National Association of American Veterans March/April Testimonies Spring Wind Feelings Blowing In

As winter slowly fades the next season begins its awakening. With a brighter sun and the start of longer daylight hours, moods change, tree and plant colors start to peak through, sound of insects are all a buzz, and allergies remind many of us that beauty does come with a cost.
The National Association of American Veterans (NAAV) is grateful for the change in season, because it's a telling sign that life just like nature has its good days and as well as those that are a bit harsh. However, with every cold wind that blows then comes the sun to ease the chill, which makes the day more tolerable.
Change and challenges are investable, but in most cases there is a flip side. Sometimes we see it coming and other times we do not. A strong gust of wind can come from nowhere and catch us off guard. We pick up our hat, a quick chase ensues, we dust it off, and keep on walking. Then there are times right before dawn that we see the wonderful colors of light amidst the clouds and before you know it the sun peaks through… We smile and count our blessings for a new day's dawning—out of our hands but presented as a gracious gift.
NAAV is thankful for your gifts of any amount and by any means. Monetary, volunteerism, professional support, and prayers help NAAV's mission of service to our precious American veterans grow. But, just like the winter has been slowly transitioning over into spring, many of our veterans are having a tough time rallying out of various dilemmas in life.
Many veterans reach out to NAAV for answers to questions regarding benefits and claims as well as financial and emergency resources assistance. NAAV is proud to be there for them—rising above the darkness as the morning sun and committed to do our best to take care of our vets with guidance and direction of the LORD our God.
March and April had a tempered pace. Although NAAV has received a few testimonies from those we were able to respond to their needs over the past two months, they are nothing short of a welcoming breath of fresh springtime air. Here are two very special testimonies (one with commentary) we are pleased to share, with thanks to many of you:
Riverside, RI "A caregiver's gratitude"
"As the wife and caregiver of a retired and disabled American veteran our
family has come to depend on the many wonderful benefits the NAAV
offers. Being connected to the NAAV has helped us stay on top of our
benefits for example, I found out about the Caregivers Program
from the website, http://www.naavets.org/ which provides information about
receiving a stipend for eligible veteran caregivers. We've also taken
advantage of the many resources offered such as educational and
employment support. My family is very grateful to the supporters and
many volunteers of the NAAV. It has changed the life of our family
for the better

!"


Jennifer S

. ~

Riverside, RI
Savannah, GA "NAAV provides assistance"
NAAV provided assistance via the Mayor's office with the help of Navy League
of the United States. Mr. & Mrs. Rutledge.
Outreach (NAAV's excerpt from NAAV's 2nd Quarter 2019 Newsletter)
Troy and Shelly Rutledge and NAAVets success story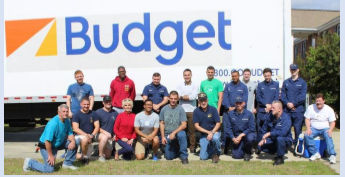 February 22, 2019. Shelly Rutledge contacted Patricia Yovich via email and she had the following to say:
"Hello Pat, Ms. Burns got in touch with me earlier today and told me that I needed to let you know the situation with the budget truck. I called budget and they told me that they cannot provide a driver due to company policy. I was also told, if I find someone to drive the truck for me, they have to be added to the contract and it's an extra $25.00 per day. We cannot afford that, because of our financial situation at the moment. As I explained to Ms. Burns, this move is putting us under a very tight financial strain. We have to pay $287.08 for the truck rental from 2-28 to 3-2-19. I can change it to return on 3-1-19, if the plan is still going to be the volunteers loading us on 2-28 AND unloading on 3-1-19, which will possibly cover the charges for the driver. I wanted to give you the whole picture, so you might understand our situation a little better.
Once we get past March, praying no other situation arises, we will be able to stand on our own 2 feet again. We will be able to financially take care of everything going forward. We have a list of things that we HAVE to do in order to get some sort of deposit back from Disciple property management, unfortunately.
We have to pay a professional to come in and clean the carpets, per our lease. We will be charged $50.00 per day, starting 3-1-19 and every day after until we turn in the keys to Disciple. I am trying to contact the carpet guy to come on the 1st, instead of the 2nd, to try and save some money, because the 2nd is a Saturday and they will charge us for March 1 thru the 4th, because they are not open on the weekend. I am truly grateful for ALL of the help and resources that everyone is providing to us. I truly cannot say thank you enough for finding the manpower to help us with our move. I cannot say thank you enough to Ms. Burns for leading me to you. She was very detrimental in providing the leads to get this done. I deeply appreciate everything that you have both done for my husband and I. I can never thank you enough. I have told Ms. Burns that once we get on our feet again and can afford it, we will make a regular small donation every month to help her continue providing the services that she does for every veteran she has and will continue to help. I also made a commitment to you as well, Mrs. Yovich, that I would like to volunteer in some capacity, being it help make gift baskets for expecting military wives or in whatever way that I can possibly help. I am not doing it for any other reason other than to be of help in any way that I can, because I love helping other people as much as both of you do. Thank you for all the help from Ms. Burns and you as well Mrs. Yovich. Thank you & God Bless"
February 27, 2019. Patricia, in turn, contacted Mary C. Mayle via email:
Mary,
"We have a BIG project/event tomorrow and Friday….It's one that deserves TV recognition, too. Just don't know how to get to the stations with the importance of it.
In a nutshell: Sav. Navy League (originating with the CEO of Founder of National Assoc. of American Veterans, Inc. and Veterans Service Office) in D.C. – with a call to the Mayor of Savannah, who gave the referral of Pat Yovich, Sav. Navy League to Constance Burns in D.C., – that a disabled Vet and his wife (also disabled, but not a Veteran) that they needed help in moving from their Sav. Home to Base Housing on HAAF. Neither one could move any furniture and load a truck. She rented a Budget truck, and is picking it up tomorrow, Feb. 28. I worked with Constance Burns, the CEO of the organization in D.C., and with the Rutledge's (couple in Savannah) over the 4 days to help with all the details, and then gave the project to our President O.C. Fowler, who is the POC and who put the manpower together to help this Couple.
He had great response from our USCG Air Station and USCG Station Tybee. These fine men and women, along with O.C. and several of our Navy League members are loading everything tomorrow morning, starting about 10 am. Navy League is providing donuts, coffee and water to all volunteers. Once the truck (and or pickup trucks from the USCG personnel) are loaded, they will drive it to the location on HAAF, leave it there, and go back on Friday, March 1, approx. 10 am, once the Couple receives the keys to the house.
This couple, Shelly and Troy Rutledge, are indeed, sincerely grateful to the Savannah Navy League for pulling this all together. She has cried over the phone to me at least twice, not knowing how to "Thank Us".
It IS a FEEL GOOD experience to help a Disabled Couple/Disabled Veteran to do something extremely important to them to survive and give them hope in the "desperate situation" that they were in.
"Mary, I hope you can help me with any TV coverage along with your "great writing skills" (I've seen none better, in how you write up the Mariner's events!)" Best regards, Pat
March 3, 2019. Shelly wrote to Patricia conveying her thanks and gratitude for a job well done.
Patricia,
I cannot express my gratitude to Ms. Burns for calling the mayor's office, who gave her Ms. Yovich's number. Ms. Yovich made many connections and made arrangements with O.C. Fowler to have an unbelievable amount of service men and women come out and load a rental truck in about 2 hours. They then surprised us by getting the rental company to let us move in a day early. Then all of those amazing service men and women came and unloaded that truck in under 2 hours. I don't know how to thank you all for the amazing help that was given to my husband & I on February 28, 2019. I have truly been blessed beyond measure, by complete strangers, who helped and told us we are now family to them. I am sending a picture of all these great people beside the rental truck, and I truly have no words, other than thank you, but that just doesn't seem like enough. I have a video that I put together of all the \pictures I took while all of these wonderful people were helping us. I am trying to figure out how to get that to you both, but I am not very computer savvy, so it might take me a bit. I have no words that could come close to thanking you all for the help, guidance and hard work it took to make this all happen. I prayed for this help and as always, God brought you all into my life. I want to stay in touch with you all and not just be another person that you helped. I want to be as helpful as I can to both of you. If y'all ever need a volunteer to help make baskets for expected mothers or anything you need, I am there!" Thank you & God Bless,
— Shelly Rutledge
Savannah, GA
NAAV is most humbled to share the following conversation and testimony with you. For more details, please review NAAV's 2nd Quarter Newsletter posted on the NAAV website at www.NAAVETS.org
As always, please remember to give generously to the cause of NAAV's mission and service because your giving goes a very long way as you have just read from the above testimonies towards the service to veterans, their family members, and care givers, whose lives are forever changed, h because of you. We cannot say it enough, a sincere thank you to all who pray for and support this Veteran Service Organization. Happy Spring time!
Kindest colorful appreciations,
o/b/o CEO and Founding President, Constance Burns
NAAV, Inc.
Washington, DC