Story and photos by Robert W. Mitchell | AFRH-W Volunteer Coordinator
Armed with an assortment of America's favorite and most popular sweet treats, a local Girl Scout stopped by the Armed Forces Retirement Home spreading smiles, cheer and happiness.
Ten girls decked out in their colorful uniforms greeted AFRH residents as they walked in and out of the Scott dining facility offering boxes of Samoas, Tagalongs, Thin Mints and Lemon Smiles, just to name a few.
"I think this is a great way to give back to our veterans. It's good for the girls," one troop leader commented.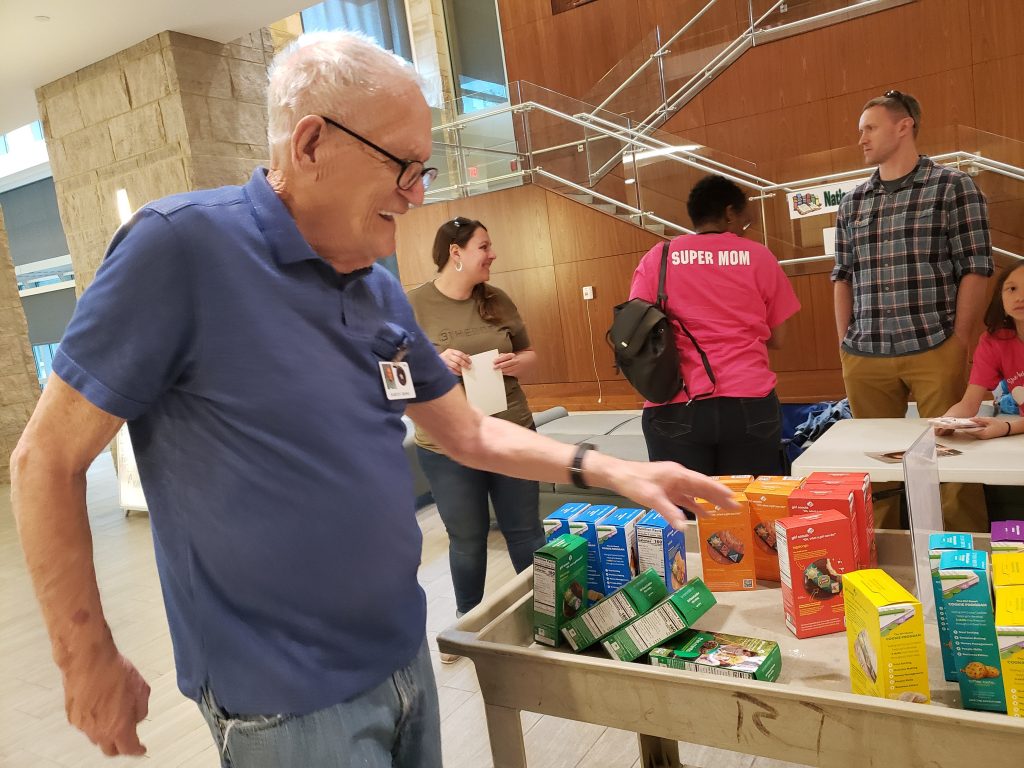 Residents were delighted at the variety of cookies on display and took their time making their selections.
The Girl Scout volunteers were star struck at the arrival of Miss DC 2018 Allison Farris who showed up for the annual Miss DCs Got Talent at AFRH. Farris jumped at the opportunity to assist the girls in serving AFRH residents the cookie treats of their choice.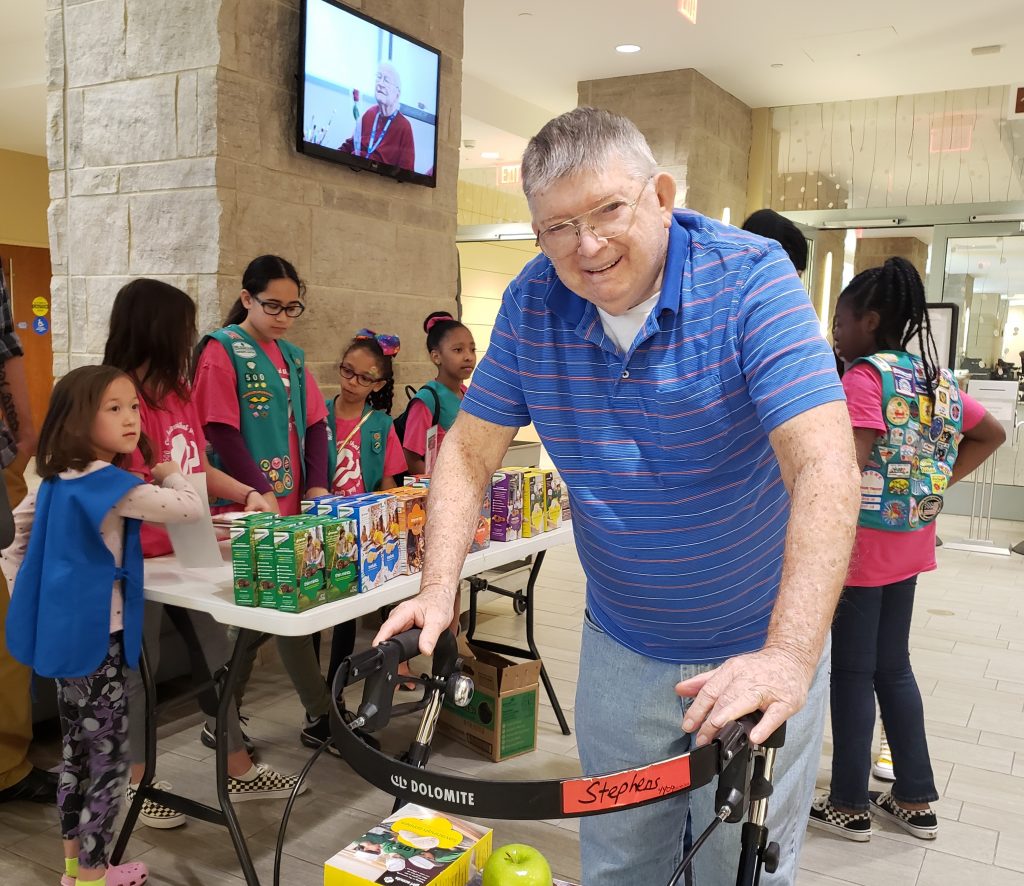 In a nice showing of team spirit and appreciation for military veterans, the scouts, leaders and the Miss DC group all posed for photos with AFRH residents.