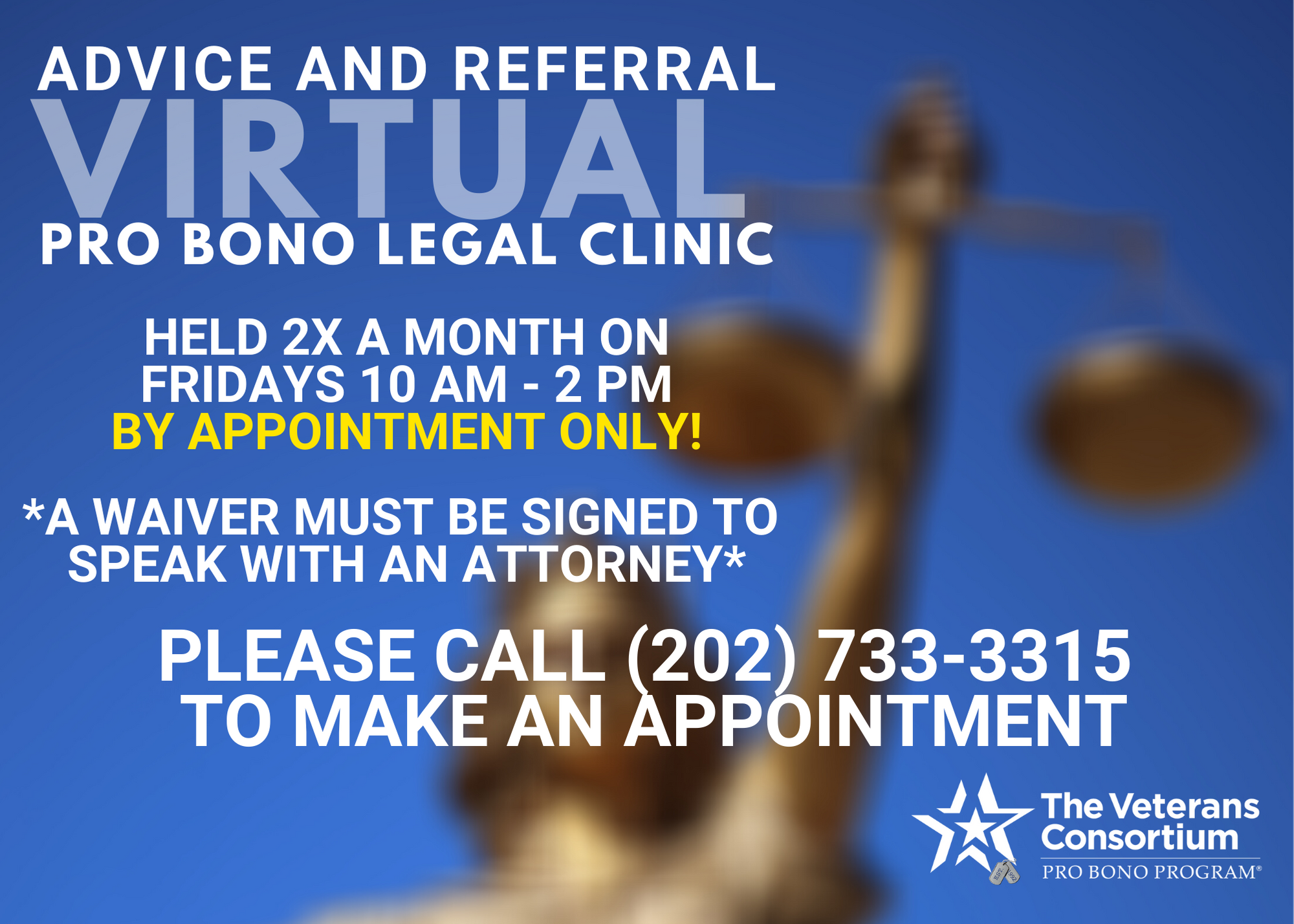 Our bi-monthly free legal clinic for veterans in the DMV is this Friday, November 13th. The clinic will be from 10 AM to 2 PM, by appointment only. See attached a printable flyer as well as a social media graphic.
You can share this with any Veterans and circulate on your Facebook, Twitter, Instagram, etc. If you have any questions, please contact Caitlin Ens, legal clinics manager at
Caitlin.ens@vetsprobono.org.
For more information, contact:
ANDREA QUILES-SANCHEZ
Summer Communications & Outreach Intern
The Veterans Consortium Pro Bono Program
2101 L Street NW | Suite 840 | Washington, DC 20037
P: (202) 733-3326 | F: (202) 628-8169
#theyfoughtforus