The National Association of American Veterans, Inc. provided a much-needed gift of respite to a St. Louis Veteran couple, and below is their heartfelt message of thanksgiving. To all of our NAAV friends, family, and supporters, we would like to thank you for your continued generosity toward this organization and wish you and your families a Happy and Safe New Year's celebration.
Dear National Association of American Veterans,
My name is Edith Wright and my husband is retired Army SSG Melvin Wright. We live in a suburb of St. Louis, Missouri.  We read the stories about the wonderful respite programs that the National Association of American Veterans (NAAV) provides for veterans, but could never have imagined how incredible they truly are and how they can change lives.
Constance Burns has become a mainstay for me and Melvin through the years. She has been there for us to lean on as we continue to fight for the VA benefits my husband earned during his 23 years of service. Ms. Burns is familiar with Melvin's disabilities and his constant pain. She also knows that I am blessed to be a full-time caregiver for my husband.
One particularly bad day Ms. Burns suggested that Melvin and I should take a trip to get some much needed rest. I cannot describe how excited Melvin was when he heard we were going to Camden on the Lakes Resort for five days! It has been so long since Melvin and I had anything to look forward to! With no benefits coming in we haven't even been able to celebrate Christmas or Thanksgiving over the many years, so a trip to a beautiful Ozark resort seemed like a dream come true. We packed our bags as quick as we could and took the three hour drive for five wonderful days living the life of luxury! There were big beautiful beds, flat screen TVs, a hot tub and we were treated like celebrities! It truly was a dream come true!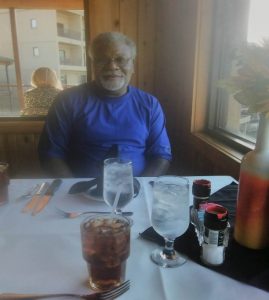 This respite gave Melvin a chance to get a massage, relax in a hot tub, and watch the gorgeous sunset from the patio lounge chair! It turned Melvin into the happy man I used to know! He loved every minute of it. We were treated like a king and queen at the spa and like superstars in the restaurant! It was obvious that this resort had a great fondness for veterans. They even had a dinner cruise just for veterans.
We cannot thank Ms. Burns and NAAV enough for the chance to be free of responsibilities for those five unbelievable days of relaxation and fun! Who knew that five days could have such a healing effect on Melvin? He had a chance to be carefree and enjoy every single minute—he didn't even want to sleep!!!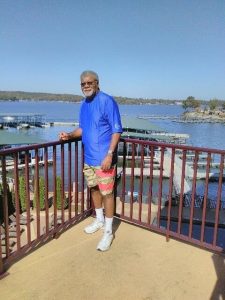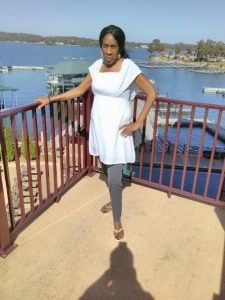 This was a gift that we never imagined, and although Melvin is still trying to get his benefits, he had those wonderful days to regain his strength and renew his faith in his fellow man! He was feeling pretty alone until Ms. Burns showed him that he DOES matter. Out of more than 270 organizations, NAAV was the ONLY one offering help to my veteran. We hope that other veterans who are feeling alone and forgotten have the same opportunity that Melvin and I had. It is amazing how much good a few days away from worries can do for a veteran!!!
With Great Respect and Fondness,
Edith Wright
On behalf of NAAV, we look forward to your commitment and most appreciated partnership in helping us giving back to our Veterans, "those who gave so much," during 2017. Peace, joy, and prosperity to you and yours!
Sincerely,
NAAV, Inc.