On Wednesday, February 19, 2020 the National Association of American Veterans, Inc. (NAAV) Constance A. Burns, president, chief executive officer and veterans' service officer accepted an invitation to attend the Financial Health and Technology Train-the-Trainer presentations hosted by Audrey Perrott, Director, Strategic Partnerships, Consumer Action of Stockton, California. This training was made possible through a generous grant from the Wells Fargo Foundation. The training was held at the Amazon-DC at 601 New Jersey Avenue NW, Suite 900, Washington, DC from 9:30 a.m. to 2:00 p.m.
The Consumer Action is an issue-focused and community outreach advocacy group based in Stockton, California. Audrey Perrott presented information on Financial Technology Distribution Models and Consumer Action's work. Her presentation was followed by a Financial Technology Panel of three professional executives – namely Dara Duguay, CEO, Credit Alliance; Ayana Fortson, Director, Housing and Community Division, National Urban League; and Katherine Rios, Director, Financial Empowerment, UnidosUS.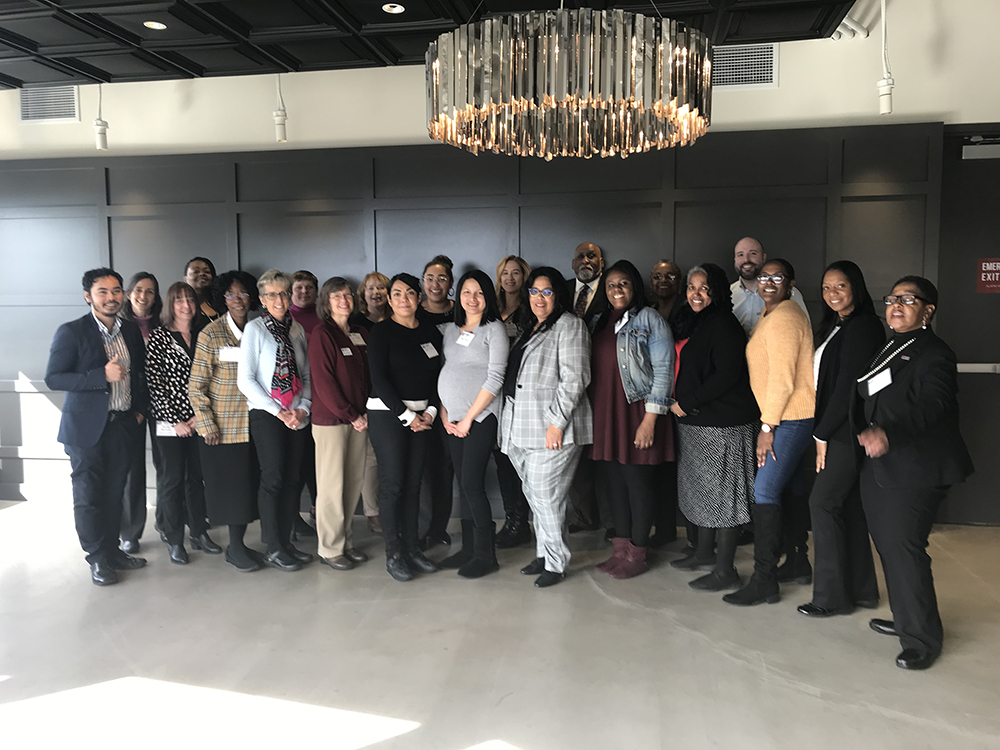 Currently, NAAV, Inc. is seeking partners and sponsors to provide funding for the NAAV Military Family Program Financial Literacy Webinar designed to educate Service Members and moderate and low-income Veterans, their caregivers and families how to best managed their household finances to prevent, budgeting, foreclosure, foreclosure intervention programs and techniques, loans, rent eviction court procedures, homelessness, alternative housing, mortgage relief, identity theft, check scams, credit cards bills and other forms of financial management skills. Some of the suggested topics are listed below as follows:
Financial counseling/coaching for moderate and low-income Service Members,
Veterans and family members
Simple budgeting strategies (providing an acceptable sample)

Current income and expenses

Budgeting and financial management

Preparing a list of items needed to prepare a sample household budget

Banking accounts, what you need to know

Credit Score, credit analysis and review

Leases, terms and obligations

Rental options and housing selection

Government programs and subsidies

Affordable rental housing programs

Rental delinquency, eviction

Preparing to buy a home or rent – what you should know

Reverse mortgage – what you should know

Preventing a foreclosure (what you should know, resources, etc.)

Preventing rent eviction court procedures, resources, and different
types of financial solutions
Managing your finances and making informed decisions

Resources and income support
To date, NAAV has contacted several banking institutions in the greater Washington metropolitan area for financial support and sponsorship in 2020 and beyond. If you are interested in providing professional support for this project, please contact Constance Burns at mobile (202) 355-3879 or email: info@naavets.org. For more information regarding the Consumer Action Financial Technology Train-the-Trainer, please contact Audrey Perrott, Director, Strategic Partnerships, Consumer Action at (800) 999-7981 ext. 750 or email: aperrott@consumer-action.org. In addition, see links for financial technology information article for your review and use.
rpt-fintech-and-consumer-protection-a-snapshot-march2019
FinTech_FactSheet_2019
ConsumerAction-samplepubs+screenshots-for-FEB-2020-FINAL for copies