The National Association of American Veterans, Inc. representative attended the "With Humility and Thanksgiving, We Remember… In Dedication to Our Fallen Comrades – Men and Women Who Served" the Veteran Memorial Services held on Wednesday, April 25, 2018 at the Armed Forces Retirement Home – Washington (AFRH-W) at 3700 North Capitol, Street, NW, Washington, D.C. AFRH-W residents, staff, and guests were present at the Memorial Recognition Services of four Veterans for their services and dedication to our nation. The average age of the Veterans who passed was a little more than 88 years. The Memorial included the following Veterans:
Philip W. Burge, United States Army
Chester L. Mahaffey, United States Air Force
James Sandstrom, United States Air Force
William E. Wilkinson, United States Navy
The program was presented by the AFRH chaplains with closing remarks by Michael Bayles, Acting Administrator at AFRH-Washington.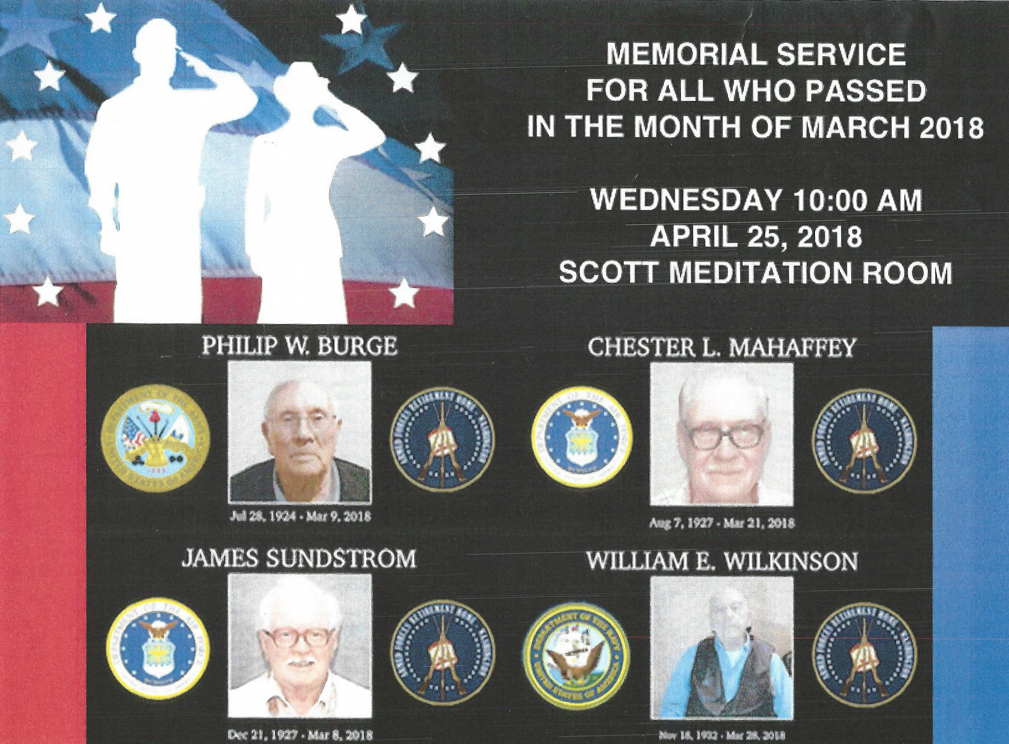 In memory of David G. Lariviere and Peter Benware who passed away in April of 2018. NAAV give its condolence to Paul and Amy Thompson of Manchester, New Hampshire. I hope you'll remember you have friends who will listen and care … and NAAV is one of them.