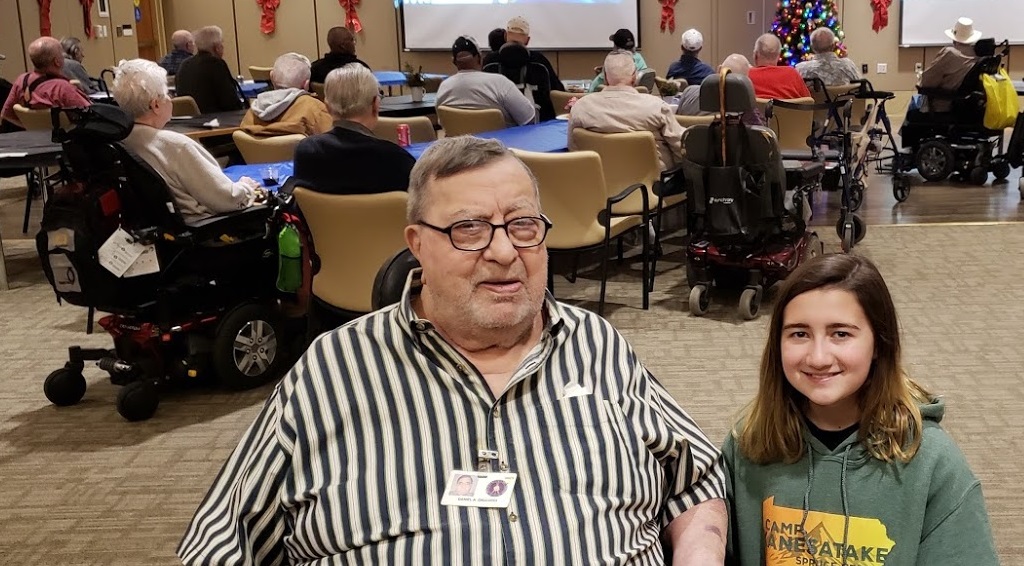 Story by Robert W. Mitchell | Volunteer Coordinator and Community Outreach Specialist
Bridging the gap between computer technology and senior citizen veterans here at the Armed Forces Retirement Home, Washington, D.C. is no small task for anyone, let alone a middle school volunteer from Springfield, Virginia. But that is just what Shayla Young ,13, a highly ambitious and incredibly charming youth has accomplished garnering the attention and praise of officials from the Commonwealth of Virginia.
Your work in conducting a workshop last year to help residents of a veteran's retirement home learn how to make better use of their cell phones is inspiring, said Dr. James F. Lane, the superintendent of public instruction for Virginia's Department of Education. Shayla, a committed Saturday Bingo volunteer here at AFRH-W, saw residents struggling with their devices (cell phones, laptops tablets, etc.) and then decided to reach out to Volunteer Services home in order to set up a tech support workshop where she and her tech-savvy schoolmates would help assist residents in the community center and volunteer office.
Regarding her daughter's accomplishment, Samantha Young said, "It's great and wonderful." She said her daughter's commitment to serving military veterans may have been, in part, inspired by her father's 26 years of service in the United States Army. Shayla was recently named one of Virginia's top Middle Level Youth Volunteer in the 2019 Prudential Spirit of Community Awards.