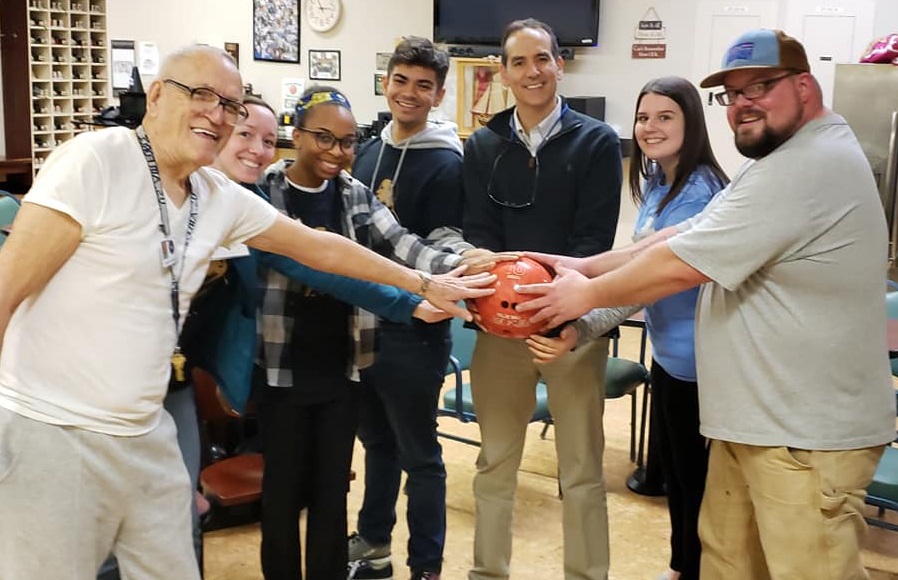 STORY AND PHOTOS BY ROBERT W. MITCHELL | AFRH-W VOLUNTEER COORDINATOR
Committed volunteers braved the January cold and made their way out to the Armed Forces Retirement Home, Washington, D.C. in support of the annual Martin Luther King Day of Service, an annual event by George Washington University.
About forty volunteers were divided into five different teams and spread throughout the campus decorating the hallways with pre-blossom plants, helping residents keep their PMDs and/or wheelchairs clean and taking turns working in the bowling alley.
Some residents in long term care, memory support and assisted living were visited by volunteers who offered to neaten up some of their personal spaces and spend quality time, all in the spirit of giving back to the veteran community.
In the bowling alley, AFRH-W resident Harvey Crowe welcomed the company and interaction of several young volunteers who had stopped by to
assist. They helped out in the bowling alley and even bowled a few games at Crowe's request.
Following the day?s activities, most of the GWU students convened in the Scott Theater for a discussion on how well the MLK Day of Service effects the
military veteran community here at AFRH-W.
Among the group of GWU volunteers this year was U.S. Navy Rear Admiral (retired) Earl Gay who served as the 86th Commandant for Naval District
Washington.