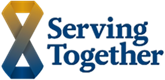 Serving Together, (a program of Mental Health Association (MHA), which strives to increase awareness of resources for service members, veterans and their families) has secured slots in the 2016 Army Ten Miler, for runners who are interested in supporting their work with service members, veterans, and their families in the Washington, DC region. This is Serving Together's first year as a Military Community Partner.  The Army Ten-Miler has been in existence for 32 years!
Thirty-five thousand (35,000) runners will descend on the nation's capital on Sunday, October 9, 2016, to run the largest 10-mile foot-race in the world, and Serving Together is excited to announce they are a first-time Army Ten-Miler Military Community Partner.  Registration is now open.
If you are interested in running in the Army Ten-Miler please contact Jessica Fuchs at: jfuchs@mhamc.org for additional information, or registration.