On October 28–29, 2016, the National Conference Center in Leesburg, Virginia, hosted its first—possibly first annual—Harvest of Hope Conference sponsored by WAVA (105.1). The National Association of American Veterans, Inc. CEO and President, Constance Burns, attended the two-day session along with NAAV supporters Retired Navy Veteran Charlie Johnson and his wife, Lola Johnson, and NAAV Advisory Board member Sherri Jones-Kleiner.
An opening session was held Friday evening as a kick-off reception attended by NAAV and many other early arriving guests. The reception was a slow-paced yet spectacular time spent with light refreshments and praise and worship songs led by the Liberty University Collective. This gifted group of young Liberty University students were used mightily by God at both Friday and Saturday conference sessions.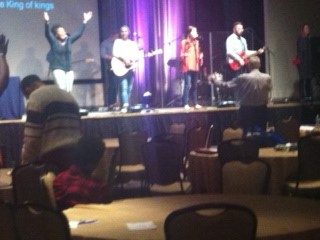 Ms. Paula Lynn Safran was an amazing host, presiding as the Mistress of Ceremony during the Harvest of Hope event, which was attended by about 50 guests and six dynamic speakers:
Janet Ford, CEO and founder of Leadership with Purpose and Passion (LWPAP) LLC, a minority women–owned small business in Loudoun County
Pastor Terrence Bridges, pastor at the Capital Community Church and Kid's Inc. ministry
Larry Rosenthal, president and founder of Rosenthal Wealth Management Group, serving the National Capital Region with financial and wealth management services
Ken Coopwood Sr., Ph.D., diversity and training educator, who was successful in launching the first Division for Diversity and Inclusion and creator of the first Statewide Collaborative Diversity Conference and state chapter of the National Association of Diversity Officers Higher Education
Ted Coopwood, employed by EPA's Office of Children's Health Protection and serves as the National Coordinator for Youth Programming and Activities
Burt Rosenberg, founder and motivator of spreading the word of joy and love through his "Joy Seminars"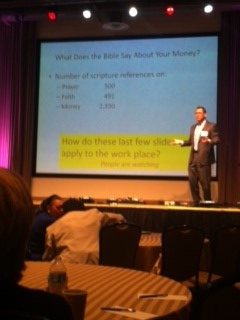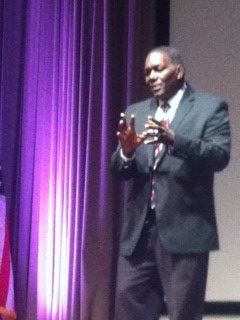 The conference message was threefold: Hope makes us not ashamed, the Harvest is plentiful, and our identity in Christ begins with loving our neighbor as ourself. In addition, "transitions in our life are key to realizing and receiving God's promises and the joy of the Lord is truly our strength." The overall theme was Revive . . . Renew . . . Respond and was something all in attendance took seriously.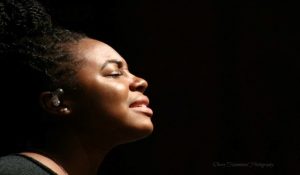 The presence of God was evident, and the reaction toward the Harvest of Hope conference was indeed that of a revival, a renewed sense of faith, and a response to step up and step out as believers in Christ to share his message of hope and love with family, friends, and other formed relationships.
For those who were unable to attend, we hope to repeat this unforgettable testimony of God's invitation. As always, the food was outstanding, the staff awesome, and the facility clean, comfortable, and relaxing. NAAV has high regards for the National Conference Center and was indeed happy and pleased for the opportunity to sit at the feet of Jesus with a like-minded community of hosts.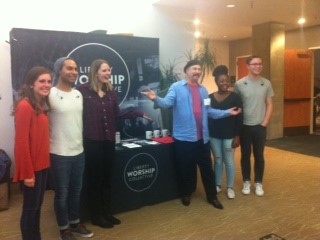 NAAV would like to commission you all to reach out to others with the message of hope and be reminded of what Mr. Ted Coopwood quoted from Proverbs 3:3, "Let not mercy and truth forsake thee: bind them about thy neck write them upon the table of thine heart" (JKV).
For more information on the highlights from the Harvest of Hope Conference, please access the link on this website: www.conferencecenter.com.
Kind regards,
NAAV, Inc.
CEO and President