NAAV October Testimonies
A Season of Change: Refresh and Renew
The beautiful colors of fall have entered our space, and green leaves make their vibrant transition into an Indian summer as it closes out one season to begin anew. It's hard to believe that we will be welcoming in a new year in less than two months, but it's true.
The National Association of American Veterans, Inc. has had a steady stream of mission-oriented events in support of our American Veterans and their family members, who go through the same ebb and flow seasons of life.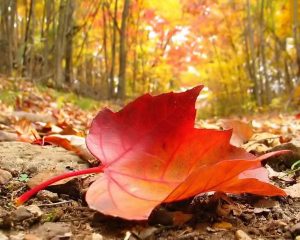 As we reflect on the month of October, NAAV has had several opportunities to exchange the colors of love, respect, support, and resources with many of our Veterans:
Booker received help with his rent from NAAV, including support from the Air Warrior Courage Foundation based on NAAV's recommendations to the Executive Director and his Board of Directors.
Rental assistance provided to the Johnsons of Chesapeake, Virginia.
Bryan of East Orange, New Jersey—widow of a deceased Vietnam War–era Veteran—received assistance from NAAV for home repairs.
and Mrs. Bollinger and their family of five living in Monroe, Louisiana, received help from NAAV with food and a motel stay until a housing voucher was approved.
Donation of a laptop, hard drive, flash drive, keyboard, and software to an unemployed veteran residing in St. Louis, Missouri. In addition, NAAV also helped with his gas and electric bills, and referred him to our partner at Magic Mobility as a potential candidate for a donated car.
In addition to fulfilling monetary needs, NAAV also received over one hundred calls during the month of October including e-mail messages for emergency assistance and resources. Some of those calls requested help with VA claims and benefits from Veterans nationwide.
NAAV received a wonderful message below from Streetwise Partners last month:
Hi Constance,
I hope your fall is off to a great start! We are thrilled that our programs are now up and running with over 40 trainees and 70 mentors between our two programs. We want to extend a big THANK YOU to National Association of American Veterans for your help in referring clients, spreading the word and being our partner.
Our fall programs wouldn't look the same without you.



More photos from the current programs can be seen on our Facebook page.
Status update from a veteran family received by Ms. Burns on October 6, 2016, in response to support provided by NAAV.
Good Morning Ms. Constance Burns,
    I pray all is well on your end. I just want you to know I and the family greatly appreciate your generous support and assistance. We pray that we can return the support through the divine structure of Gods provision, that you may continually be blessed.
    Just want you to know that because of the hurricane that's approaching our area, we had to make some adjustments. We are still currently in Atlanta. We will get the info about the car and lodging to you ASAP. Again, my heart can't express enough gratitude of your support and concern.
Very Respectfully,
D.S. & Family
The following note is a response from an HAS Transportation Contract Specialist in Georgia who assisted NAAV with the support of the aforementioned Veteran and his family in their time of need. While NAAV's arm tries to reach wide and long, there are others, including our dedicated supporters throughout the States, who also play a major role in caring for the nation's Veterans.
Greetings and good afternoon Ms. Burns,
Recently you were able to assist a couple of veterans that were in the Atlanta VA area during hurricane Matthew episode, you provided the funds for them to stay with the LaQuinta Inn of Buckhead. This is just a letter of thanks and appreciation for the efforts that you have put forth to insure that the veterans of the United States, does not go without lodging and meals. Your extravagant offer and assistance to the veterans in the time of their need and circumstance proves that there are people like you in this world that understands the needs and concerns for the veterans that have provided service to our country.
I truly hope that your efforts does not go unrewarded, and in case that it does, I just wanted to thank you personally for going the extra mile for the veterans of the Atlanta VAMC. Once again thank you for all you do for all the veterans that you come into contact with for service. RGary.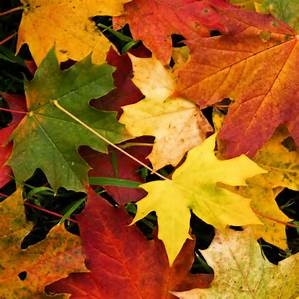 Below, NAAV received a letter from a gentleman in Deland, Florida, who used to be a homeless Veteran but is no longer homeless thanks to support from NAAV, which provided support during his hotel stay as well as one week's rent in his new residence at the Neighborhood Center in Deland.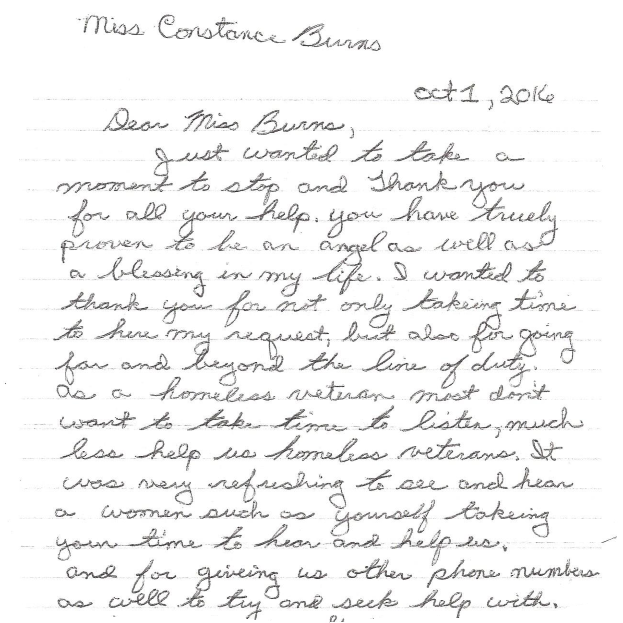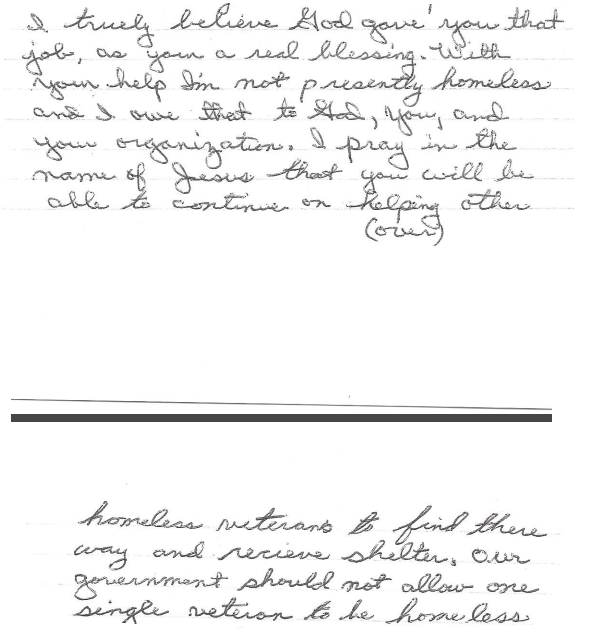 His letter continues in more detail and reflection . . .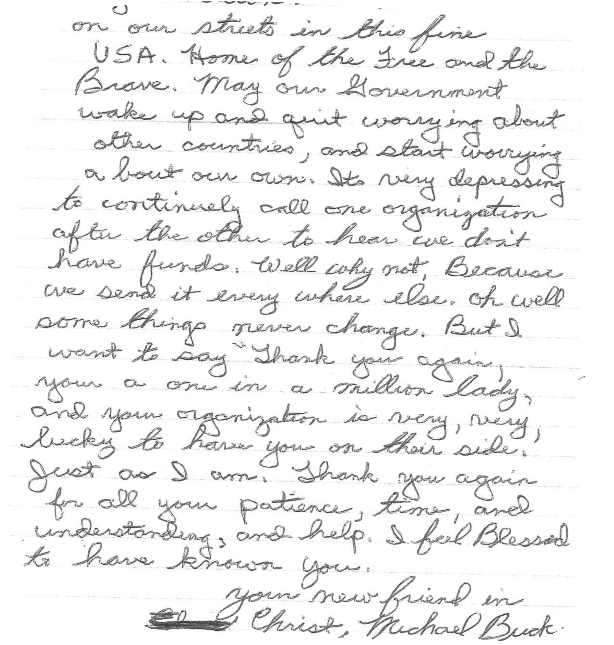 The fact that the above letter was handwritten, expressing both gratitude and dismay by an American Veteran, makes an impact on bringing to light the plight that some of our Veterans still face. It also proves to show that your support toward NAAV is making a difference in the lives many Veterans—men and women—and their family members. NAAV recognizes it, our veterans acknowledge it, and you are most appreciated.
Thank you for your continued support!
Sincerely,
CEO & President
NAAV, Inc.