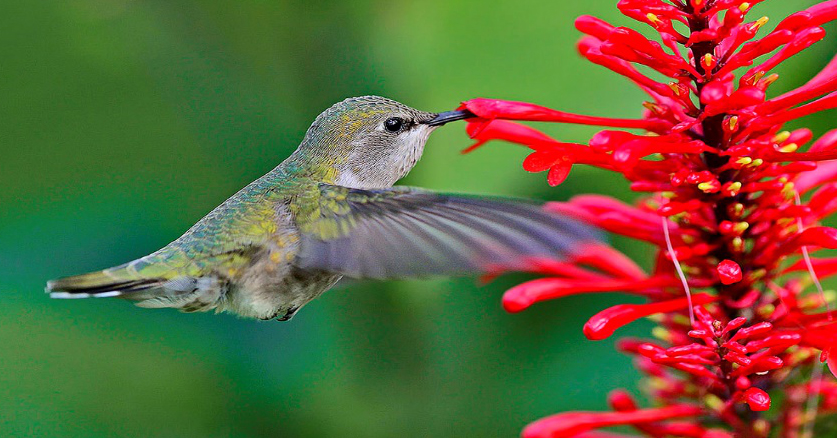 "In all things give thanks." Does that verse really mean to demonstrate "thanks… in ALL things?" All things mean the good and bad; happy and sad; cold or hot; fed or hungry; naked or clothed; rich or poor; home owner or homeless. But, yes that scripture message does then and still now express "give thanks in all things."
The National Association of American Veterans, believes that our God is able to do all things according to the riches we find through knowing, following, and obeying Jesus Christ. The word of God also says in Hebrew 13:5 Jesus' promise to "never leave nor forsake us," and because of that we can and should give thanks in all things. Easy, probably not—but in Jesus's strength… we truly can do all things.
"Hello! My name is Joshua Travis, I had received financial assistance
from your organization in the past. I would just like to say Thanks from
the bottom of my heart for your gratitude, help to me and my family." Oct. 2019
NAAV, is always poised to give thanks, because as an organization, NAAV understands from where its help comes from and that is from the many sponsors, supporters, and volunteers who continue to say in the fight—a fight to provide for and give back to those who have given so much both present and past. Our American Veterans are the reason you give to support NAAV and why NAAV can extend everything we do to let our Veterans know they are important and that we are grateful for their sacrifice…
NAAV is honored to give and serve. As we move forward through the fall season, NAAV has been able to give—never mind the volume—instead gave towards a cause and calling far beyond what we'd like to take credit for.
October and November, NAAV has supported Veterans in several ways; however, the following letter sums it all up–
A message worth sharing–titled: SINCERE INDEBT APPRECIATION
"Good Afternoon Ms. Constance Burns:
I just want to take this opportunity to thank you and the NAAVET team
for "ALL" that you have done in support of me. I am "beyond"
blessed to have such "stellar" and caring people who sincerely
desire the best for the veterans all over the world.
I'm not content with just this method of expressing my sincere
gratitude. Your unswerving and thoughtful support has restored
"hope" that I realized I lost, and there's nothing else to say to that."
Humbly Expressed,
Dwayne A. Summage
Sometimes… Words are enough: An expression of gratitude for payments and other interventions made by NAAV on behalf of Mr. Mbiad
On 2019-10-16 10:57, Ron Mbiad wrote:
> "Constance, it is hard to find the words for all of the things that were
> accomplished by you and Sheryl Kennedy. All I can say is I have always
> told you since I have known you and NAAV that you are one of the best leaders who assist US Veterans most in need or experiencing a crisis in life. In
> association with NAAV and some of the things you do on your own level I believe
> there will never be another Constance Burns. You are the best of the best and you represent NAAV as a great leader who reaches out to give support to Veterans and Families in critical need with whenever means available. My emergency need is one situation obviously that you did especially for me. You are a great lady. I thank you and I have prayed to God for help too! It's unfortunate I got sick. I did not ask for the infection I got but it happened. I hope to go back to work the first of the month and get my life back to normal again.
You are a great leader who care and have care and empathy for those who served and are serving in the U.S. Armed Forces worldwide. In addition, you have empathy but most of all you have God in your
life and that's the key to be the best of the best Constance. I have always told you that and I always will. God bless you and thank you from my heart and soul for what you've done for me. You are the best and I
will let anybody and everybody in any way I can know who you are, what you are, and what you have done for Veterans, specifically what you have done for me. As I said before words cannot describe what you have
done and I also thank Sheryl as well for what she has done. I really appreciate her going to her corporate officers to help me. I thank all of you from the bottom of my heart and soul for what you have done for me. Most of all, I thank my almighty God for letting you and Sheryl be a part of my life. God bless all of you hope to talk to you soon." Sincerely, Ron, Las Vegas, Nevada.
NAAV served at several Fall Events: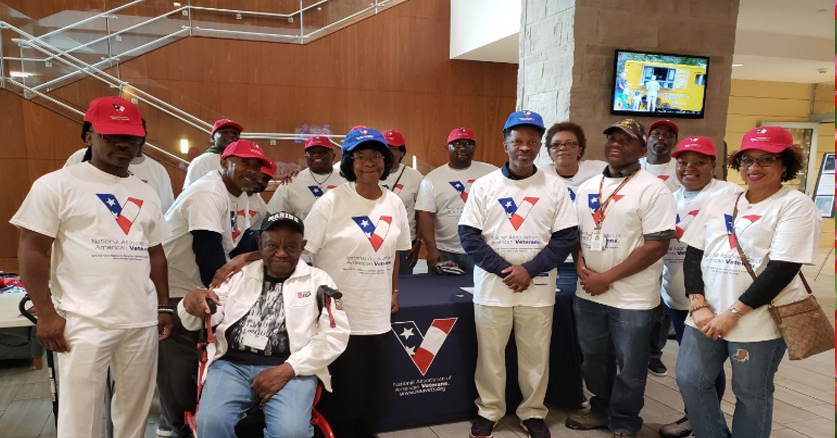 Forces Retirement Home-Washington, Piano Music and Free Shirt
Giveaways to Veteran residents on Saturday, October 12, 2019 at 10:30 am
until 4:30 pm at 3700 North Capital Street, NW, Scott Building, Ground
Level, Washington, DC.
The American Federation of Government Employees (AFGE), Local 32,
Rawlings Park, 19th & E. Streets, NW, Washington, DC on Tuesday, October
15, 2019, 11:30 am to 1:30 pm EST.
Veterans Day Ceremony, DOI Veterans Employee Organization, 1849 C
Street, NW Washington, DC 20240, November 7, 2019, 12 pm to 3 pm EST.
CFC Campaign Fundraising Event featuring NAAV, Inc. at Fort Myers,
Virginia on October 11th and November 4th, 2019.

CFC Campaign Fundraising Events featuring NAAV, Inc. at Fort Belvoir, Virginia in October and November 2019.

CFC Campaign at the Pentagon on Wednesday 23 October 2019 from 10 am
until 1 pm with the U.S. Marine Corps. In addition, NAAV attended three additional CFC Fundraising Charity Events in October and November 2019.
Please visit the NAAV website at NAAVets.org for upcoming events and other ways you can support our organization prior to this year's end and beyond.
This fall's Thanksgiving season, NAAV gives thanks to the many Veterans we honor and have served as well as its many supporters who are consistent and dedicated to giving. Please stay faithful as we move towards the winter season as difficulties seem to abound in a number of ways for a number of reasons from financial to emotional support, your hands and hearts are both needed and appreciated.
…December is on the way…
Kindly submitted,
o/b/o Constance A. Burns
President/CEO
NAAV, Inc.
Washington, DC