The National Association of American of Veterans, Inc. president and chief executive officer and guests of NAAV attended a weekend Social Event sponsored by the National Conference Center at 18980 Upper Belmont Place, Leesburg, Virginia, about 28 miles from Washington, DC. The Breakfast and Bingo social event was held on Saturday, May 20, 2017, at the National and West Belmont Place Event Center. The National Conference Center is surrounded by 65 beautiful wooded acres. The guest speaker,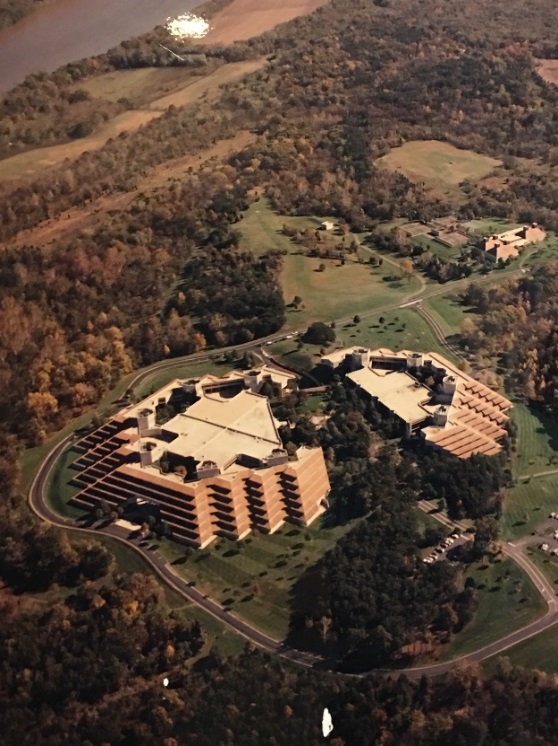 Minister Russell Jones, is a Veteran and native of Monck Corner, South Carolina. Minister Jones served in the US Army, where he earned several honors including The Liberation of Kuwait, Saudi Arabia, and the Coveted Bronze Star. Minister Jones received his bachelor of science degree in management, including religious studies, from Eastern University in Pennsylvania. Minister Jones's lifelong commitment is providing spiritual wellness services internationally and nationally taking the good news of our Lord Jesus Christ to the homeless, the hungry, and the helpless.
The National Conference Center sponsored guests of NAAV with complimentary guest suites for the Saturday morning Social Event. See testimonials below from some of NAAV attendees below.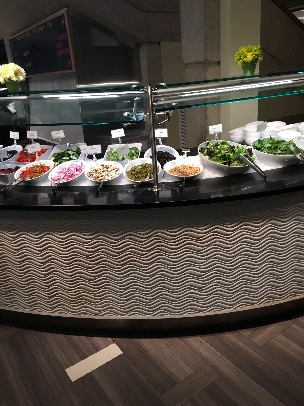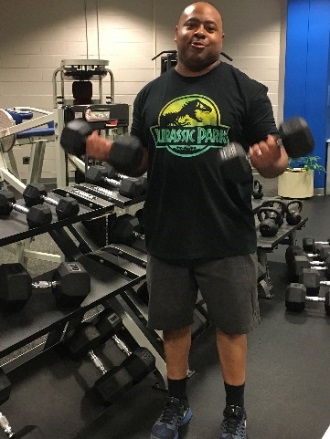 "First, Charlie and I would like to say thank you to Ms. Constance Burns of NAAV, Inc. and The National Conference Center in Leesburg, VA for our weekend retreat. My husband and I went on a most needed retreat at The National Conference Center. Charlie, a disabled veteran, was very excited about this trip and looking forward to it. He said, 'I love coming here, it's so peaceful and tranquil to me.' He also said, 'It's my favorite place to rest, my home away from home.' We would like to that the staff for a job well done. You always exceed our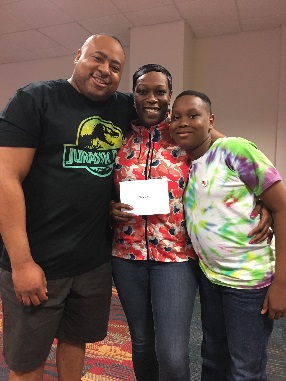 expectations. Our room was superb, you thought of everything. Please give our compliments to your chef, the food was outstanding. Charlie and I want to recognize our waiter, Reggie, who went above and beyond. The next day were invited to Breakfast and Bingo, what a treat! There was a guest speaker (Minister Russell Jones), who was very interesting. We toured the National Conference Center and then it was on. BINGO, every man and woman for themselves. The competition was great; the prizes were unbelievable. I needed one more number. Then they called it. I won! I couldn't believe it! Our prize, breakfast and one night stay at The National for two. Charlie and I were on cloud nine. Again, we will be staying at our favorite place with breakfast to boot!! Who could ask for anything more!!! Charlie and I want to say, thank you again for our awesome say at The National." —Charlie and Lola Johnson, Veteran and Caregiver of Veteran, Bowie, Maryland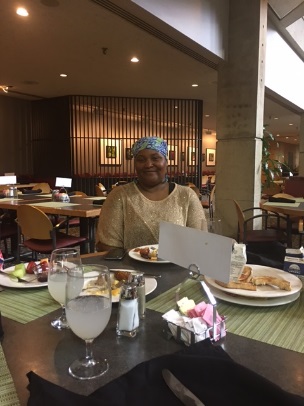 "I would first like to thank Ms. Constance Burns of NAAV, Inc. for the opportunity to rest at the National Conference Center. This was truly a restful, recuperating retreat. From the first greeting at the door I was impressed. The map to locate your room was superb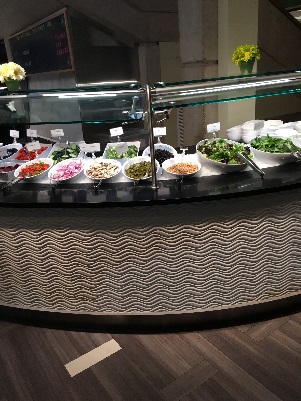 . I found immense pleasure in the small personal touches, from having your name on the phone display, to the added room with extra TV, two blankets . . . and the opportunity to eat to your heart's content after you followed the signs to the cafeteria! The condiment station to the dessert bar . . . all excellent. What I truly appreciated is the serenity, to look out a window or sit in one of the many courtyards, fire pit or pergolas. Watching nature, or just staring off into space. There was peace there, a time to gather your thoughts, rest your mind and play bingo with new friends!!
—Ramondia Simmons, Gulf War Veteran, Washington, DC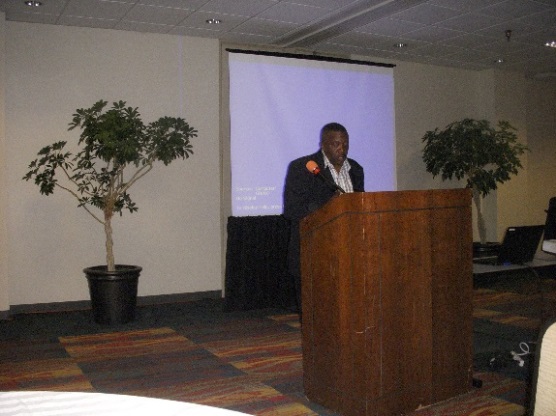 "I enjoyed a very restful and fun-filled weekend getaway at the National Conference Center. My guest suite was very comfortable, with very attractive décor, workspace, and amenities including wi-fi connection. The dining and fitness area are exceptional for activities to do before, during, and after social events. Overall, my weekend was exceptional. Special thanks to the National Conference Center Manager Geoff Lawson and Christina Berman, Sales Manager, for a job well done. Thanks to the staff who provided professional assistance for the Saturday morning Breakfast and Bingo!!" —Constance A. Burns, CEO and President, NAAV, Inc.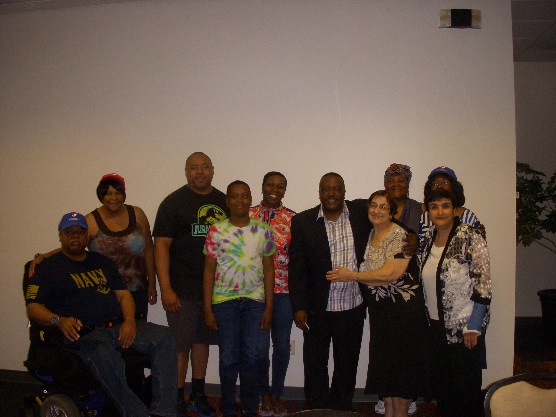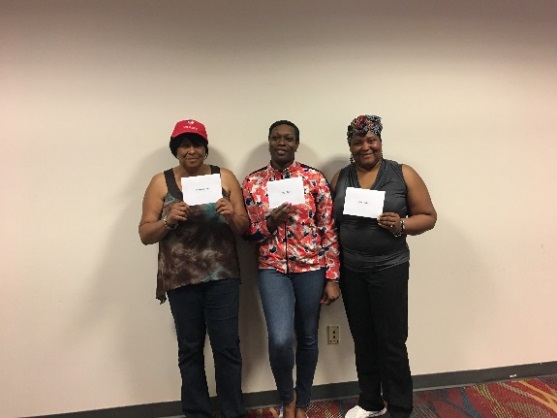 For more information about the National Conference Center, call 703-729-8000; for reservations, call 703-724-5111.
For information about NAAV Military Family Program featuring respite care for Caregivers of Veterans and/or donations to support respite care, please call the NAAV office at 202-465-3296, or e-mail info@naavets.org, www.naavets.org.