On Thursday, June 8, 2017, the president and chief executive officer of the National Association of American Veterans, Inc. Constance A. Burns, along with other members and special guests, attended the quarterly meeting of the MG Leigh–Wade Chapter of the Military Order of the World Wars held at the Army and Navy Club (A&NC) at 11:30 a.m. The purpose of this meeting was to elect and install new MG Leigh–Wade Chapter MOWW officers for 2017 through 2018.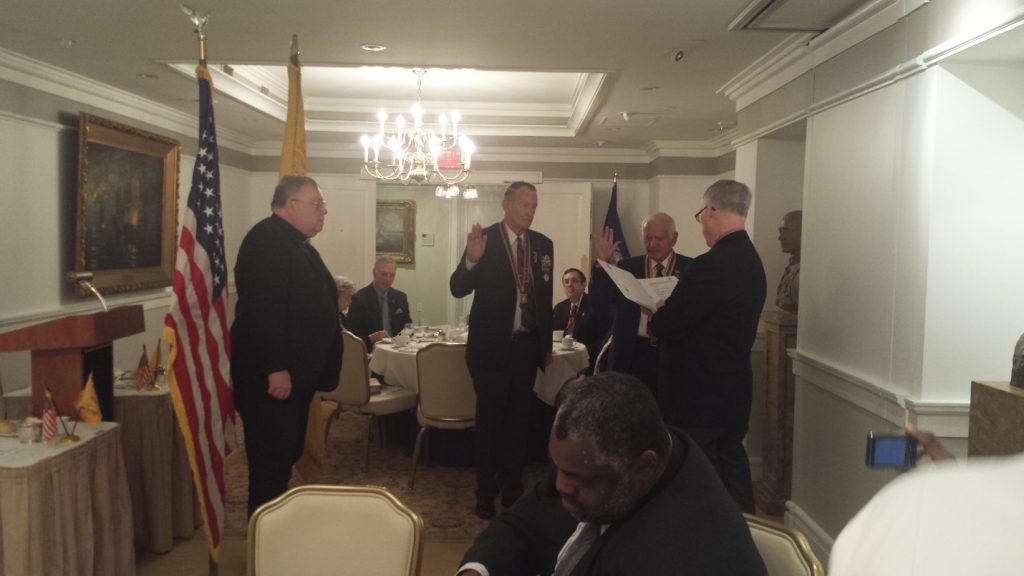 Pictured above is Lt Colonel John H. Hollywood, Vice Commander-in-Chief of the Military Order (r), installing Captain Charles H. Nalls, USN (Ret) (l) as the new Leigh-Wade chapter Commander.
In addition, the Chapter's Commander, Col. Douglas Roderick, USAF (Ret), informed attendees about the Youth Leadership Conference (YLCs) and the National Capital Area Youth Leadership Conference (NCAYLC) at St. John's College in Annapolis, Maryland, June 21–24, 2017. The MG Leigh–Wade Chapter sponsored several JROTC cadets of the 48 students who attended this year's event. Col. Martin D. Compton, Manager, USA (Ret) for the JROTC, DC Public Schools was thanked and presented with MOWW Chapter awards for selecting attendees for the event. LTC Sheldon A. Goldberg, USAF (Ret), Commander of the Department of the National Capital Region, will be a presenter at this year's NCAYLC.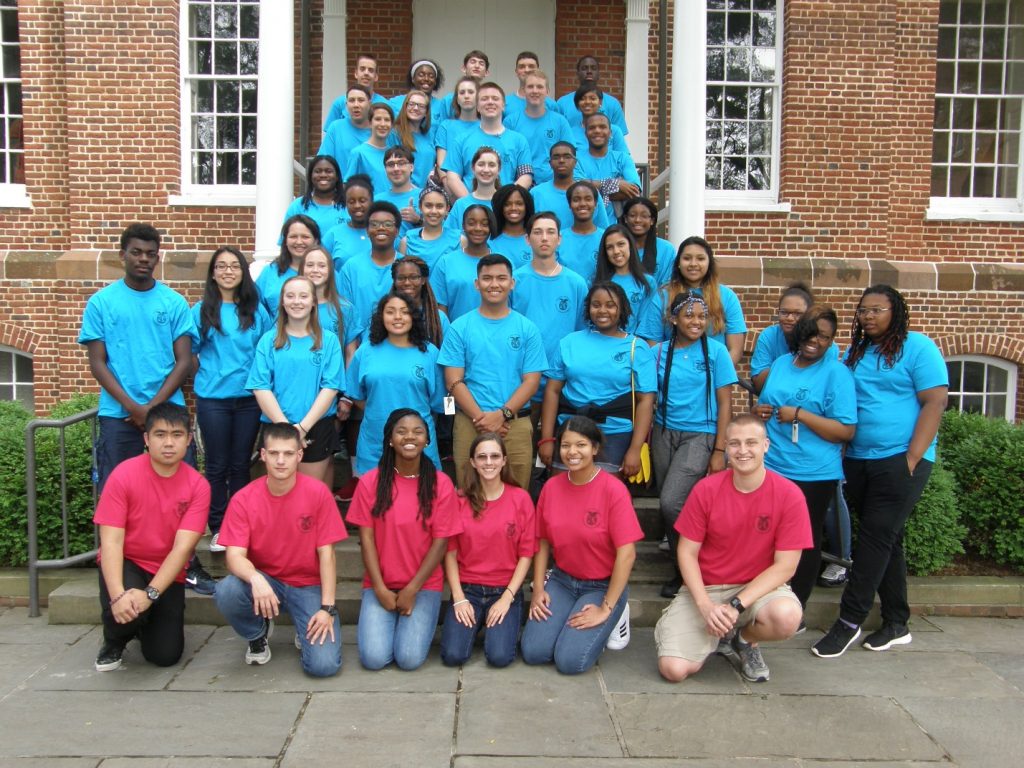 Pictured above are the students of the 2017 NCAYLC, with mentors (r, l) and two chaperones (center).
For more information about MOWW Quarterly Meetings, please contact Col. Douglas Roderick, USAF (Ret), former Chapter Commander, at 843-283-2941 or e-mail daroderick5@aol.com to confirm your attendance.