The National Association of American Veterans (NAAV), Inc., is no respecter of seasons. All throughout, spring, summer, fall, or winter NAAV's mission to serve our American veterans and their family members does not skip a bit. In other words, NAAV is not closed up for winter, blown away during the spring winds and rain, nor stifled by the summer heat.
Instead, this organization goes the extra mile, taking on new creative strides and activities to support our veterans. A few of NAAV's most happens during these early summer months were well worth the effort as highlighted below:
Count your many blessings~
⦁ The National Association of American Veterans, Inc. received three (3) gift certificates in June 2018 from Bone Fish Grill of Crofton, Maryland that were awarded to Charlie and Lola Johnson of Bowie, Maryland. Charlie Johnson is a disabled Gulf War Veteran and Lola is his caregiver of over ten years.
⦁ In their words: Blessings Ms. Burns, I spoke to the Manager today and told her that I will pick up the certificates on Saturday. She told me where they will be. Thank you for all of YOUR SUPPORT. Have a blessed evening, Lola
All of the couples awarded certificates were very excited of to receive the dinner gift Special thanks to the owner Brittany Hall at the Bonefish Grill in Crofton, Maryland on the behalf of the National Association of American Veterans, Inc.
⦁ NAAV was honored to support U.S. Air Force Veteran Romondia Simmons with a peaceful respite care adventure to Hurlock Maryland thanks to a complimentary tickets aboard the Choptank Riverboat Cruise with lunch included on June 13, 2018.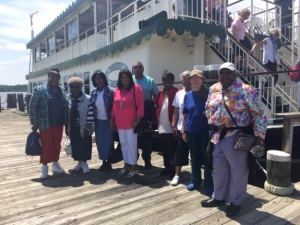 In their words: "The trip to Suicide Bridge Restaurant was fantastic. The people I met were nice, kind, helpful and supportive. The trip down was relaxing and enjoyable. The Riverboat Cruise and Lunch was wonderful and enjoyable with scenic view, live music and fine service. Overall, everything was great. I hope I can attend more gatherings with the National Association of American Veterans, Inc.!" (DS)
⦁ "The riverboat cruise was an awesome time to relax, sing songs of yesteryear and enjoy great company, wonderful food and a rich history.
Either gazing out onto the waters and watching the fowl fly or looking at the gentle paddles churning the waters to slowly steer the boat, you are taken back to a simpler time as the piano player sings old time tunes that are easy to follow along to." (RS)
— Dennis and Ramondia Simmons of Washington, DC
NAAV Veterans and Their Caregivers Visit Maryland's Eastern Shore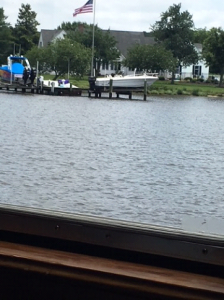 Background from that wonderful occasion experienced by Romondia and Dennis Simmons last month is shared with you below.
On Wednesday, June 13, 2018, the National Association of American Veterans, Inc. (NAAV) and its partner at PA. Avenue Village East took participants from the DC Metro Area to Hurlock, Maryland on Maryland's Eastern Shore. The participants travel from DC to Hurlock, Maryland aboard the Chariot's for Hire bus and arrived at their destination to have a scheduled catered meal featuring local seafood and eastern shore favorites aboard the Choptank Riverboat that operates out of the historical Suicide Bridge Marina.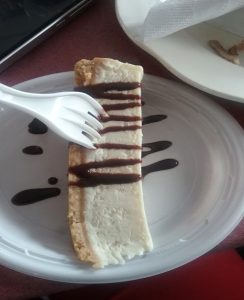 The Riverboat offers lower deck with heating and air conditioning with a covered upper deck for sight-seeing or Crab Feast. The Choptank Riverboat Cruise lasted two hours on the scenic Choptank River showing farms and homes along the water way.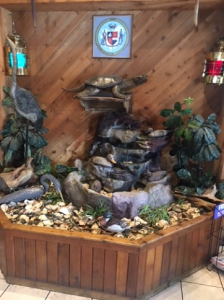 The Choptank Riverboat traveled through historic sites such as Gamaica Point, Warwick River, Green Point, Town of Secretary, Indian Purchase, Oyster Shell Point, Chancellors, Choptank River RT 50 bridges, and the City of Cambridge, and Cambridge Creek in Hurlock, Maryland. For more information about Choptank Riverboat Cruise and Lunch call (410) 943-4689 or email: info@suicidebridge.com.
NAAV is very blessed to work with wonderful partners.
⦁ Keith and Akira of Katy, TX, share their testimony last month. Keith is a veteran that NAAV helped with emergency assistance so he could get back and forth from home to his place of employment.
⦁ In their words: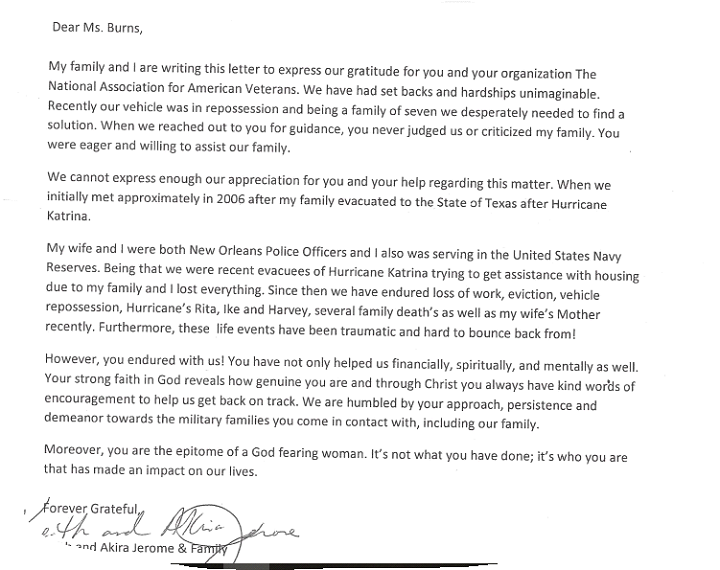 ⦁ NAAV May 2018 Testimonial from Patricia Morris of Washington, DC. NAAV awarded Ms. Morris respite care funds for a one-day trip to Lancaster, PA on a group field trip.
⦁ In her own words: "Thank you for the NAAV check in the amount of $105.00 to cover my field trip to Lancaster, Pennsylvania to see the musical play "Jesus" on September 8, 2018. This is such a tremendous blessing. I am very appreciative for this gift." — P. Morris of Washington, DC
⦁ NAAV's Corporate Office in Washington, DC received twelve (12) stem roses with a note that said "Happy Mother's Day Constance! God bless.
Sincerely Ron and Glenn of Las Vegas, Nevada." Ron M. and Glenn P. of
Las Vegas, Nevada
The National Association of American Veterans, Inc. (NAAV) was instrumental in providing the necessary funds and assistance to keep veterans Ron and Glenn of Las Vegas, Nevada from becoming homeless this year. In addition, sponsored radio announcements in their behalf in the State of Nevada for three months and worked with their property manager to get their late fees removed and rent lowered for Glenn. Both veterans were in critical need of funding due to unemployment and without family support. Meanwhile, NAAV secured additional funding from the USVETS of Las Vegas, Nevada in May.
⦁ NAAV also helps over 80 veterans with claims and benefits at the DC VA Medical Center, Transition Care and Management Center in Washington, DC.
⦁ NAAV provided emergency assistance and counseling referrals and resources to Sandra DePew caregiver and spouse for disabled Vietnam Veteran Raymond DePew of Festus, Missouri. NAAV is also seeking a donated car for the couple as they have no means of transportation for medical appointments and their groceries.
⦁ Over the past two months, NAAV received over 40 million visitors it its website at https://www.naavets.org seeking emergency assistance hardship
resources and referrals, assistance with claims and benefits, and spiritual wellness information.
⦁ NAAV received 2 nights complimentary stay gift certificate at the Salamander Resort and Spa in Middleburg, VA that was awarded to disabled veteran and his caregiver residing in the DC Metropolitan Area on June 22, 2018. This gift certificate will be used in the month of August.
NAAV will cover the cost of meals, travel and spa treatment during the couple's stay.
*Stay tuned for many more heart-warming summer testimonies!
Thank you all for what you have done to keep NAAV going and for what you continue to do in service of our Nations veterans and their family members. Your time, dedication, and special donations are very important to the lives of all men and women serving in the United States Armed Forces both here and abroad.
Your donations truly facilitate a vital purpose in NAAV's passionate mission. Our organization and the lives of thousands of others within the military community are affected daily by what you do and by what you allow us to do through your unselfish giving.
Kindest regards,
President and CEO
NAAV, Inc.,
Constance A. Burns
Washington, DC