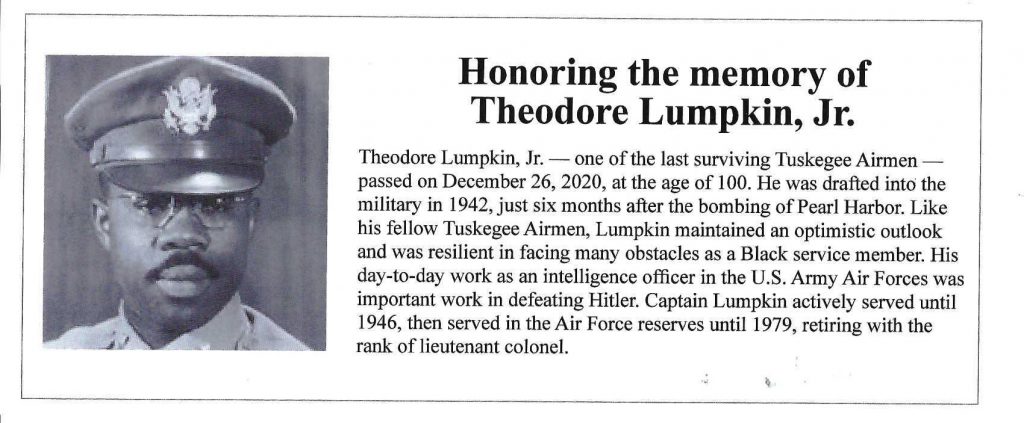 The CAF Red Tail Squadron is committed to telling the inspirational
story of the Tuskegee Airmen, so their ability to Triumph Over Adversity
may encourage children and people to all ages to rise above obstacles
and achieve their goals.
Please support the work of the CAF Red Tail Squadron and keep the legacy
of the Tuskegee Airmen alive.
Visit: https://dcafriseabove.org.
Thank you.