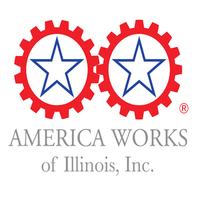 Populations Served:
Homeless Veterans or Veterans at risk of homelessness – Homeless Veterans' Reintegration Program (HVRP)

Individuals with Disabilities who are receiving SSI or SSDI – Ticket to Work Program
Employment Services Include:
Resume building/resume updating

Job search assistance

Short-term training opportunities

Connections with employers we have relationships with

Interviewing preparation/mock interviews

Retention follow-up and retention bonus gift card

Transportation assistance to get to work (i.e. Gas Cards, CTA Passes)

Clothing Referrals

Uniform assistance
Service-Related Eligibility for HVRP:
All branches of service are eligible (Army, Navy, Air Force, Marine Corps, Coast Guard)

All Discharge statuses are eligible except for Dishonorable.
Contact Information:
Alissa Rygel (Site Director)
Phone: 312-726-5627 ext. 301
Malika Rias (HVRP Corporate Representative) For Homeless Veteran Referrals you may email the Vets Name Phone Number and Email Address directly to Malika Rias
Phone: 312-726-5627 ext. 302
Lydia Calder (HVRP Administrative Assistant)
Phone: 312-726-5627 ext. 303
Jeremy Miller (HVRP Business Representative)
Phone: 312-726-5627 ext. 307
Courtney Anthony (Ticket to Work Representative)
Phone: 312-726-5627 ext. 305
Hours:
Monday-Friday: Open 9:00 AM-5:00 PM
Saturday & Sunday: Closed
Call for eligibility.
Address:
205 W. Randolph St., Suite 920
Chicago, IL 60606
Link to the flyer below: