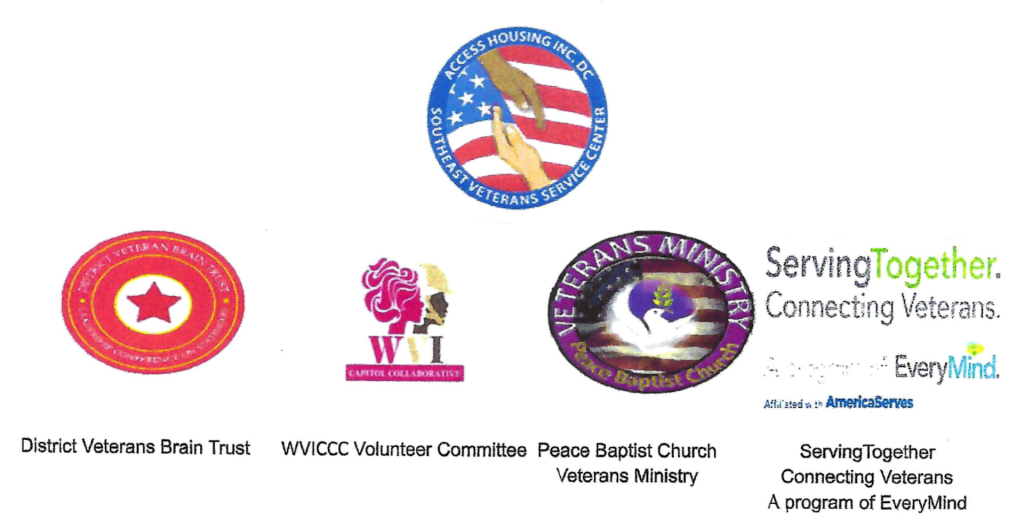 Suicide is a very tragic loss of a loved one especially those who served in the U.S. Armed Forces worldwide. Addressing emotional pain and suffering can be hard and uncomfortable. The Access Housing, Inc. located in Washington, DC and its Program Manager Walter Elmore and sponsors presented a Zoom and Conference Call for the 2022 Military Veterans Suicide Prevention Forum on Wednesday, February 16, 2002, at 11:00 a.m. Eastern Standard Time at the THEARC at 1901 Mississippi Avenue, SE (Ward 8), Washington, DC 20032. The Forum's topic titled "Analysis and Best Practices" discussion with its mental health professionals from federal, community-based, faith-based, and non-profit partners presented an in-depth analysis and best practices regarding military suicide and its public health epidemic, for underserved military Veterans including female, homeless, low-income, and the elderly population of military Veterans nationwide.
Suicide is a major concern among our military Veterans and Service Members nationwide. It is estimated that 30,000 individuals commit suicide each year of which 20 per day a military men and women who served and are serving in the U.S. Armed Forces worldwide. More people die from suicide each year than homicide. Knowing the risk factors for suicide and who is at risk can help reduce this tragic loss among our family members nationwide.
The reason a person commits suicide is that he or she believes it is the only option, the only answer. However, suicide it is not the answer. Suicide can be prevented with support, treatment, solutions and connecting, and not being alone. The panelists presented information about suicide, what causes it, how to prevent it and how to intervene as well as information for survivors. Panelists also provided suicide warning signs and how to help someone in crisis – or encourage a person with thoughts of suicide how to take the first step toward getting help from the available services and treatment centers nationwide.
The National Association of American Veterans, Inc. (NAAV) Constance A. Burns, president chief executive officer, and veterans' service officer was appointed in 2021 to serve on the Advisory Board at the Institute of Trauma Recovery at the University of North Carolina in November of 2021. The Institute of Trauma Recovery at the University of North Carolina is assembling an Advisory Board to provide live experiences expertise to help inform clinical trials prevention of acute stress reactions and PTSD after atraumatic event. NAAV president and CEO also served on the DC Department of Veterans Affairs Suicide Prevention Task Force in 2017 and 2018 providing information and briefing the top VA Chaplains regarding their support and contribution to the VA Suicide Prevention Task Force/Military Crisis Line and 24/7 Veterans Crisis Line at 1-800-273-8255 Press 1. Online chat: www.veteranscrisisline.net/chat; Text: 838255. Remember, you are not alone. The Veterans/Military Crisis Line has answered nearly 2 million calls since it began in 2007.
Other Resources for Military Suicide Prevention
Defense Suicide Prevention Office; www.dspo.mil
Military OneSource (24/7); 800-342-9647; www.militaryonesource.mil
National Institute of Mental Health; 301-443-4513 or 1-866-615-6464 toll-free; E-mail: nimhinfo@nih.gov; www.nimh.nih.gov
National Center for Post-Traumatic Stress Disorder (PTSD); 802-296-6300 (PTSD information voice mail); www.ptsd.va.gov
VA – Mental Health; www.mentalhealth.va.gov; www.maketheconnection.net; www.vetselfcheck.org
International Critical Incident Stress Foundation. Helping Save the Heroes – training and support; 410-750-9600; www.icisf.org
Support for Military Suicide Prevention and Veterans and Their Family Members
Meanwhile, the Forum also shared some of the potential reasons for suicidal behavior such as desire to die, hopelessness or loneliness, extreme or prolonged sadness, perceived failure, feeling like a burden to others, lack of inhibition while intoxicated, escape from a painful emotional state, financial hardship, impulsive reaction to a stressful life, mental health illness, hallucination of taking one's life, and a worsening health situation such as a terminal illness.
The goals of suicide prevention are to increase factors that promote resilience or coping and reduce factors that increase risk. A few main protective factors includ effective mental health care, connectedness, problem solving skills, contact with caregivers. Other factors include
attitudes, values and norms prohibiting suicide with strong beliefs about the real meaning of life as set forth in the God's Word. This is where the VA Chaplains and connect with the male or female with suicidal thoughts as well as a Bible believe church in their community. In addition, good health and access to health care, strong connections to friends, family, supportive partners and loved ones, reasons for living, coping skills and resiliency, pets, restricted access to lethal means, and a sense of belonging to name a few.
The panelists shared warning signs and suicide risk regarding potential suicide behavior such as direct warning signs: talking or writing about death, dying and suicide, looking for ways to kill self, seeking access to pills or weapons, preparing for suicide taking steps toward implementing a plan, making arrangements for dependents, wills, finances and saying goodbye to loved ones
to name a few. The panelist noted that if a loved one witness any of these signs of suicide, please take action if the person has previously attempted suicide, someone close to the person committed suicide, or the person you know plans to use and has access to a highly lethal methods such as a gun. A few indirect warning signs include hopelessness (feeling nothing will improve the situation); anger (rage, seeking revenge); purposelessness (having no sense of purpose, no reason for living); feeling trapped (feeling that there's own way not); recklessness (impulsive risky behavior); social withdrawal (withdrawing from family, friends, and society); guilt or shame (overwhelming self-blame or remorse); anxiety (agitation, irritability, angry
outbursts); mood changes (dramatic changes in mood, lack of interest in usual activities or friends); sleep changes (inability to sleep or sleeping all the time); increased substance abuse (increasing or excessive use of alcohol and drugs; and gifts (giving away valued possessions) to name a few.
Special thanks to Access Housing, Inc. partners who participated in this event. They are as follows: Military & Veteran Outreach; National Capital Area Chapter; American Foundation for Suicide Prevention; American Goldstar Mothers; U.S. Department of Veterans Affairs; Puget Sound Healthcare System; The Steven A. Cohen Military Family Clinic at Easterseals; TreatNOW.org; Tragedy Assistance Program for Survivors, Inc., (TAPS); AARP – Legal Counsel for the Elderly; (National Association of American of Social Workers (NASW); District Veterans Brain Trust; WVICC; and Peace Baptist Church-Veterans Ministry. Other nonprofit organizations including NAAV, Inc. helped with dissemination of the 2022 Military Suicide Prevention Forum announcement on their website and attending the Zoom Forum from 11:00 a.m. until 2:15 p.m.
It is hoped that our Service men and women and Veterans and their family members will benefit from the resources, therapy, counseling, and community-based outpatient clinics referrals presented, including sharing stories, and talking to friends and relatives as you allow others to help you maintain quality health care thus preventing suicide, depression and mental health condition.
Regards,
Constance A. Burns
President and CEO
Veterans Service Officer
NAAV, Inc.