For Seasons…Of Change~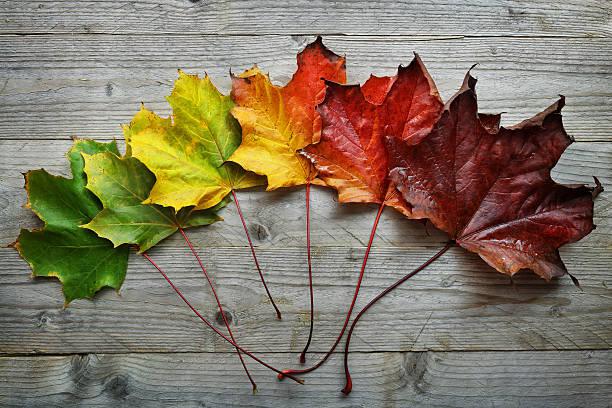 https://www.google.com/url?sa=i&url=https%3A%2F%2Fwww.istockphoto.com%2Fphotos%2Fseasons-changing&psig=AOvVaw3DzA5tjssvJ21jofwEUaKV&ust=1696560067222000&source=images&cd=vfe&ved=0CBAQjRxqFwoTCODE9snx3YEDFQAAAAAdAAAAABAE
The end of one thing is the beginning of another. Welcome to the National Association of American Veteran's (NAAV) Inc., change over from summer to fall in our 3rd Quarter Testimonial notification and review.
A brief note: The end of summer heat and humidity do not ask for permission to pay us a visit. But who really wants summer to end? If we are honest, no one as long as we can control the temperature and set it just right between a steady degree of 69-75F full of sunshine, white clouds, and blue-sky days. Unfortunately, we cannot. As Mother Nature would have it, those minor details belong to the Creator, and so we must acquiesce or accept.
As the seasons in nature change, so too the seasons of our lives. Some things we can control, while others we cannot. For example, a veteran who has fallen on hard-times by no fault of his own (no control over the situation); or the kindness of a cheerful giver (has control over the situation). NAAV sees and stands in the gap on both sides of the coin. We are here to help and serve our American Veterans and their family members who at times lose their sense of control and fall into a crisis of need. In fact, I would venture to say we all have; I have, and I know at some point, you have or will too. Thankfully, during those times we know what it feels like to be rescued and shout for joy during times of relief… Sort of like finding a shade tree in the middle of heat when the sun is at full blast. That one tree becomes a welcoming source and a desirable choice— should we decide to reach out for cover. Though sometimes we must wait for the right opportunity to come along to adjust. This organization is tilted toward the position of being a force, moving just right during a time of need, and like a tall standing shade tree, a source of supply and cover. With your support this 3rd quarter, NAAV was able to achieve and fulfill its purpose.
Follow NAAV's review as we fall back with happenings over the past three months to share high lights of endings (crisis) and new beginnings (relief) in this season of change. Although, the type of endings in-store vary from the end of a financial crisis, to finding a place of security after loss, and restoration after a time of hardship, the one thing evident through it all is that it was only "for a season." I recall my mother would always say, when things seemed dire or stale in its condition, "this too shall pass." In loving memory of my dear mother JoAnn 09/01/2022.
Counting our many blessings: The National Association of American Veterans, Inc. (NAAV) received several gift certificates from Bob's Discount Furniture Store Foundation to distribute to NAAV caregivers and veterans across this nation. NAAV awardees include the veterans and their caregivers as well as widows of deceased veterans residing in DC, Maryland, and Kentucky for July, August, and September 2023.
…In July~
Returns of gratitude:

NAAV received Thank You from Awardees:
"Thank you NAAV, Inc. for the exceptional service allowing me to receive
a $500.00 dollar gift certificate from Bob's Discount Furniture Store
Foundation and receiving a lovely recliner." – India, Widow of Deceased
Veteran, Washington, DC

"Thank you very much for another gift from NAAV, Inc. I am very thankful
to NAAV, and its sponsor for remembering me. I greatly appreciate your
support and professional assistance on behalf of those who served this
nation." – Janice, Widow of Deceased Veteran, Washington, DC

"Thanks, NAAV, Inc. and sponsors for making me one of your awardees for the month of July 2023, and for emergency assistance in September 2023. Your continued support is greatly appreciated." – Charlie and Lisa, Radcliff, KY
"Thank you, NAAV for my free gift certificate and recliner from
Bob's Discount Furniture Store received on 29 August 2023." – H. Moore, Louisville, KY
…In August~
"Thank you NAAV for your support and professional assistance with home improvement." –Richard and Brenda, Cuba, MO
"Thank you for your continued support of single parents seeking
homeownership." – Dennis B., U.S. Navy Veteran, VT
…In September~
"I am very thankful and grateful to NAAV and its sponsor for giving me a
well needed recliner in September 2023." – E. Lewis, U.S. Army Veteran,
Oxon Hill, MD

Another type of crisis – Endings and New Beginnings:
Give praise~ A veteran going through times of hardship is restored
"Thank you for your assistance during this hardship. Your organization is
a blessing to me and other veterans especially the ones who are disabled
like myself. Constance Burns is a blessing being in charge of this awesome organization! Thank you and I salute you!" – Charlie and Lisa, Elizabethtown, KY
Our help comes from the Lord, but He uses our hands~
"Just wanted to let Veterans know that the National Association of American Veterans, Inc., is a wonderful, caring and supportive agency. They listen without judgement and treat you as family. Ms. Constance Burns the CEO, President and Founder is a fantastic person, who goes out of her way to help veterans and their family. She helped our family with our situation in a timely and professional manner. Ms. Constance, we thank you and we are so appreciative for your help. I encourage all Veterans, organizations and individuals to donate to this wonderful non-profit organization, they are full of resources to help your family get what
they need." God Bless, -The Urban Family, Birmingham, AL

Let there be light~
"Ms. Burns, I want to say speaking with you over time has given me a way of looking at life and not only seeing the view through a straw
formation does not bring transformation, now knowing that I am
spiritually paralyzed, I also see that the changing of one's mind,
choosing God's will, and this conversion has made it somewhat easier to
find the tight in dark places and I also notice the darkness that should
be entered." -William C., Disabled Veteran, Oakland, CA
Status check: Message from NAAV CEO and President~
Greetings from the National Association of American Veterans, Inc. (NAAV), during the 3rd Quarter, NAAV received over 100 calls including emails for emergency assistance and help with mortgage, rent, utilities, food, motel fees, and transportation. In September, NAAV
covered motel expenses for a disabled veteran, spouse, and daughter, who called for emergency assistance due to homelessness. During the same month NAAV paid the utility and water bill for another female, single parent of OIF, her son and daughter ages nine and five.
"Thank you, NAAV for your continued support to our military families across this nation." -Angel, OIF Veteran, Locust, GA
"Thank you, NAAV for being a sponsor for the Women Veterans United Committee, Inc. upcoming events regarding mental health for our women veterans most in need in Maryland, DC and nationwide. Your support is greatly appreciated." – Dr. JoAnn Fisher, CEO, Women Veterans United Committee, Inc., Oxen Hill, MD
In addition, NAAV received over 50 calls for VA Claims and Benefits
assistance including social security and legal assistance about
filing procedures and claims denials across this nation. NAAV also
assists disabled Veterans and their dependents with homeownership through our partners at Habitat for Humanity and Building Homes for Heroes nationwide.

Paying it Forward~ Can NAAV count on your monthly Support?
Hundreds have given online contributions via NAAV's website and US mail. Caregivers of Veterans and over 1,000 households have been equipped to help their loved ones who served in the wars in the Middle East and prior wars thus raising up their standards to a resilient quality of life.

To ensure we are able to keep up the request for assistance, you can send your donation, of any amount, payable to: NAAV, Inc., c/o Chief Executive Officer 1725 I Street, NW Suite 300 (Third Floor), Washington, DC 20006-2423
Or you may donate online at www.naavets.org click on (donate today). If you have questions, we can be reached at (202) 465-3296 or email: info@naavets.org. Your donation is always greatly appreciated.
An added note from NAAV's CEO and President~, "we believe that our program and services could make an unprecedented impact moving forward by having the potential to reach more than 5,000 disabled Veterans per year through our service and having a program director
whose primary appointment would be the overall management and
coordination of homeownership activities." In addition, "NAAV will provide
funds for mental health, housing and meals for homeless Veterans in the
DC, Maryland, and Virginia metropolitan area as well as nationwide. Your
donation in any amount toward our goal is greatly appreciated. It all
helps! We look forward to your favorable reply to NAAV as we round out this year in 2023. Thank you in advance for your continued support and professional assistance!"
Best,
CAB


No stone unturned~ Continuing from last quarter is a gentle reminder to "let us not forget to [BE] kind to both each other and our environment.
For example, the 2023 CFC Campaign has begun. This year's theme is: "GIVE HAPPY" [Be]ginning from September 1, 2023-January 15, 2024, we ask that you "be" willing to reflect "the face of change…" Just like the four seasons have meaning and purpose, so do each of you when it comes to service to others. Here's sneak peek reminder: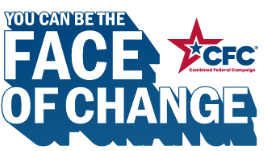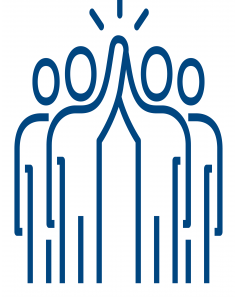 NAAV's CFC number is 85065 "Caring About Those Who Served."
To our dear friends, family, and partners, lets remain vigilant in making a difference in the lives of others; however big or small. Thank you for [BE]ing kind and humble as a Bee.
Enjoy the beginnings of a new fall season~ Join us again by reviewing our 3rd quarter edition of the NAAV Newsletter featuring more about "for seasons" or better yet, the "Four Seasons …of Change."
A visual testimony on the cycle of change~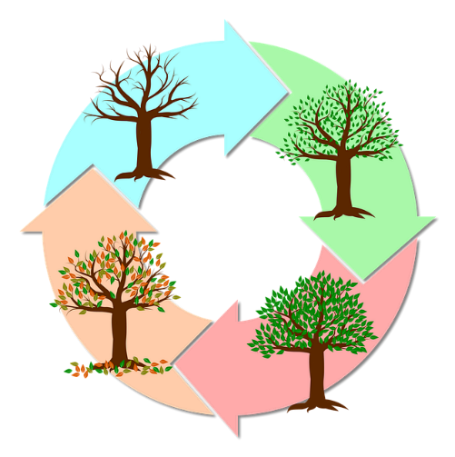 Special thanks to Sherri Jones-Kleiner, NAAV Manager for the Quarter Newsletter and Testimonials. Your continued professional assistance is greatly appreciated.
Kindest regards,
Constance A. Burns
Founder, President and CEO
National Association of American Veterans
1725 I Street, NW Suite 300
Washington, DC 20006-2423