What new beginnings we see as we step in to 2023 ~
A reflection of how we think we appear…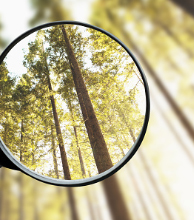 Here we find ourselves already three months into this New Year! Time continues to tick and hearts continue to beat as needs continue to be met. NAAV does not shut its doors, turn off its phone, or stops its mission of giving because of the weather. NAAV is a 24/7; 12 months a year Veteran Service Organization (VSO) due primarily in part to passionate operational drive of a caregiving, service driven President and CEO, Ms. Constance Burns, who has been the ticking clock behind this organization for over 19 years.
Although 2023 has just begun, each one of the testimonies has given birth to a new beginning for a Veteran and or Veteran family member. That is what NAAV is proud to see throughout every season. This first quarter, while a New Year, is not a new mission. NAAV's mission stays the same: to care for those who have given so much. We are ever thankful and grateful for the years this VSO has been able to provide.
Lord, I receive today as a precious gift from You. I realize that the present moment is where You meet with me. This is the day that Yu have made, and I will rejoice and be
glad in it. I know You have carefully prepared it for me – with tender loving attention to
every detail. So, I have good reason to rejoice and be glad on this day. Praise the LORD!
We are excited to share our first three-months-worth of testimonies as documented and in combination with your support, volunteer hours, financial giving, resources, donations, and prayers. This is what working together as one body can do:
In January and February NAAV provided emergency assistance to James Wheat, Jr. and family members with three rooms of furniture in Lexington, Kentucky. Sometime life brings unexpected situations. At the moment they seem to overwhelm us and set us into a spin of hopelessness. Where does one turn in times like these?
Thankfully, NAAV was there for the Wheat family during their time of unexpected devastation to their home, property, and normality of life. Uprooted by a fire and loss of valuable items, and comforts of home. After seeking other resources to no avail, the Wheat family fell into a blessed field of hope upon reaching out to NAAV. James Wheat told his story and NAAV not only listened but provided financial assistance and a home of furnishings… Hope restored.
This is what NAAV was called to do, thanks to the vision and tireless effort of CEO and President, Constance Burns. Speaking with Mr. Wheat, who is also a pastor, you could hear the gratitude in his voice. He said, multiple time, "we are thankful for NAAV and Ms. Burns; we appreciate all of your help… We are thankful!"
In Mr. Wheat's words from his heart:
"Thank you NAAV, Inc. for providing three rooms of furniture to my family
and delivered to our home that was destroyed by a fire a day before
Christmas in 2022. Your organization worked with the Bob's Discount
Furniture Store and Foundation to deliver three rooms of furniture in
January and February of 2023. My family and I are all thankful to God
and NAAV, Inc. for helping us during this challenging time in our life."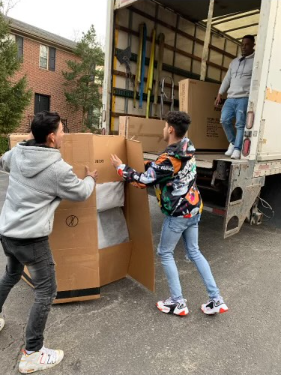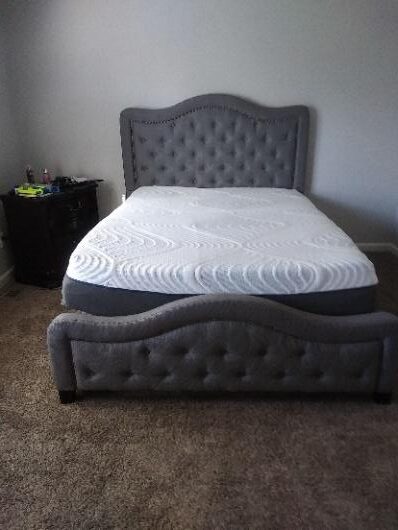 *Hope restored! Above photo of furniture delivery and new bed-set received by the Wheat family, sponsored by Bob's Discount Furniture and NAAV, Inc. So happy; so, blessed!
Where Hope Can Lead:
"This program was a blessing to both me and my son. I encourage those who can donate to do so to this program. This is a program that cares about veterans and will go above and beyond to help."
*The whole story can be found in NAAV's 1st Quarter Newsletter. Please read more…
February Testimonies ~ NAAV and Partners
On February 21, 2023, NAAV provided emergency transportation in the amount of $200.00 to Paul Donnelly most in need and homeless in Henderson, Nevada. Thank you, NAAV, Inc. for your emergency assistance support. Your support is appreciated! — P. Donnelly, Disabled
Veteran, Henderson, Nevada ~
Most recently, Mr. Wheat added a follow up with more "thankfulness" for the financial support NAAV also provided:
"Thanks, NAAV, Inc. and Bob's Discount Furniture Foundation for your
financial support and professional assistance given to me and my family
at a critical time in our life. Our house should be ready to move into
again after the 27 of April 2023. Again, thank you NAAV, Inc. and its
partners and donors for making this possible." — James L. Wheat, Jr., U.S.
Army (Retired), Lexington, KY
"Right off the bat"
Dear Friends of Veterans and the Disabled,

"I wanted to extend my thanks to everyone who connected with me to help emails from people all over, including a call from Washington DC. It is amazing the lengths we go to for our Veterans. My brother Dennis has had it rough for a number of years. By the grace of God and with the amazing help from people and organizations, he has a roof over his head and a bed to lay it on.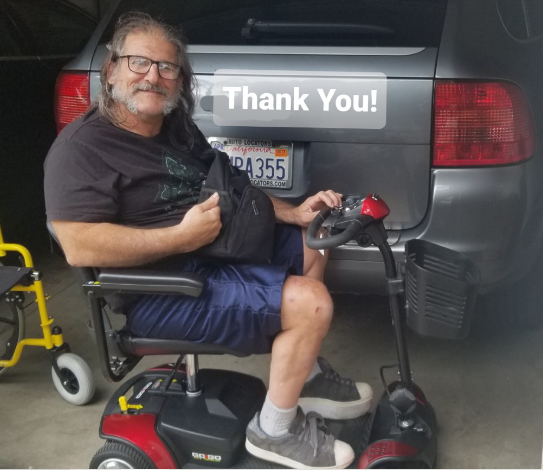 He is rehabilitating a badly damaged knee and now he has a way to get to his therapy, to the grocery store, and to the gym! He is so happy and now if the weather will only cooperate, he can give it a try!
A special thanks to the Dayle Macintosh Center. They do so much for people with disabilities. They were the ones to step up and honestly it only took a few days for them to approve the scooter. Thank you so much!" –Teresa Karich
Celebrating Black History Month ~
"Thanks to Roy L. Croom, NAAV Board of Directors for serving as an active
participant on the MLK Planning Committee at Fort Myers Gospel Service for Black History
Month Event in February 2023."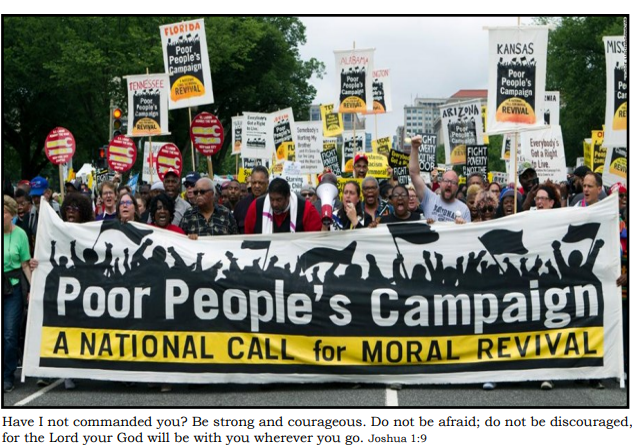 This event took place on Saturday, February 25, 2023, at Fort Myers-Henderson Hall, A Gospel Service as part of Black History Month in concert with "Keeper of the Community Celebration Chaplain (Colonel) Willie Mashack, U.S. Army, Pastor."
~Black History Month Reflections… In memory of:
The Keeper of the Community Award was established in 2006 under the pastorate of Chaplain (LTC) C. Wayne Brittian, United States Army.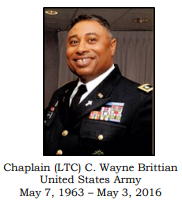 Chaplain Brittian's legacy has an eternal impact, and his memory will endure in the hearts of those who knew him.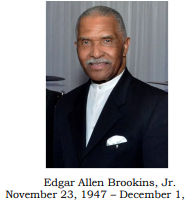 2021 * The Edgar A. Brookins, Jr. Keeper of the Community Award is given in honor of Brother Edgar Brookins for serving as Chairman of the Black History Month Planning Committee for over two decades.
Receipt of Gifts from a Giver:
On Tuesday, February 14, 2023, the

National Association of American Veterans, Inc. (NAAV)

received one (1) large box of donated sixty-one (61) men business shirts and one (1) polo shirt from Edward Arnold, Store Manager at

Charles Tyrwhitt Men's Store

located at Tysons Corner, Virginia.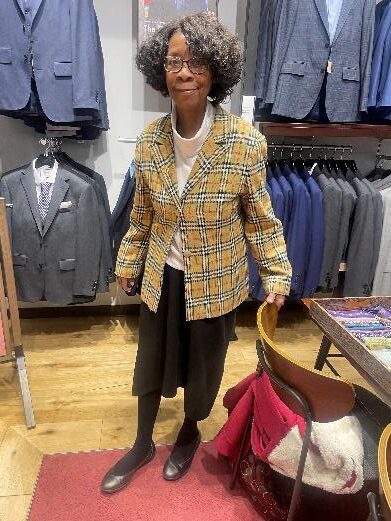 This in-kind contribution was given to Central Union Mission's Family Ministry Center in Washington, D.C. on February 14, 2023, in support of our nation's homeless male veterans residing in DC, Maryland and Virginia metro area. NAAV sent a letter of appreciation to Charles Tyrwhitt for making a difference in the quality of life to those who served in the U.S. Armed Forces worldwide. Charles Tyrwhitt has 25 stores worldwide, of which 12 stores are in the United States. In addition, NAAV sent $200.00 for the Mission support of Meals for homeless Veterans residing at the Central Union Mission in February 2023.
In Closing~
Greetings from the National Association of American Veterans, Inc. (NAAV)

In the last year alone, through caring friends like you, more than 17,000 Veterans from across this nation contacted NAAV's corporate office for our listing of emergency financial aid resources and referrals. Hundreds have given online contributions via NAAV's website and US mail. Caregivers of Veterans in more than 1,000 households have been equipped to help their loved ones who served in the wars in the Middle East and prior wars to a resilient quality of life.
Can NAAV count on your monthly Support?
You can send your donation payable to: NAAV, Inc., c/o Chief Executive Officer
1725 I Street, NW Suite 300 (Third Floor), Washington, DC 20006-2423
Or you may donate online at www.naavets.org click on (donate today). If you have questions, we can be reached at (202) 465-3296 or email: info@naavets.org. Your donation is appreciated. See attached to send to your friends and business associates on behalf of NAAV, Inc. Thanks in advance for your continued support and professional assistance!
Concluding prayer for the hopeful ~
Praise the LORD!
As I journey alone the path of Life, I will search for signs of Your loving Presence. I will delight in finding Your blessings You sprinkle alongside my pathway – sometimes in surprising places. As I discover them, I will thank You for each one. This will keep me close to You and help me to find Your Comfort, Joy, and Peace in my daily journey with the You on earth. In Your blessed Name, Jesus, I pray. Amen.
In His Service, NAAV, Inc. NAAV Spiritual Wellness Volunteers
On behalf of NAAV, thank you all and enjoy your spring!
Kindest regards,
NAAV CEO and President
Constance A. Burns
NAAV, Inc.
Washington, D.C.