An Attitude of Thanksgiving 2017
This Thanksgiving, 2017, we bring a sacrifice of praise with an attitude of giving. Dr. Charles F. Stanley, Pastor of Atlanta Baptist Church and In Touch Ministries, said, "Every day is a reason to give thanks."
Psalm 92:1 "It is a good thing to give thanks to the Lord, and to sing praises unto thy name, O Most High" (KJV)
This week, as we prepare for our Thanksgiving Day celebration and take time to give thanks, we are reminded of the many sacrifices of our servicemen and servicewomen. We should all give thanks for their sacrifice of giving toward the safety, protection, service, and commitment to care for others and to give their lives for our sake.
We have the privilege of enjoying our freedom, liberty, and justice because of someone else's sacrifice. With "ingratitude," says Dr. Stanley, "is selfish pride."
Let us not miss the opportunity to thank God for the sacrifice He gave in the act of relinquishing His son Christ Jesus to suffer and die for our sins. Jesus, our redeemer, freely gave and surrendered His life for ours. Be content with what you have; and Jesus being the son of God unconditionally cares about our well-being, because God has said, "For I will never leave thee, nor will I forsake thee." (Hebrews 13:5, KJV)
Each branch of service has a call to duty. Each call to duty has a purpose, not only to keep America and the people of this nation safe but to serve and commit to do and to be a part of something much bigger than themselves.
This Thanksgiving, let us refresh knowledge on each branch dedicated purpose to serve and call to action for you and for me:1  

Army: Protects the security of the United States and its resources. Army is the oldest branch of the military

Navy: Defends our rights to travel on the open ocean and protects our national interest overseas, including trade and travel; supports our military within the world's vast oceans

Air Force: Our mighty air power, protects America's interests at home and abroad

Marines: Stands ready to deploy, many times the first forces on the ground during a combat situation

Coast Guard: Enforces maritime law in both domestic and international waters, deploys with the Navy during wartime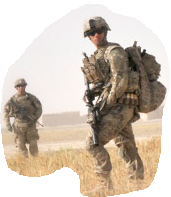 National Guard: Focuses on homeland security and humanitarian relief, assisting communities in emergency situations
The men and women of the Armed Forces offer their sacrifice as a free will act. They take an oath before God and men to serve and protect, and theirs is an acceptable sacrifice unto all.
May this 2017 Thanksgiving Day celebration present you with an attitude of gratitude committing to give thanks not just on one day but to remind you to give thanks every day, for this too is the will of God.
Enjoy family and friends. Fill your heart with joy and laughter, and may your tables be surrounded by good food and everlasting memories. Thank you all for your support of NAAV, and thank you all our Veterans and their family members for your time, sacrifice, and dedication to service.
Be safe and be well!
Warm regards,
Constance C. Burns
CEO and President
National Association of American Veterans, Inc.
Washington, DC