On Friday, November 1, 2019, the National Association of American Veterans, Inc. (NAAV) president, chief executive officer and veterans' service officer Constance A. Burns present clothing donations to the Central Union Mission at 65 Massachusetts Avenue, NW, Washington, DC. The clothing items included one hundred (100) shirts, twenty (20) pants, four (4) belts, four (4) sport coats; one (1) sweater; one (1) pair of shoes; and five (5) pair of socks for the homeless residents residing at the Shelter. NAAV received five (5) large boxes of donated clothing on October 3, 2019 from the Charles Tyrwhitt of Jermyn London Men's Store located in Tyson's Corner, Virginia. Charles Tyrwhitt has 25 stores worldwide, of which 12 stores are in the United States. The five boxes of clothing have a market value of $4,255.00.
The Central Union Mission was established a hundred and thirty-five years ago. The heart of the Mission "is serving the hidden homeless and hungry in our city-one life at a time." Testimonies… "Thank you NAAV for your continued financial support on behalf of our homeless in the greater Washington metropolitan area. Your support is greatly appreciated." – Administrative Staff, Central Union Mission … "Thanks again NAAV for the beautiful shirts and ties donated to our residents at the Central Union Mission. We are all very grateful for this wonderful donation." -Floyd Majette and Brandon Jackson, Central Union Mission, Washington, DC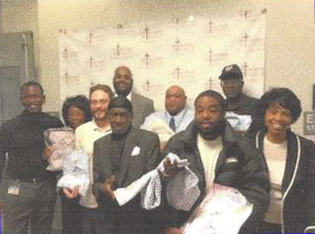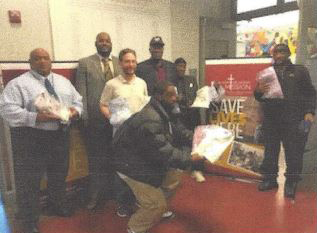 Special thanks to James O'Keeffe, Assistant Store Manager at Charles Tyrwhitt, Inc. Tyson's Corner, Virginia for sponsoring NAAV clothing donation at the Central Union Mission including Veterans and their families most in need residing in Indiana, IN; St. Louis, MO; Virginia, and Maryland. Our sincere appreciation to Nick Wheeler, the Founder of Charles Tyrwhitt for his "33 years of overseeing the company and watching it grow little by little."
For more information, please contact Shirley Johnson, Social Worker at sjohnson@missiondc.org and Deborah Chambers at dchambers@missiondc.org or call 202.827.3078 for details.