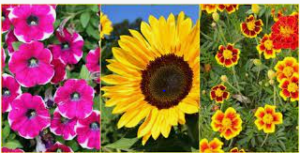 Welcome to the National Association of American Veterans, Inc. (NAAV) Summer 2022 Testimony series. It's been warm but not too hot outside, but NAAV has been sizzling full steam ahead with the exchange of resources and support to our American veterans and their family members. Thankful that the weather has been pleasant and tolerable, NAAV is always in a position of gratitude and appreciate for whatever comes our way in light of a veteran centered and veteran focused contribution. Our energy is fueled by people and organizations like the ones we partner with and by those who lend a helping hand no matter the season. Thank you for shading our efforts with your treasure, time, and talent within these summer day.
It is NAAV's pleasure to share with you all the hot testimonial topics we have supported, received and gathered over the three months covering July, August, and September 2022. Here are a few to share for starters:
Spring Forth — Making a difference through partnering with others ~
"Thank you, NAAV, Inc. for providing financial support for payment of family's rent, utility, and food for the month of September 2022. Your support is greatly appreciated. My husband contacted over thirty organizations with no success until we called your non-profit organization with much success. We thank the LORD God for answering our prayers and NAAV, Inc. In addition, my family and I thank you and your partners at The Home Depot in Osage, Missouri for donating supplies to be used of the selected contractors for window repairs and a new roof for our
fifty-nine-year-old home in Cuba, Missouri. Again, thank you for your financial support."
— Richard and Brenda Byrd, Cuba, Missouri
Planting the seeds produce the evidence of sowing and reaping ~
"Thank you, NAAV, Inc. for your referrals and resources given to me in support of overdue utility bill of $2,400. Your referral paid the entire amount. I am very grateful and thankful to God and NAAV, Inc. for your support!" — Robert Eppes, U.S. Army, Veteran, Dinwiddie, Virginia
"Thanks, NAAV, Inc. for ensuring that my utilities were paid in full in September 2022. Again, thank you for ensuring that your donated Acorn Stair Lift will receive new batteries. I am very thankful to you for your continued support and professional assistance." — Alva Bryan,
Widow of World War II Veteran, East Orange, NJ
"Thank you NAAV, Inc. for provide support and professional assistance with securing my long overdue decision regarding my Social Security Disability benefits. Thanks for sending your letter of support to U.S. District Court, District of South Carolina in by behalf regarding Social Security Disability benefits claim decision so long overdue for over eleven years or more. I am very grateful for your support." — C. Richardson, Sumter, SC
Reaping a Harvest of Hope:
NAAV, Inc. message from Eric A. Arrington, U.S. Army (Ret) is a disabled Veteran whose spouse Deborah had a severe brain stroke early last year and currently has limited physical abilities, including mobility and speech.
"Her memory is not good, he writes; however, we all thank the LORD God for her life and step by step… day by day recovery. NAAV, Inc. through many prayers was able to secure an accessibility mobility van in May 2022 including medical care transportation support in 2021 and 2022 with the purchase of the Medline Excel Reclining Wheelchair with 22-inch-wide seat with a 4-year protection plan and wheelchair assembly." Photo of wheelchair below."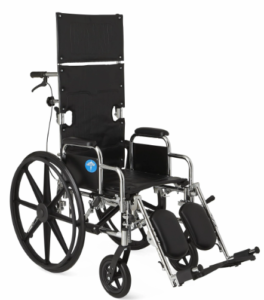 Thank you, — Eric A. Arrington, Mebane, NC
End of Summer Planting:
"I can feel the breeze as the warm wind blows dandelion particles flying past my nose. Butterflies fluttering here and there; children skipping and laughing without a care. It's summer that breathes life into every source, you are the breeze we need to partner with NAAV, of course. Like nature is to earth, you are the source helping direct our course to fulfilling the pleas for assistance we receive. Thank you for being a warm gentle breeze this summer—for without you we could not succeed. American veterans and their family members are happy and pleased by the donations we retrieve through your generous offering, prayers, and volunteer time—so thank you and continue to share and give as you please." Anonymous
Closing Remarks ~
NAAV received over five hundred calls for emergency assistance and over three million website visitors in July, August, and September. Your generous monthly financial support is most needed to continue NAAV Community Outreach to those who served and are serving in the U.S. Armed Forces with emergency assistance and words of encouragement 24/7. To donate visit www.naavets.org
Thank you for what could have been an endless summer as it completed so well in with the rain and commenced with a breeze. In our next and final quarter of this year's, 2022, issue we'll close out with fall and winter highlights reflecting on times of renewal and refreshing.
Kindest regards,
Constance A. Burns
Founder, President and CEO, NAAV, Inc., Washington, D.C.