Rivers of Joy~
The National Association of American Veterans (NAAV), Inc., invites you to another quarter of testimonies and reading upon the good news and blessings that have been poured on, because of you and many others, our American Veterans, and their family members over the past three months. Please join us as we gladly share what great things the Lord has done.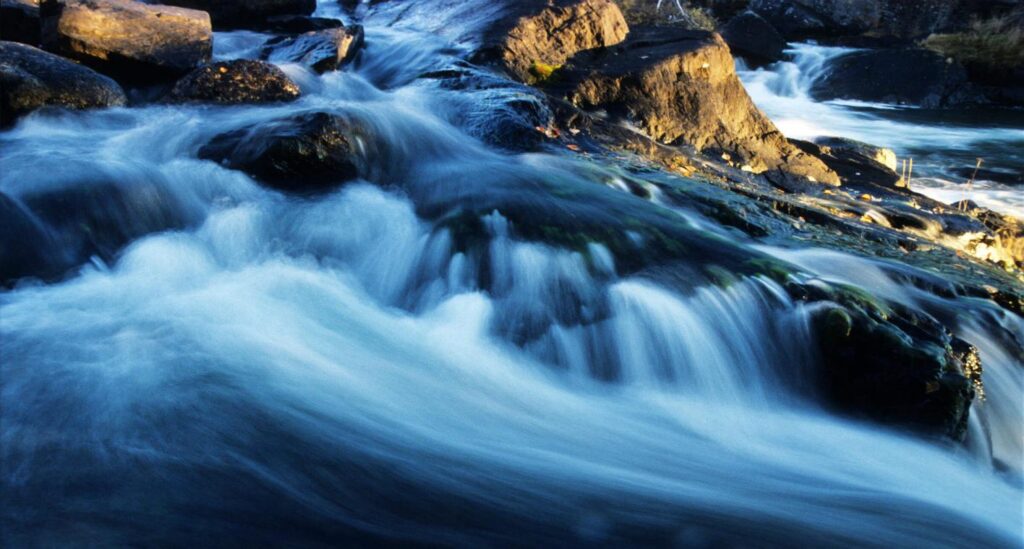 In opening, NAAV and President Constance A. Burns relates a short sonnet from her Spiritual Moments of Meditation and Scripture, which can be found on the NAAV website, with you:
"Therefore, I say to you, whatever things you ask when you pray, believe that you receive them, and you will have them." (Mark 11:24)
Your daily walk with Lord should include reading your Bible every day; talking to God in prayer daily and finding a church where the Bible is taught as the Word of God. Life is short but eternity is forever!! "Behold, I am coming quickly; and my reward is with Me, to give to everyone according as his work. I am the Alpha and the Omega, the Beginning, and the End, the First and the Last. Blessed are those who do His commandment that they may have the right to the tree of life and may enter through the gates into the city. The grace of our Lord Jesus Christ be with you all. Amen. (Revelation 22:12-14, 21)
*All Scripture quotations are taken from the New King James Version of the Holy Bible.
By Constance A. Burns, NAAV Spiritual Wellness, Scriptural Readings, and Moments of Meditation Contributor; email: cburns@naavets.org.
Testimonials:
NAAV helps support the donation of a new vehicle and wheelchair for disabled Army Veteran:
Mobility Works: "We delivered the vehicle on 4/27 at his home. They were happy to have
a home delivery. Eric and his wife were both very quiet people and did not tell me that much about their personal life. He purchased a 2019 Dodge Grand Caravan. He really liked the one we found because it was sporty. The trim is a GT which is the Dodge with the sport trim
package. All black interior and granite exterior. We completed the financing. He plans to use it to take her out here and there. Eric did have a disability himself, but he was able to use the vehicle just fine to transport her."
…Putting the gift all together for deliver.
*Below Image: showing Eric A. Arrington, U.S. Army Veteran and his spouse Deborah who is recovery from a severe brain stroke in donated high back wheelchair donated by NAAV, Inc., in May 2022. They reside in Mebane, NC.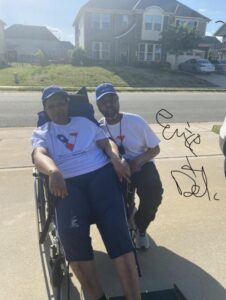 *Eric A. Arrington, U.S. Army Veteran comments regarding NAAV's donation of a new 22-inch-wide high back wheelchair, and the mobility van secured by Mobility Works with the support of Randy Benson, NAAV Board of Directors Members.
Mr. Arrington writes:
"We prayed to ease my wife's pain and make her more comfortable. God answered quickly, in his time. National Association of American Veterans Inc. generously donated a 22-inch-wide high back manual wheelchair. We are humbled and very thankful to Ms. Burns the President and CEO. She is a servant of the Lord helping us in our time of need."
— The Arrington's, Mebane, North Carolina
Scripture Verses for Mediation:
What does the Bible say about thanking the Lord God? The Bible is filled with commands to give thanks to our Lord God. Sharing God's Word and personal insights to equip and encourage you in your daily faith walk. "But grow in the grace and knowledge of our Lord and Savior Jesus Christ." 2 Peter 3:18
"Oh, give thanks to the LORD, for He is good! For His mercy endures forever." 1 Chronicles 16:34
"Continue earnestly in prayer, being vigilant in it with thanksgiving …" Colossians 4:2
"Be anxious for nothing, but in everything by prayer and supplication, with thanksgiving, let your requests be make know known to God; and the peace of God, which surpasses all understanding, will guard your hearts and minds through Christ Jesus." Philippians 4:6-7
"In everything give thanks; for this is the will of God in Christ Jesus for you." 1 Thessalonians 5:18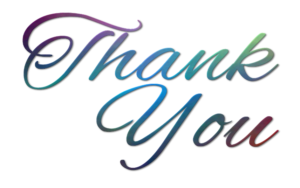 "Many thanks to you Ms. Burns, the NAAV and its many volunteers for your
service of helping those who are most in need. I am so happy and
pleased with my new Senior Apartment at the Woodlands Apartments at Reid
Temple in Glenn Dale, Maryland. Later, I also received a gift,
emergency assistance funds for medical travel, and a much needed
Microwave to help me with my meals. I cannot be more grateful and
pleased with it!
I was able to see the handy work of the Lord all through the process.
How God worked the situation through the process. How God worked the
situation through these marvelous dealings. Every morning I awake truly
amazed at his handy work, and how he uses his people to help others.
May the Lord continue to bless the work of Ms. Burns, and the NAAV so
they are able to help more people who are most in need of emergency
assistance and prayers.
Both my new home and the microwave are over the top! God has truly
blessed me! Every time I stop to take time to reflect on the love shown
to me, my eyes burn from the joy of the tears that begin to fall. Thanks again!" — Patricia Morris, Veteran Family Member, Glenn Dale, Maryland
…The Gratitude continues…
"The world is so much nicer when people are like you, people who bring
so much Joy by special things they do. I was truly inspired by your
words and prayers! Thank you, NAAV, Inc. Thank you for the lovely
Prayer Card. May God continue to bless you while you bless others. The
Veterans have a friend in you!" — M. Crenshaw, CDR U.S. Navy, (Ret),
Accokeek, Maryland
"Thank you NAAV, Inc. and Mobility Works for helping me secure an
accessibility mobile van for my family especially my spouse who is
currently recovering from a severe brain stroke early last year. She
cannot walk and speak due to her brain stroke. Thank you for standing
in the gap for us and helping me and my beloved family with medical
transportation to medical doctor's visit twice a month. Your continued
support is greatly appreciated! May God continue to bless you and your
reach out to other Veterans and their family members most in need." —
Eric A. Arrington, LTC US Army (Ret) and Deborah Arrington, Mebane, NC
"Thank you, NAAV, Inc. I finally received my VA Service-Connected
Disability payment and thank you for securing my VA Pension over 4 years
ago that enable me and my spouse to make ends meet until my VA
Service-Connected benefits were reviewed and approved for payment in May
2022. Thank you again for your financial support with food during my
times of need."

— Robert Neville, U.S. Army (Ret), Clinton, Maryland
Testimonial words to encourage and bring hope:
Title: Thankfulness Drives Out Depression
Good morning another day to tell the Lord thank You. Thankfulness drives out depression. Being thankful is clearly a virtue that is dying in our modern times. We live in a society, where what we have is never enough; we always want more. There is always something bigger, something better. In such a culture, it become difficult to recognize the blessings of God in your life and be truly thankful because all you focused on is what you do not have, leaving you frustrated, angry and sad.
The Bible says, give thanks in all circumstances (1 Thessalonians 5:18). When we start giving thanks to God for the He is and what He has done for us, even in an inconvenient situation, we invite Him into that situation. Then heaven begins to deal with that situation.
The Message translation of Psalm 100:4 says, 'thankfulness' is the 'password' to get you into the very courts of God. So, whenever you are in life-whether in all good or a difficult place, if you need to experience God's presence, just start thanking Him. Your thankfulness will transport you into the very presence of God. And in His presence, there is fullness of joy; at His right hand are pleasures forevermore (Psalm 16:11). So, you can never be sad or depressed! Thankful people are never victims, they are victors! Loving God Always.
"

Now thanks be to God who always leads us in triumph in Christ, and through us diffuses the fragrance of His knowledge of every place." 2 Corinthians 2:14

"

To the end that my glory may sing praise to You and not be silent. O LORD my God, I will give thanks to You forever." Psalm 30:12
*For more resources on prayer, spiritual meditation and scripture reading, please visit the NAAV website at www.naavets.org.
A word from Ms. Constance A. Burns this June: Empowerment of the Holy Spirit
Title: God—The Holy Spirit
Good morning another day to tell the Lord thank You. God lives in me through the Holy Spirit. If my Creator sees me as a fit place to dwell, why would I put myself down or harm myself? When I do anything negative, I do it to God who created me in His own image and decided to dwell in me. So, I need to choose right, share the gospel news to others, so they can see the light of Christ for salvation. Loving God Always. (Ephesians 2:22; 19:22; Isaiah 40:8)
"Thank you, NAAV, Inc. for your referrals and resources given to me in
support of overdue utility bill of $2,400. Your referral paid the entire
amount. I am very grateful and thankful to God and NAAV, Inc. for your
support!" — Robert Eppes, U.S. Army, Veteran, Dinwiddie, Virginia
Lasting prayer for this summer and always:
Prayer:
Father God, teach me to be thankful and grateful. Let me never take You or the people around me for granted. In Jesus' name, I pray. Amen.
By
–Ms. Anne, Georgetown, GA, NAAV Volunteer Contributor for Spiritual Wellness; email: info@naavets.org
Please visit NAAV, Inc. today. Thank you for your support and prayers~
Kindest regards,
o/b/o NAAV, Inc.
CEO and President
Constance A. Burns
Washington, D.C.