They are the men and women who have served our country—voluntarily and involuntarily—with courage, dignity, and pride. They are the ones who said, yes to "laying down their life for another." When we read in Scripture the Lord God say, "whom shall I send, who will go for us, and in reply a voice returned with, "here am I Lord, send me." (Verse – Isaiah 6:8 JKV). I hear the voice of a Veteran. They are the "givers."
How do you honor a Veteran~ …Recognition and respect.
Why should we honor a Veteran~ …They have laid down their lives down for a friend. "Greater love has no man than this: to lay down one's life for one's friends." (John 15:13 JKV). We are their "friends."
~This Veterans Day let us not forget, let us not ignore, let us not take advantage of a day off nor take for granted that the choice someone else made was strictly their business and has no bearing on all of us, because that would be a mistake.
Remember, freedom does come at a cost. Many of us are the recipients of someone else's sacrifice. That renders us blessed. Just think about it… when you receive a special unprovoked, incredibly unique gift, what do you do; what do you say? "Thank you so much or, you shouldn't have," while accepting a gift, nevertheless. Consider the giver~
This year… this Veterans Day, let us intentionally remember, recall, and receive with thanksgiving for the souls still standing and those who have made the ultimate sacrifice, with gratitude and a beholden heart.
~November 11, 2023 – Veterans Day to be celebrated and saluted. Please join the National Association of American Veterans in honor, tribute, and respect to our American Veterans. Commit to support NAAV as we strive to enhance the lives of American Veterans and their family members. Please contact NAAV at info@naavets.org. To donate now visit www.naavets.org click on DONATE TODAY. Thank you.
No Veteran nor their family member should ever be neglected or left wanting for any good thing that our country has to offer when we the people i.e., citizens of this United States, have the means and questionable obligation, big or small, to provide for and/or contribute towards fulfilling a need. ~Remember this Veterans Day and stand for love, peace, and honor!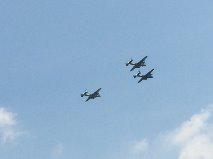 Blessings to you and yours.
Kind regards,
Constance A. Burns
CEO and President
NAAV, Inc.,
Washington, D.C.