The National Association of American Veterans, Inc. (NAAV) president, chief executive officer and veterans' service officer Constance A. Burns attended the 2019 Annual National Community Reinvestment Coalition (NCRC) The Just Economy Conference held on March 11-13, 2019 at the Washington Hilton Hotel in Washington, D.C.
The welcome to the Just Economy Conference was given by Robert Dickerson, Jr., NCRC Board Chair and Executive Director of the Birmingham Business Resource Center in Birmingham, Alabama. This year's conference focused on ensuring that financial services sector and those that regulate and legislate hat sector engaged in democratic capitalism, where all people, willing to work and pursue their version of the American Dream and have fair and equal access to financial services, housing and products. John Taylor, President and Founder of NCRC welcomed the attendees and presented the major theme of the conference. The NCRC is the leading national community-based membership organization promoting economic fairness of low-income and traditionally underserved people.
Over 1,100 attendees came from across the United States to network, share ideas, serve as panelists, and work together with those who shared their views for the betterment of this nation. Guest speakers included Lael Brainard, Board of Governors of the Federal Reserve System; Rep. Wm. Lacy Clay, House Financial Services Subcommittee for Monetary Policy and Trade (D-MO); Rep. Al Green, House Subcommittee on Oversight and Investigations (D-TX); Rep. Gregory W. Meeks, House Subcommittee on Consumer Protection and Financial Institutions (D-NY); Kay Taylor, Co-Founder and CEO of Beneficial State Bank; Mehrsa Baradaran, Associate Dean of Strategic Initiatives, University of Georgia; John Taylor President and Founder of NCRC; Jose Antonio Vargas, Pulitzer Prize winning journalist, filmmaker, author and immigrant dignity activist; Jesse Van Tol, Chief Executive Officer, NCRC; and Brian Montgomery, Acting Deputy Secretary for the U.S. Department of Housing and Urban Development.
NAAV's president and chief executive officer attended NCRC's Awards Dinner honoring one of NAAV's Senior Advisor and former Board Member Stella J. Adams, former NCRC Chief of Equity and Inclusion; Housing Chair, North Carolina Branch of the NAACP, and CEO and Founder of SJ Adams Consulting, which provides community education in fair housing, fair lending and access to capital for all. The Division of Equity and Inclusion is designed to empower, organize and support economically vulnerable individuals, communities and small businesses. Stella is a nationally recognized expert on the Fair Housing Act and its implementing regulations. Stella also serves on the Boards and Commissions for the National Community Reinvestment Coalition; the National Association of American Veterans, Inc.; the North Carolina Fix the Debt Steering Committee; Headwaters Group of the Sierra Club; Reinvestment Partners and the NC
State Conference of Branches of the NAACP.
Currently, NCRC supports affordable housing which stabilizes the financial lives consumers through fixed-payment mortgages; provides the best opportunity to grow wealth through appreciation; and builds community in neighborhoods, schools and civil life. Other issues and concerns included support of the American Housing and Economic Mobility Act sponsored by Senator Elizabeth Warren (D-MA) and Rep. Cedric Richmond (D-LA) along with other housing concerns on NCRC's Conference Capitol Hill's Day visit to the House and Senate. Special thanks to Maria Bryk, NCRC photographer for images taken at the NCRC conference and awards ceremony with Stella J. Adams on behalf of NAAV, Inc.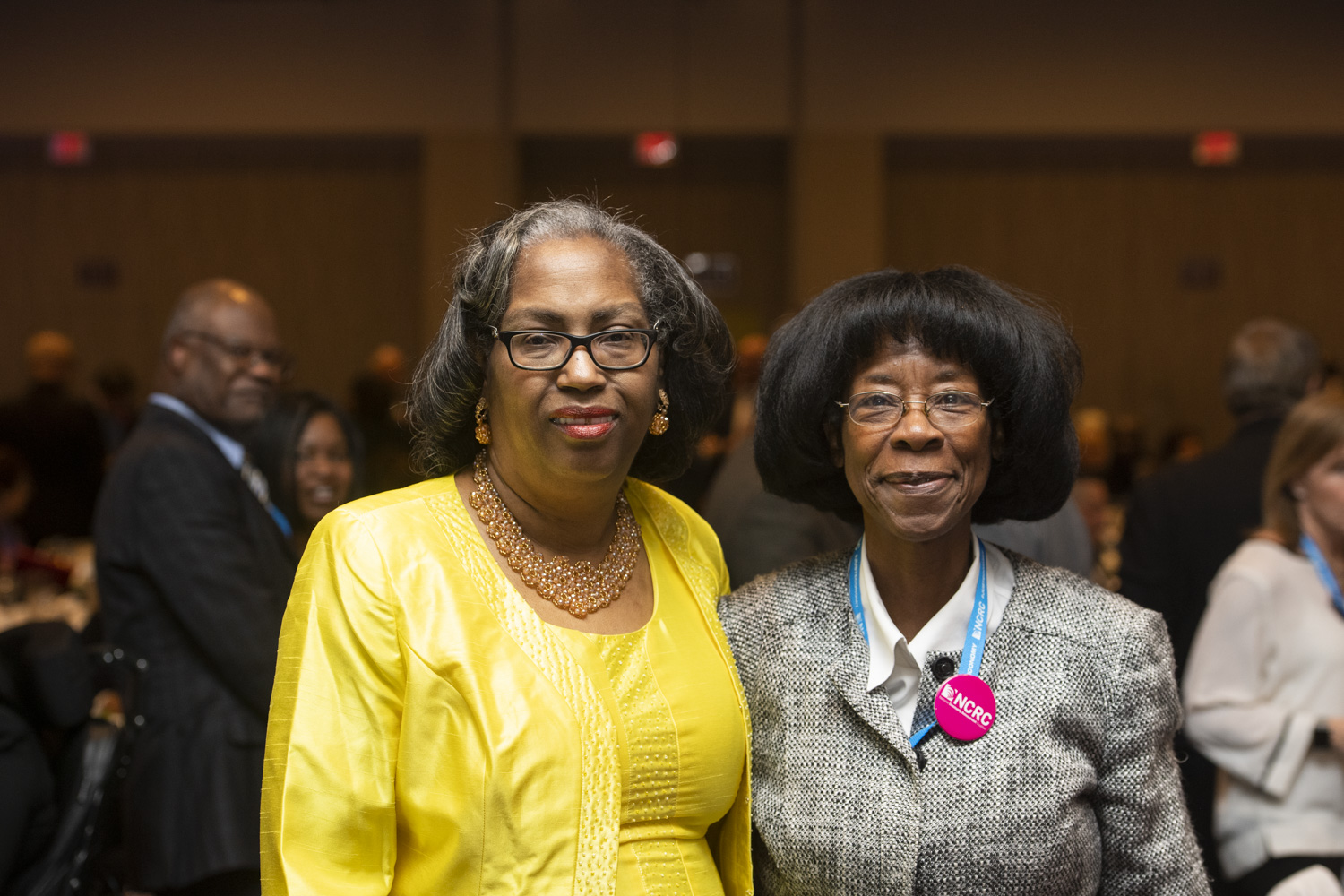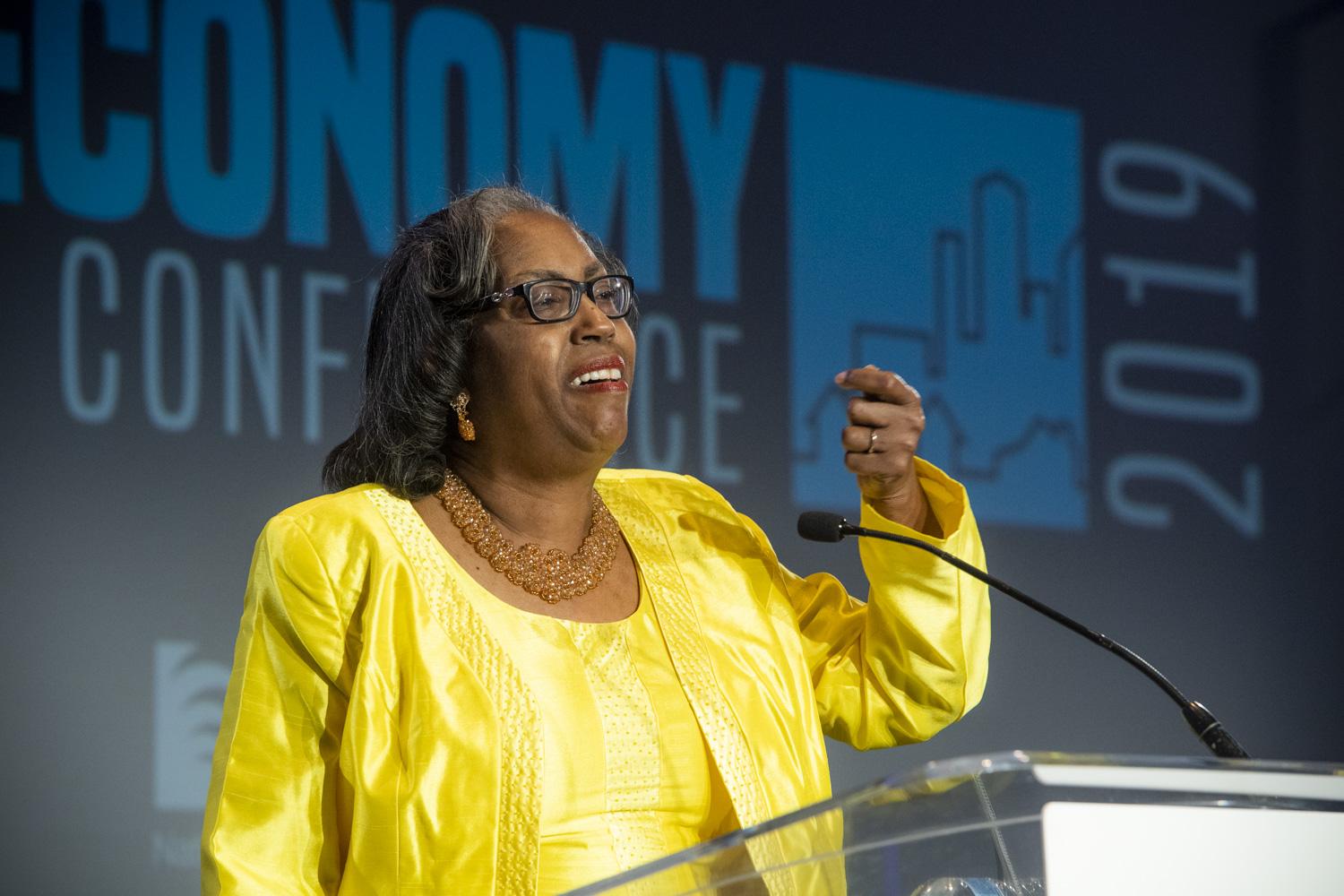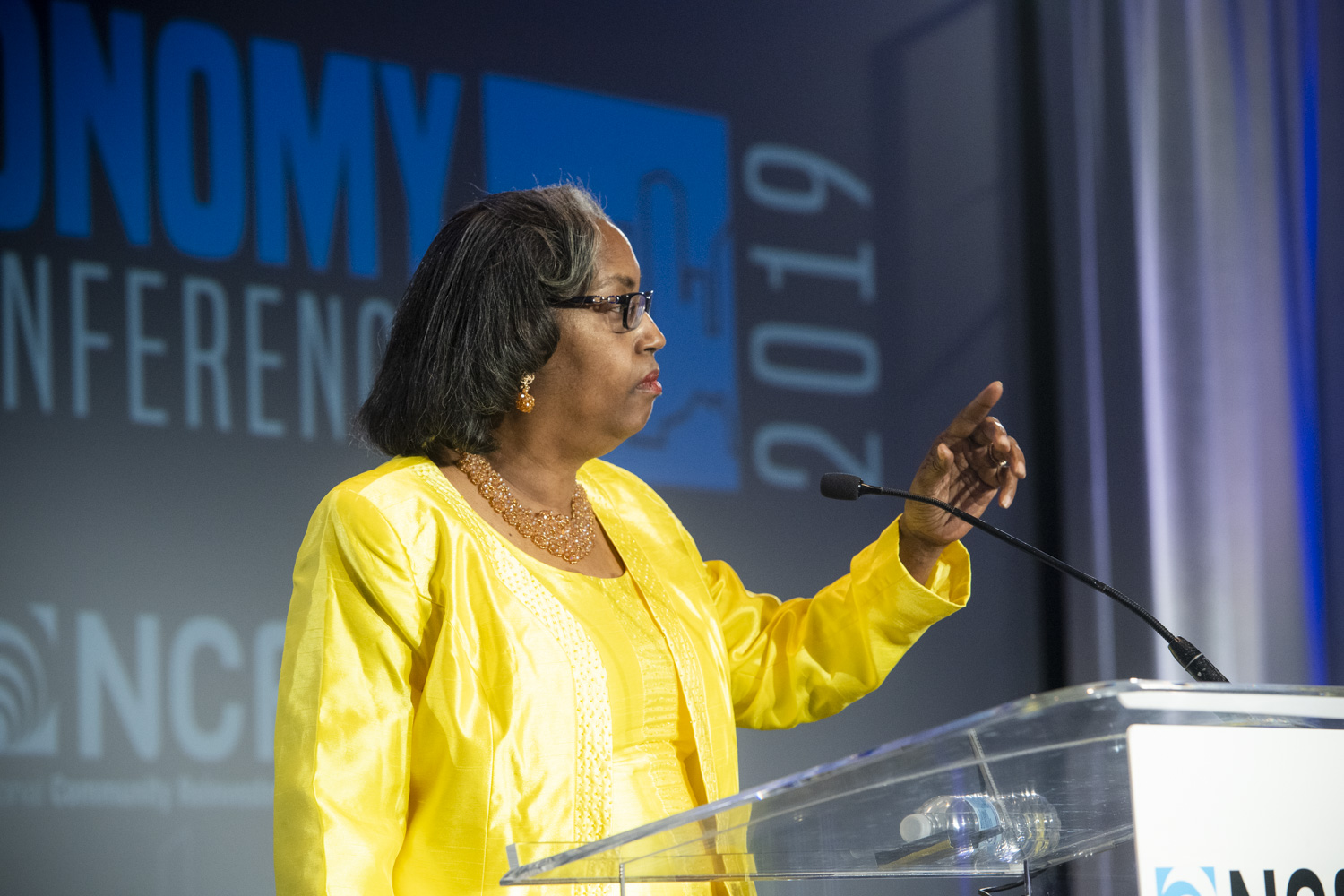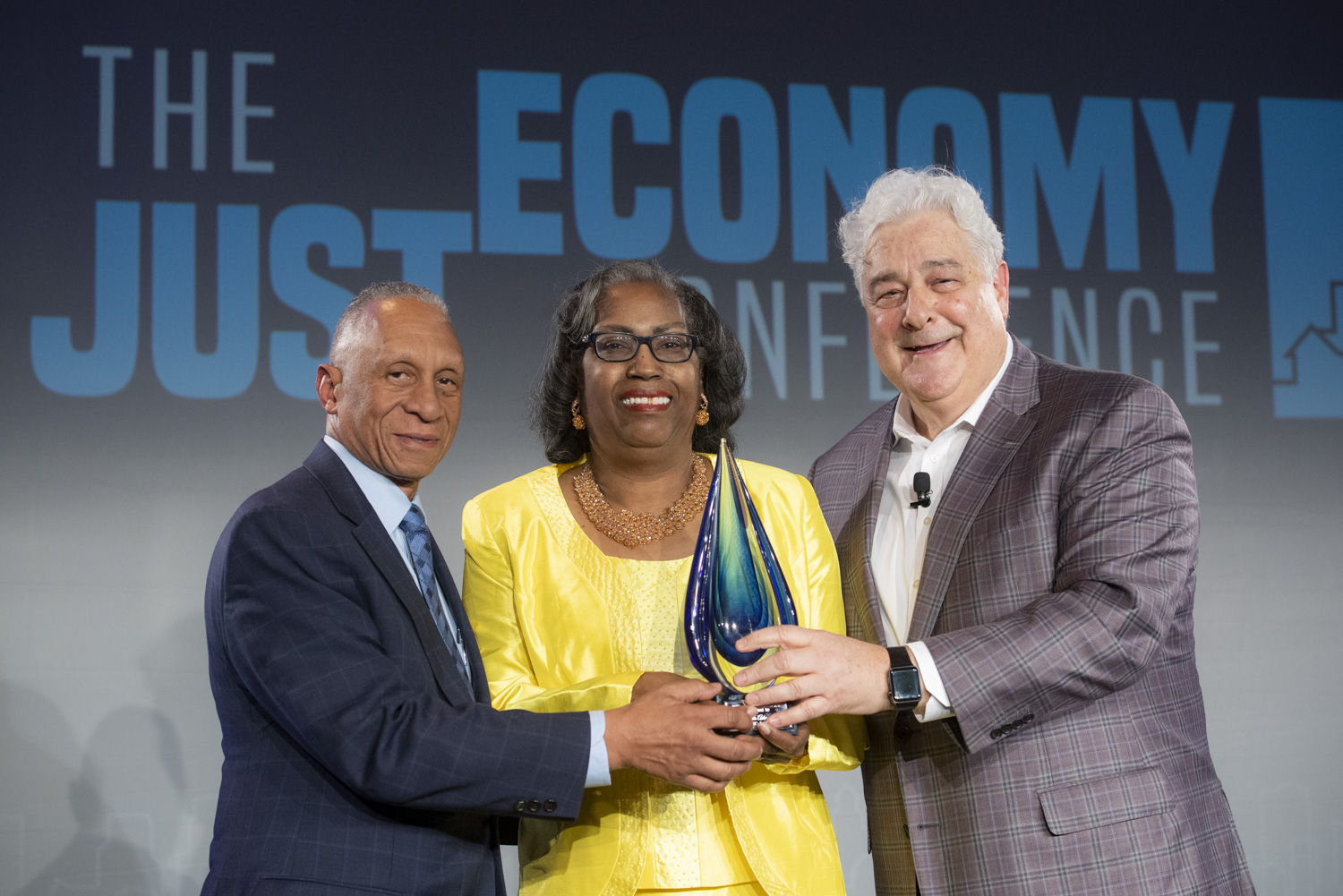 The
National Association of American Veterans, Inc. (NAAV)
would like to thank the NCRC, John Taylor, President, staff and Stella J. Adams for extending an invitation to NAAV in support of those who served and are serving in the United States Armed Forces worldwide. For over 14 years, NAAV has supported many Veterans and their families most in need of assistance with their claims and benefits and pro bono legal assistance. In 2019, we look forward to continuing our outreach efforts through three initiatives as well as ways in which we help Veterans and their caregivers. Our website, "Get Involved" heading now includes tabs for making corporate, major and individual donations online via our website at
https://www.naavets.org
. In addition, we have included a tab under the same heading for NAAV's Combined Federal Campaign (CFC) number
85065
to enhance our federal employee contributions in 2019 and beyond. We look forward to continuing our mission by reaching out to more Veterans and helping those most in need of affordable housing and emergency assistance and to many who are not represented yet meet the criteria established by NAAV. For more information, please contact Constance Burns, Founding President, CEO and Veterans' Service Officer at (202) 465-3296 or email:
info@naavets.org
. Thank you.
Best regards,
Constance A. Burns
Founding President, CEO and VSO