Resources for Special Needs Communities
http://wondermoms.org
http://www.naavets.org/links/
Renters Rights and Housing Assistance for People with Disabilities
Managing Your Child?s Transition to Adulthood
Home Modifications for Adults with Special Needs
Special Needs Checklist: How Disability-Friendly is Your City?
Vocational Training for Adults with Special Needs
Financial Aid Resources for Military and Veterans
https://www.facebook.com/BestCollegesCom/
https://twitter.com/BestCollegesCom
http://atlas.newamerica.org/education-federal-budget
http://www.bestcolleges.com/financial-aid/military/
http://www.bestcolleges.com/financial-aid/military/#how-to-apply-for-gi-benefits
http://www.bestcolleges.com/financial-aid/military/#scholarships-by-military-branch
http://www.bestcolleges.com/financial-aid/military/#awards-and-aid-for-family-members
Resources
Soldier On
Voice of Calvary Ministries
https://maketheconnection.net/symptoms/reckless-behavior
http://www.mentalhealthamerica.net/paying-care
Upgrade Points Discount Guide
The Dealhack Military Discount Guide
Community Mental Health Summits
The Mental Health Benefits of Exercise
Seven Steps to Staying Mentally Sharp as a Tack After 60
10 Things You Didn't Know About Seasonal Affective Disorder
Recovering Together: The Benefits of Adopting a Companion Animal While in Addiction Recovery
Dual Diagnosis and Recovery
12 Ways to Help a Teen Handle the Emotional Challenges of Moving
Mental Illness in Kids: The Surprising Warning Signs
2016 MH Summits Schedule
Coaching Into Care VA
Community Provider Toolkit
Veteran Training Fact Sheet
8 Common Moving Mistakes & How to Avoid Them
41 Easy Moving and Packing Tips That Will Make Your Move Dead Simple
The Veterans' Complete Guide to Relocation
The Disabled Housing Guide
Good Kids, Great Choices: How Your Home and Neighborhood Can Impact Your Teen's Decisions
Advice for Moving With Children
How Much Does it Cost to Hire a Moving Service?
An Educator's Guide to Creating Learning Spaces in Small Places
This Is An Educational Resource For Military Personnel And Their Families
PTSD: National Center for PTSD
Adjunct Assistant Professor of Psychology in Psychiatry
Veterans Addiction & Alcoholism Guide
Opiate Addiction Treatment Center
Entrepreneur Resources
Heroes Care
Websites to Help Veterans, Dependents and Survivors
Alltreatment.com
http://www.familyendeavors.org
http://www.operationonceinalifetime.com
http://www.vfw.org/assistance/financial-grants
http://veteransnationalassistancefund.org/home.aspx
RehabCenter.net
www.RehabSpot.com/alcohol/who-alcoholism-affects/Veterans/
www.rehabspot.com
Mortgage and Housing Assistance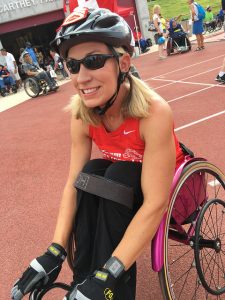 Contact the National Community Reinvestment Coalition (NCRC)
NCRC's mission is to increase fair and equal access to credit, capital, and banking services/products for low-and moderate-income underserved communities. NCRC seeks to support, create and implement long-term solutions which include providing tools and strategies for building community and individual economic well-being. See contact information below and visit www.ncrc.org for more information.
National Community Reinvestment Coalition
Attention: Kim Miller
727 15th Street, NW Suite 900
Washington, DC 20005
Telephone: (202) 628-8866
Fax: (202) 628-9800
www.ncrc.org
Professional Tutors of America
Please visit the following link for more information.
A Caregiver of a Veteran – Survivor's Guide
Please visit the following link for more information.
Assurance Wireless:
This is a site that contains content from our work with country music star Ronnie Dunn's song about a veteran trying to find a job.
http://pointmedia.com/aw/assurance.html
National Resource Directory
Connecting Wounded Warriors, Service Members, Veterans, Their Families and Caregivers with Those Who Support Them
Wounded Warrior Women's Programs
Wounded Warriors sponsors a number of programs for Post- 9/11 Veterans. Many of the programs are free. Click on the link below and then go to programs and then click on register to enroll. Please pass this on to others who may be eligible and interested.
https://www.woundedwarriorproject.org/media-room/the-post
PureHistory.org
Purehistory.org (P) is a social search engine and media networking site that allows you to connect with family, friends universities, museums and businesses around the world to share and discover exciting historical information. Our vision is to become to the premier social media networking site for sharing and gathering information about historical facts, genealogical information, academic data and industry information in America and around the world.
Want to learn more about your favorite president, your great-grandmother or what happened the day that you were born? It's all here. Want to learn how to connect with documentary filmmakers, museums, universities or relatives from around the world? You can do that and so much more!
Create your own Family Tree, connect with family and friends around the globe, explore famous historical sites, post a documentary or upload/download your favorite family photos. It's the fun, exciting and easy way to connect and share historical information.
Purehistory.org is rewriting history for students, academicians, individuals and businesses alike. Our network allows filmmakers to connect with academia, academicians to connect with students and individuals to discover more about their genealogy than ever before.
Caring About Those Who Served: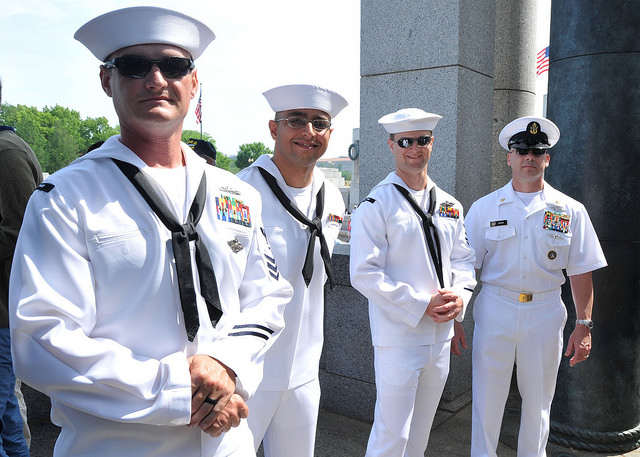 "Make a difference in the lives of those who served by turning your everyday spending into meaningful donations" – In these difficult times, everyone is feeling the pinch. Here at the National Association of American Veterans we fill a particular and very important role and that is helping on a day-to-day basis our severely injured servicemen and women, disabled veterans, and their families. PLEASE SEND YOUR CONTRIBUTION TODAY TO the NAAV to help support our severely injured servicemen and women, disabled veterans and their families. Corporate sponsorship is also available – please call Constance Burns, CEO at 202 465-3296 to learn more.
FreeDrinkingWater American Veteran's Donation Application
APEC's FreeDrinkingWater program is a charity that provides free reverse osmosis water systems to American military veterans who are having both financial and medical difficulties. Qualified applicants should complete this form and submit it back to us with documented proof of their financial and medical hardship. Once a month, we will select several qualified candidates to receive a free reverse osmosis system. Those who have been selected to receive a system will be notified at the end of each month by email or telephone correspondence. Applicants, who have met all of the qualifications for the program but were not chosen for the month they applied, will automatically be reevaluated for the following month's giveaway.
Mesothelioma Awareness Partnership:
Mesothelioma Treatment Options: For our veterans.
Dear Friends at the National Association of American Veterans,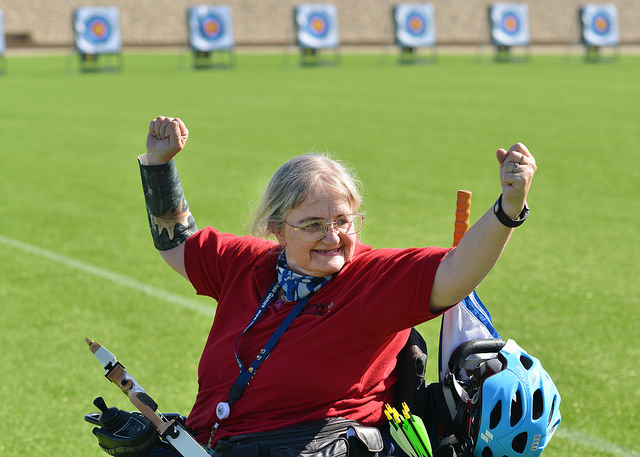 I came across the National Association of American Veterans site today and noticed we share a similar interest in the health and wellness of our veterans. My name is Alex White and I am the Communications Director for Mesothelioma Symptoms. As you are probably aware, mesothelioma is one of the deadliest forms of cancer today. Unfortunately, it is also one of the most misunderstood diseases in recent times and continues to cause extensive harm. However, our site, http://www.mesotheliomasymptoms.com, is an excellent resource to learn about the dangers of this disease.
Members of the U.S. Armed Services have not only dedicated their lives to their country, but are also unfortunately the most common victims of mesothelioma due to their increased risk of exposure to asbestos. The military has used asbestos in various aspects of work and construction and ultimately affected close to one million individuals of the 25 million veterans in the U.S.
I noticed on the National Association of American Veterans links page that you direct visitors to other veterans health-related websites http://www.naavets.org/links.html. I would be grateful if you shared our site with visitors on your links page to help raise awareness of the risk mesothelioma poses to veterans; Mesothelioma Symptoms is an extensive database of information and resources for patients and their families to better understand the symptoms of mesothelioma and the various aspects of diagnosis, prognosis, treatment, as well as mesothelioma life expectancy. Please let me know if this partnership is of interest to you. I look forward to hearing your response.
Thanks again,
Alex White
Communications Director
alex@mesotheliomasymptoms.com
Search for Local Jobs/Candidates/Services
in DC, DC diversity, Maryland, and Virginia Areas: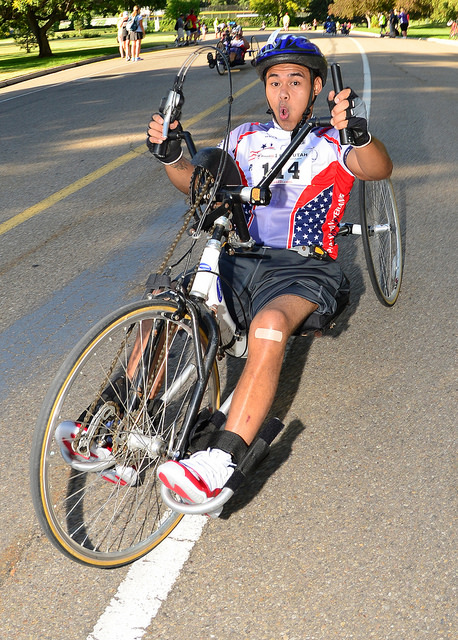 DCjobs.com Learn more
WashingtonDCDiversity.com Learn more
MarylandJobNetwork.com Learn more
VirginiaJobNetwork.com Learn more
Ziprecruiter Cares Learn More
Federal Government Jobs
Welcome to our newly redesigned website. Among the new features are:
Greatly Improved Federal Government Job Search
Advanced Location Matching Technology
Free Job Search Results by E-mail (New!)
Brand New Look and Feel
Strong Privacy Statement
Never a charge to search and find your next job.
Click to view daily job updates
Homes for our Troops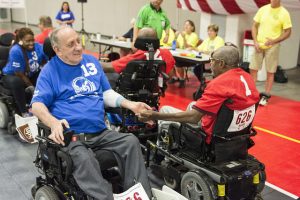 Helps veterens build/adapt homes. Founded in 2004, Homes for Our Troops is a nonprofit that assists severely injured servicemen and women and their immediate families by raising donations of money, building materials, and professional labor and coordinating the process of building a new home or adapting an existing home for handicapped accessibility. Veterans can determine eligibility and apply online.
Info:
Homes for Our Troops, Inc.,
37 Main Street,
Taunton, MA 02780.
Phone: 866-7-TROOPS (866-787-6677).
Second Chance Employment Services (SCES)

Second Chance Employment Services is a nonprofit organization of human-resources professionals who have placed hundreds of adults in meaningful employment positions free of charge. SCES mission is to promote financial security for at-risk women and their dependents through comprehensive employment placement services. SCES beneficiaries are the abused, the elderly, welfare recipients and other financially at-risk women who seek long-term employment.
HUMANA offers Medicare plans that include RX coverage for anyone on Medicare, either through age or disability. Humana offers PPO, Private Fee for Service, and HMO plans. For individuals and families under 65 Humana offers health insurance through Humana One, which is an underwritten health product with options for Maternity and Dental coverage. The Silver Sneakers program offers health club membership at no cost in most markets. Some plans in some states include dental coverage, hearing aids, and alternative medicine.
Veterans Network.Org offers onlive TV and radio for veterans. It showcases the first online TV Network, with shows and programs for veterans. This is exclusive media for the men and women who have served and sacrificed for America's Freedom.
VetJobs is available to assist ALL members of "The United States Military Family". This includes Officer and Enlisted, Active Duty, Transitioning Military, Reservists, Veterans, Retirees, of the Air Force, Army, Coast Guard, Marine Corps, Merchant Marine, National Guard, Navy, NOAA and Public Health Service along with Trailing Spouses, Eligible Former Spouses, Widows, Widowers and Dependents, and DOD civilians.
Additional Links
WarriorCare.mil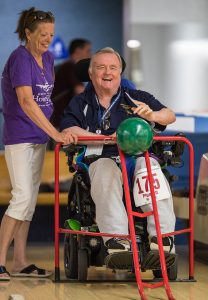 – Setting Examples for Military: WarriorCare.mil serves as a portal to various resources ranging from specific programs to sources of information. Whether you are currently active-duty military, veteran, a family member, or a concerned neighbor, the links on this site will provide answers to your questions or ideas for where to turn next.
American Legion SunRiver Post #142: Since our charter in 2008, our American Legion Post has been welcoming veterans from all branches of our Armed Forces and of all ages. Many young veterans may think of the American Legion as their grandfathers' organization. With its deeply rooted traditions and longtime brick-and-mortar presence in our communities, it's hard to convince this new generation of veterans that they, too, belong in the Legion..
Operation First Response – Supporting Wounded Heroes and Their Families: The Mission of Operation First Response, Inc (OFR) is to support our nation's wounded Heroes and their families with personal and financial needs.
Military Women In Need: The mission of Military Women In Need, a nonprofit organization founded in 1921, is to provide support in the form of housing assistance, resource and referral services, and home visits for female veterans and widows of veterans aged 55 or older. Military Women In Need empowers these women, who sacrificed for our present freedom, to live their lives with continued independence and dignity.
Disability.gov is a redesigned federal government website, which connects the more than 50 million Americans with disabilities — along with their families, employers, workforce and human resource professionals, veterans, educators, caregivers, and many others — to thousands of trusted resources on disability-related issues, programs, and services. Formerly DisabilityInfo.gov, the site has been completely redesigned and updated with new social media tools, including a blog and a Twitter feed, to encourage feedback and interaction among visitors.
Dream Foundation – Serving terminally-ill adults and their families by providing end-of-life Dreams that offer inspiration, comfort and closure.
Andrew Salons and Spas – Robert Andrew is the largest salon and spa in the United States, located at 1328 Main Chapel Way, Waugh Chapel, Gambrills, Maryland 21054. Near Baltimore, Washington, D.C., Crofton, Annapolis and the metro area. For more information, call 410-721-3533 or 301-261-3844. Hours: Monday through Friday 8:30 a.m. – 8 p.m.; Saturday 8 a.m. – 5 p.m.; Sunday 8 a.m. – 4:30 p.m.
Legal Disclaimer: Links to external sites do not imply any endorsement or guarantee of content. The NAAV Inc. does not assume any liability or responsibility whatsoever for the operation of, or content at any of the linked resources, nor for any of the interpretations, comments or opinions expressed therein. Information on the National Association of American Veterans, Inc. (NAAV) Website is not be construed as professional advice or medical information. Readers should direct any questions concerning personal health care to licensed physicians or other appropriate health care professionals.
Copyright Warning: National Association of American Veterans, NAAV and the stylized "V" logo are trademarks of the NAAV and may not be used by third parties without permission. The NAAV has obtained permission to use selected images, sounds, and written articles or text appearing on this website. Permission to use content on this website DOES NOT extend to the users of this website. Use of this content by others may constitute copyright infringement and/or a violation of other intellectual property rights of third parties.