A veteran's wartime experience collides with the civilian world upon their return home.
Often they do not make it if they do not have any access to any resources. This is not only a struggle for the veterans themselves, but also for their family and loved ones who have to try to help them during this struggle.The National Association of American Veterans, Inc. (NAAV) was established in 2005 to assist the severely wounded warriors, especially single parent service members, military caregivers, disabled veterans and their families by helping them access their benefits, improving communications and coordination for veterans and collaborating among health agencies, medical professional, organizations, educational organization and the general public.
NAAV Military Family Program seeks to ease the burden of caregivers, who are unexpectedly thrust into the caregiver role, by providing coaches and trainer to equip them with tools, training, and resources needed to become effective caregivers. NAAV works with leaders in the military and civilian community to build partnerships for the association. Aside from the large metropolitan and urban areas, NAAV has concentrated assistance efforts to rural area and southern communities, with outreach to returning soldiers and veterans in Alabama, Georgia, North and South Carolina, Mississippi, Louisiana, and Texas.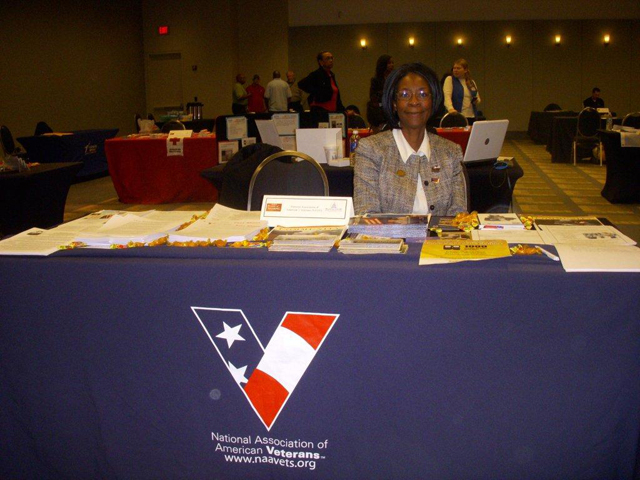 To help those veterans suffering from post-traumatic stress disorder, traumatic brain injury, depression and suicidal tendency, NAAV has sponsored a guided imagery program, "Managing Stress and Anxiety Through Guided Imagery," by Diane Tusek, a Noted national expert. Guided Imagery is a relaxation technique used to ease stress and anxiety during a stressful or difficult time in someone's life. Guided Imagery is also recommended for the caregivers of adults with chronic and disabling health conditions.
In 2007, NAAV was instrumental in getting support for caregivers of veterans in the final recommendations of the President's Commission on Care of America's Returning Wounded Warriors which became Public Law 111-163, The Caregivers and Veterans Omnibus Health Services Act, on May 5, 2010. In 2008, NAAV was successful in getting the Guide to Healthy Caregiving published by the Quick Series Publishing in Florida in support of caregivers of veterans. This booklet was later adopted by the VA Caregiver Support Program in 2011. NAAV founder and chief executive officer serves on the DC VA Caregiver Support Program Advisory Board as the Community Liaison in support of its programs for veterans and their families in the greater Washington, DC Capital area. Your gift of $20, $50, $100 or even $10 can help assure that NAAV Military Family Program will be able to continue, expand, and provide this loving care to all who greatly need it.
Leadership
The initial management team of NAAV has a combined total of over 60 years in active military and federal government experience. The National Advisory Council includes not only retired and well-placed active military officers but doctors, attorneys, senior corporate managers, social workers, ordained clergy, university professors, retired VA claims officers and case workers, published writers, motivational speakers, and technology specialists. They contribute to NAAV their years of acquired expertise in accounting, finance, administration, project management, writing, brand management, human resources, systems automation, and web design.
Collaborations
NAAV has established connections with a wide array of organizations of, by, and for veterans, as well as government agencies that serve men and women who are leaving military service and attempting to find a comfortable place in American life. All have been interested in working together to offer necessary services.
For example, on December 16, 2010, the Walter Reed Army Medical Center led a one day Warrior-Centric Healthcare training workshop for healthcare providers. NAAV veteran's service officer attended this training. The medical healthcare leaders took time from their schedules to help us understand those returning from the war in the Middle with post-traumatic stress disorder and traumatic brain injury, working with diversity, understanding and documenting critical medical information in support of those receiving treatment. NAAV veterans' service officer will work collaboratively with these healthcare providers to provide assistance to veterans and their families in the future.
Examples of other organizations, largely not-for-profit, with which we have made contact with a view to information-sharing and cooperative projects: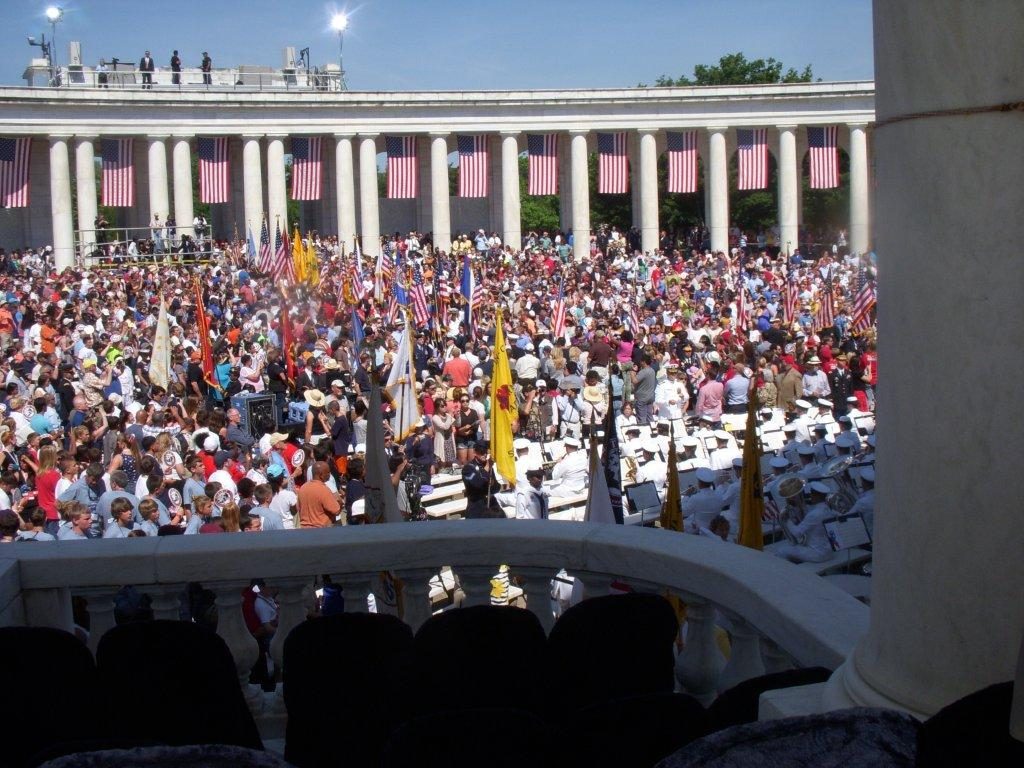 All American Solutions, Miami, FL
America Supports You
America Works of Washington, DC
Affordable Homeownership Foundation, Inc., Fort Myers, FL
Bethesda Fisher Houses, Bethesda, MD
Blue Star Families
Brain Injury Association of America
BraunAbility – The Braun Corporation, Winamac, IN
Bubbles Productions, LLC, Bowie, MD
Burns & Levinson LLP
Business and Professional Women's Foundation
Caring Connection
Capitol Hill Hotel, Washington, DC
Centers for Medicare and Medicaid Services
Central Union Mission
Choice International Hotels
Corner Bakery Café, 18th and PA Avenue, Washington, DC
Cunningham Caterers, Fort Washington, MD
DC VA Fisher House, Washington, DC
Dept. of Employment Services, District of Columbia
District of Columbia, Office of Veterans Affairs
DPRA Architects of Michigan
Family Caregiver Alliance National Center on Caregiving
Four Points by Sheraton
Friendship Place, Washington, D.C
GEICO DIRECT (Government Employees Insurance Co.)
Guided Imagery, Inc. of Ohio
Habitat for Humanity of Washington, DC
Hamilton Crowne Plaza Hotel, Washington, DC
Honda of North America, Inc., Marysville, OH
Hyatt Place, Washington, DC/White House
K&L Gates LLP
Magic Mobility, New Jersey
Mobility Works, Norristown, PA
MobilityWorks Foundation, Richfield, OH
Music is My Life, LLC, Washington, DC
National Family Caregivers Association
National Community Reinvestment Coalition of Washington, DC
National Conference Center, Leesburg, VA
National Veterans Foundation, CA
Norfolk Waterside Marriott, Norfolk, VA
Operation First Response
Paralyzed Veterans of America
Pepco Holdings, LLC
PNC Place, Washington, DC
Pure History.org
SafeLink Wireless
Salamander Hotel & Spa, Middleburg, VA
Sheppard's Hands, Lexington, Kentucky
Sheraton Norfolk Waterside Hotel, Norfolk, VA
Silver Spring Vet Center, Silver Spring, MD
Social Security Administration
Southeast Veterans Service Center, Washington, DC
Sparkman & Associates
Special Kids Fund, Inc.
St. Michaels Inn, St. Michaels, MD
StreetWise Partners
TechAnax, LLC, Montclair, VA
The Torres Foundation
Think Green Promos
Thrivent Financial, Appleton, WI
TracFone Wireless, Inc.
The Veterans Law Firm
Unmet Needs – VFW
U.S. Department of Defense, Walter Reed National Military Medical Center, Bethesda, MD
U.S. Department of Housing and Urban Development
U.S. Department of Veterans Affairs, DC VA Caregiver Support Program
USO Warrior and Family Center, Walter Reed National Military Medical Center, Bethesda, MD
VA Caregiver Support Center and VA Fisher House, DC
Veterans Upward Bound, Prince George's Community College
Vietnam Veterans of America
Visit Norfolk, Norfolk, VA
Washington DC VA Medical Center, Washington, DC
Wounded Warrior Resource Center
WiseHealth, Inc.
Xerox Foundation
Board of Directors and Executive Team
Constance A. Burns
Founder, President, Chief of Operations, Board of Directors, and Veterans' Service Officer, Washington, DC;
email: cburns@naavets.org
Michael V. Madsen
Production and Social Media Manager, NAAV Board of Directors, Hollister, CA and Senior Advisor for Grants and Fundraising, Strategic Planning, Budgeting, Corporate and Individual Donations;
email: mmadsen844@gmail.com
Byron Athan
LTC U.S. Army (Ret) Vice President of Business Development and Board of Directors;
CEO of TechAnax, LLC, Montclair, Virginia;
email: byron.athan@techanax.com
Roger L. Kemp
U.S. Coast Guard Veteran, MPA, MBA, and Ph.D., Professional in Residence, Dept. of Public Management at the Henry C. Lee College at the University of New Haven;
President of Kemp Consulting, LLC, Meriden, CT;
NAAV Board of Directors for Corporate and Major Donor Funding and Marketing 2016 and Beyond;
email: rlkbsr@snet.net
Rev. Dr. Lucy Dergarabedian
NAAV Board of Directors and Former Chaplain for the Wounded Warriors at Fort Belvoir, Virginia;
NAAV Advisor for Spiritual Wellness, Corporate and Major Gift Donations
email: Dee.Lucy@yahoo.com
H. Ray Mincey
NAAV Program Support Advisor for Veterans' Benefits and Claims, NAAV Board of Directors for Marketing and Fundraising;
Maryland; email: HRMincey@yahoo.com
Kevin L. Jackson
LTC U.S. Army (Ret), NAAV Board of Directors, Corporate and Individual Donations and Marketing Advisor; Frederick, MD;
email: kjjackson75@gmail.com
Al Carter
DPRA Architects of Michigan, Vice President of Development and NAAV Board of Directors for Fundraising, Marketing and Public Relations;email: al.carter007@yahoo.com
Staff and Advisors
Patricia Craig
Veterans Mental Health Advisory Council;
U.S. Department of Veterans Affairs;
Veterans Health Administration;
email: dc.vamc.vmhc@gmail.com
Alexander Bryan Kramer
NAAV Advisor and Development Manager;
email: a.bryan.kramer@live.com
Carrie Mc Laughlin
NAAV Combined Federal Campaign Fundraising Advisor;
Greater Washington Metropolitan Area;
email: carrie.mclaughlin625@gmail.com
Martha L. Crenshaw
CDR U.S. Navy (Ret) Veterans Advocate and Fundraiser Advisor;
email: aabmcrenshaw@aol.com
Sherri Jones-Kleiner
Media, Publications, Fundraiser, and Veterans Advocate;
email: sherri1215@live.com
Peter J. Meadows
P.A., Advisor, The Veterans Law Firm, Veterans Appeals and Widow Benefits;
email: meadowslaw1@gmail.com
website: www.veteransappealslaw.com
Cheryl L. Poppe
COL U.S. Army (Ret) Advisor for Veterans Benefits and Emergency Assistance Referrals;
email: cpoppe5930@aol.com
Geraldine Manning
CH COL U.S. Army (Ret) NAAV Advisor for Counseling and Building Relationships;
email: geralmanning1@aol.com
Liz Williams Scholz
Certified Meeting Planning and NAAV Advisor for Event Planning;
email: lwilliamsscholz@helmsbriscoe.com
Reverend Byron Williams
U.S. Air Force (Ret) and NAAV Advisor Family Counselor for Spiritual Wellness and Moments of Meditation, Greater DC Metropolitan Area; email: bwilliams7100@gmail.com
Kim M. Watson
NAAV Advisor for Public Relations and Corporate Sponsorship;
Chevy Chase, MD;
email: kmwpr1@gmail.com
Stella J. Adams
NAAV Senior Advisor for Housing, founder and CEO of S J Adams Consulting;
Head of Civil Rights, National Community Reinvestment Coalition;
Washington, DC and Housing Chair, North Carolina Branch of NAACP, Durham, NC;
email: sadams7943@aol.com, sadams@ncrc.org
Spencer F. Cargle, Esquire
NAAV Senior Advisor for Veterans' Claims and Benefits at Cargle & Associates, LLP, District of Columbia;
email: sfcargle@carglelaw.com;
www.carglelaw.com
Stacy Pace, Esquire
PACE Group PLLC, NAAV Advisor and Legal Counselor for Bankruptcy, Veterans Claims, and Real Estate, Washington, DC;
email: Stacy@PaceGroupPLLC.com
Lois M. Healy
CEO, Army Veteran, AHF, Fort Myers, FL and NAAV Senior Advisor for Homelessness to Home ownership Veterans;
email: Lois@AHF.Today
Romandia N. Simmons
NAAV Advisor and VA Claims Representative;
Washington, DC
email: ramondia.n.simmons@gmail.com
Lola Taylor-Johnson
NAAV Advisor for Caregiver of Veterans and VA Claims Representatives;
Washington, DC & Maryland
email: creationsbylola1@gmail.com
Poonam Ethakotu
MA, NAAV Advisory Council Member and Advisor for Mental Health Counseling; Maryland;
email: pxe6409@ego.thechicagoschool.edu
BG Julia J. Cleckley
U.S. Army (Ret), NAAV Advisory Council Member and Advisor for Donations and Public Relations; Virginia and Florida;
email: juliacleckley@msn.com
Chaplain, Dr. Eve Taylor
Host, Discover Your Why Veterans Radio Talk Forum Radio One
WYCB 1340 AM and NAAV Senior Advisor for Caregiver of Veterans,
Corporate and Major Donations, Marketing and Respite Care Support and
Activities, Silver Spring, MD;
email: tayloreve3@msn.com
Robert W. Mitchell, U.S. Marine Corps and U.S. Army Veteran
U.S. Marine Corps and U.S. Army Veteran
NAAV Senior Advisor for Marketing and Media; Advisor for Community
Outreach and Volunteer Coordinator; DC Metropolitan Area;
email: robwilmitchell@verizon.net
Margaret Walker, U.S. Navy Veteran
NAAV Advisor for Veterans' Claims and Benefits and Community Outreach
Activities, DC Metropolitan Area;
email: mawalker21@icloud.com